Discussion Starter
·
#1
·
I made this thread some years back under an old screen name. Many folks have moved on since then and even more have joined. I figured it only appropriate to make a new one to reintroduce myself since I have a new car and am back in the mk4 forums.
I have owned way more VW's then this. I did not have pics of all of them. To be fair I didnt even drive all of them. I have a total of around 10 old split window busses to Vanagons to name a few.
On with it.
I'm sorry i couldn't find any baby pics. I'll have to raid my moms stash later.
This picture makes baby Jesus laugh.
But this is me in my youth setting the tone for years to come. I'm the good lookin one on the right. This was back in 1989.
For those in the know. Yes that is a MDC shirt and yes that is CT skate shop http://****************.com/smile/emlove.gif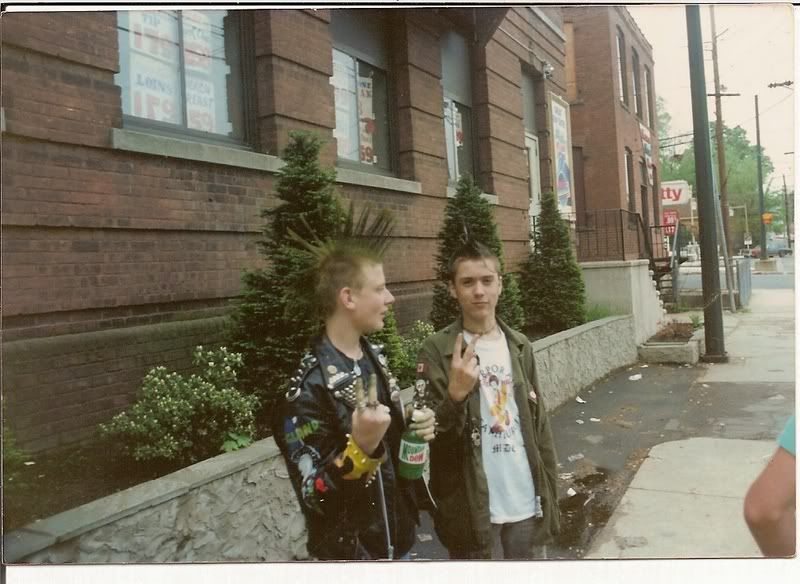 this was first dub. it's been a long love hate relationship. anybody who started on air cooled dubs can testify to the little gremlins that lived inside these things
thats my 1/2 wolf pup ISIS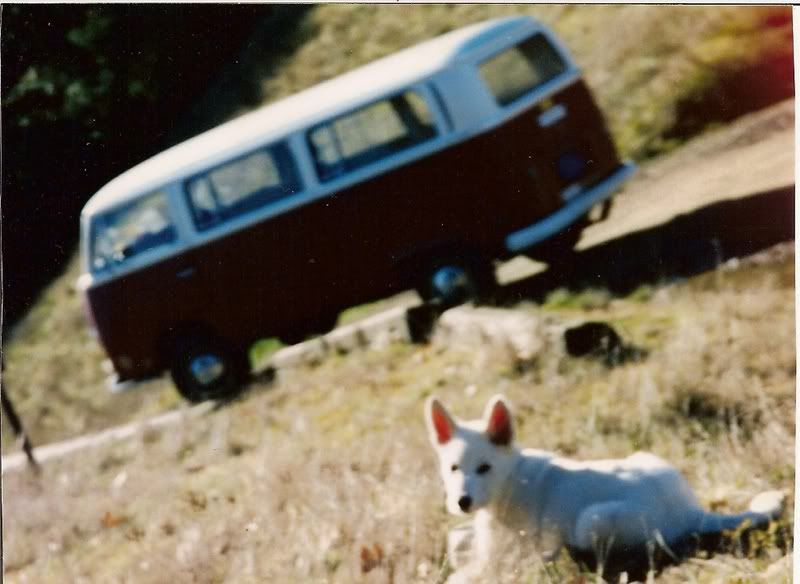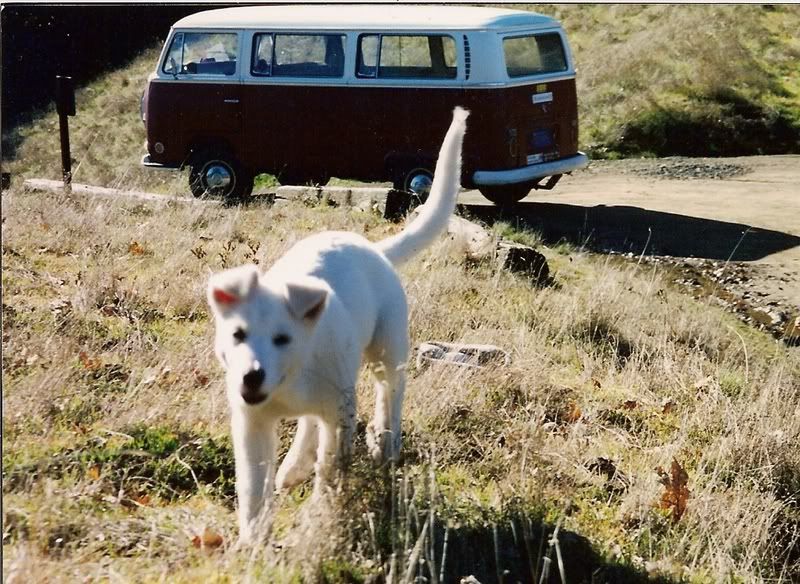 this was me in my hippie days. i followed the dead around for a couple years, till jerry died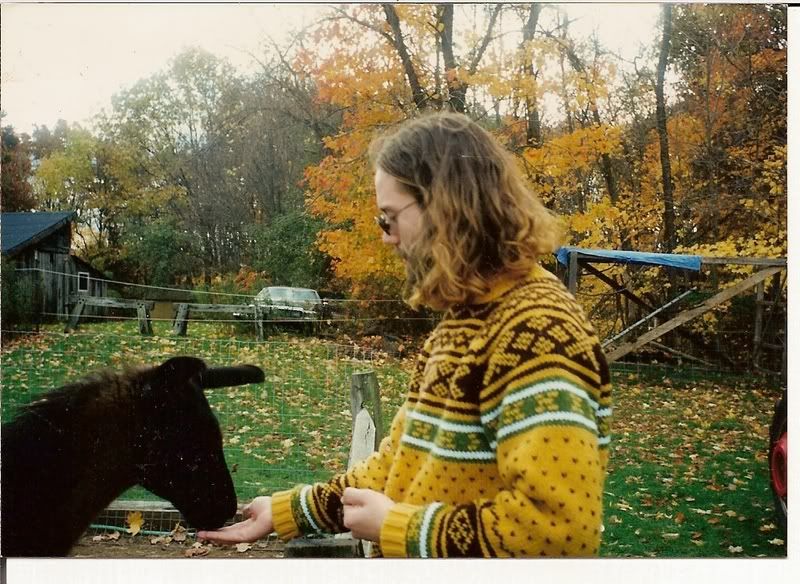 I loved this bus. It was a 66 brought over from Germany from a G.I. It had all kinds a cool stuff in it that wasn't in our busses.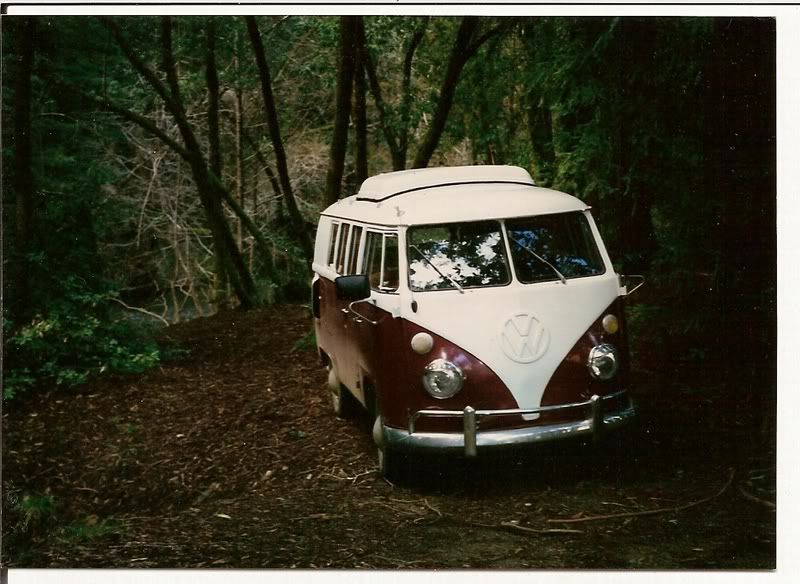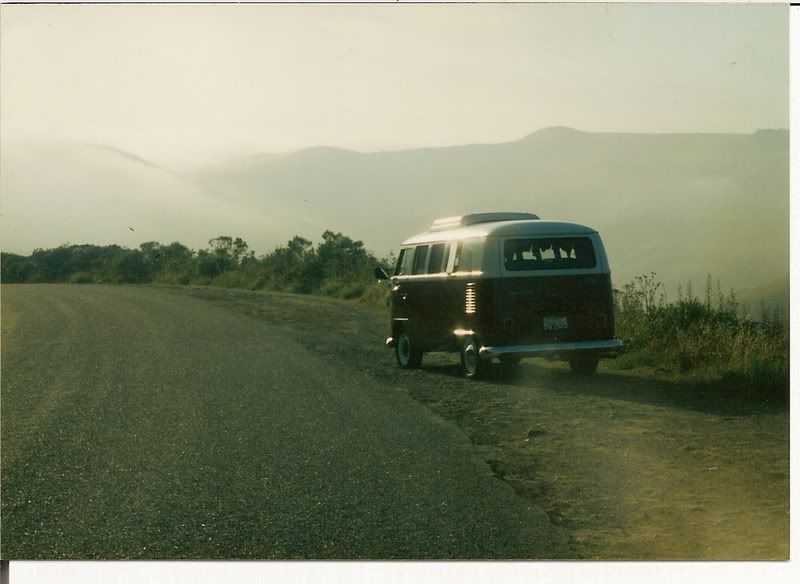 And this is me making my bed. When I was CA I lived in my bus for about a year and a 1/2. It was absolutely awesome. id drive out to the coast 4 or 5 x a week and sleep out there. Nothing like the sound of the waves to put a boy to sleep.
Image uploading. Refresh page to view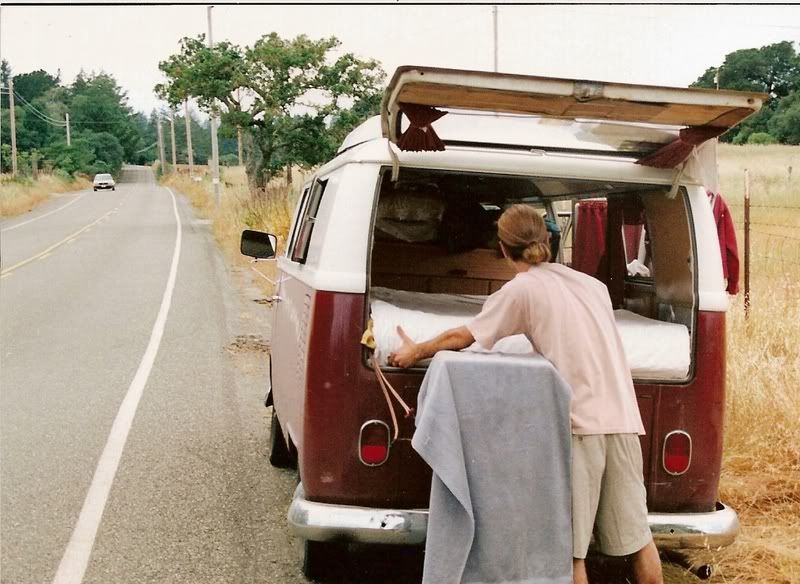 I bought this one specifically for one of the many times I traveled across the country. I had to get out at many places with a hammer in hand to wrap on the starter to get it fire up
. Unfortunately it lost total compression outside Chicago and I gave it to a girl that worked at a fast food chain and was giving me food to eat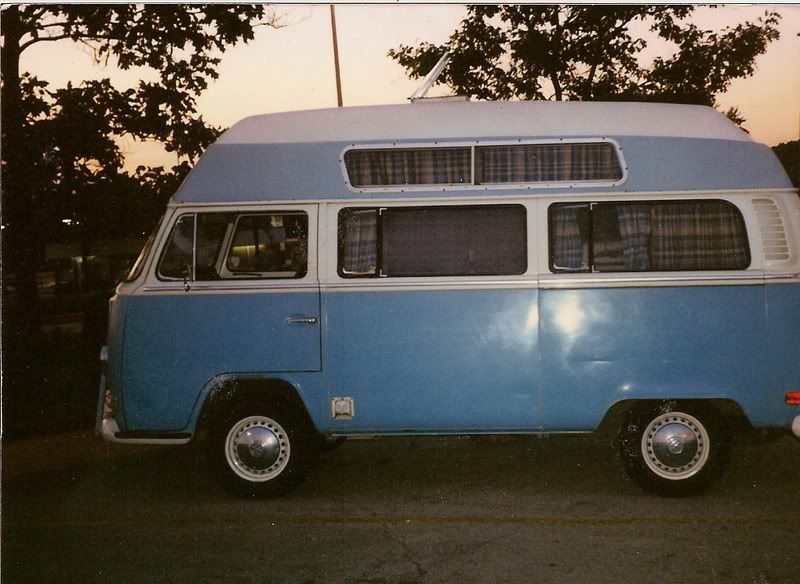 This is my 81 vanagon. To date one of my favorite vehicles ever. I had the center seat flipped sideways up against the side of the van facing the sliding door. Me and my friends would go for drives along the coast with the door open. Such a beautiful view. If you notice the vw's behind me. I was living at a house attached to my local VW shop. That's also my bike. Looks like rain, Feels like rain.
This isn't mine, but how often do you get to see one of these. The pics time appropriate too for when it was snapped .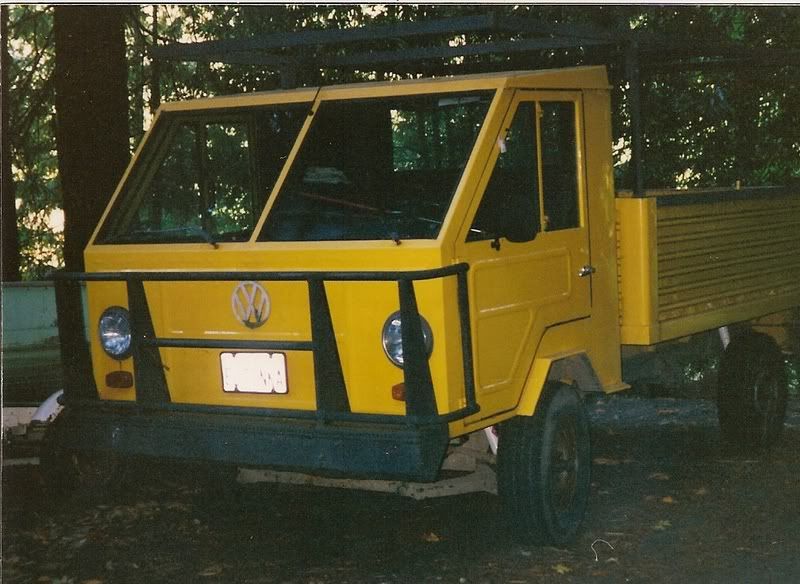 this car had a cam in it. it was fun and essentially my 1st modified dub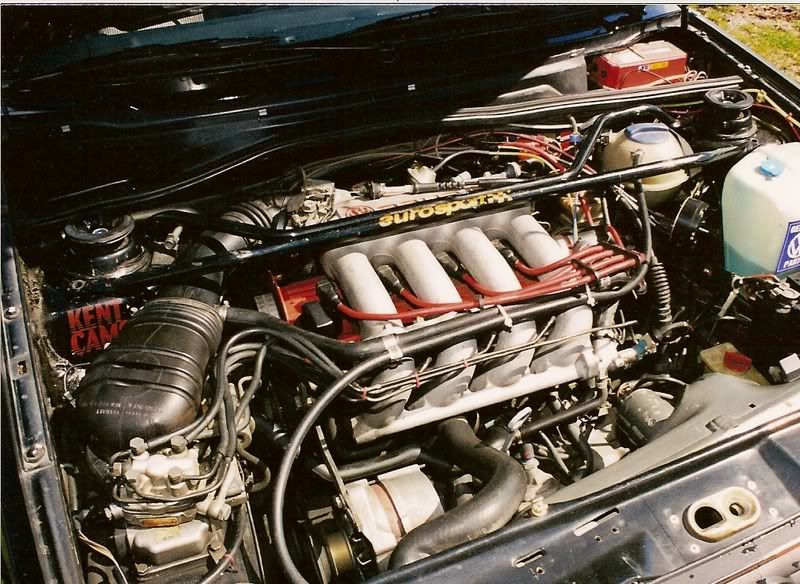 91 vanagon w/ all the whistles. at this same time i had a 96 jetta auto http://****************.com/smile/emthdown.gif
That's my gramps shirt from when he was just a young lad. I found it in an old closet upstairs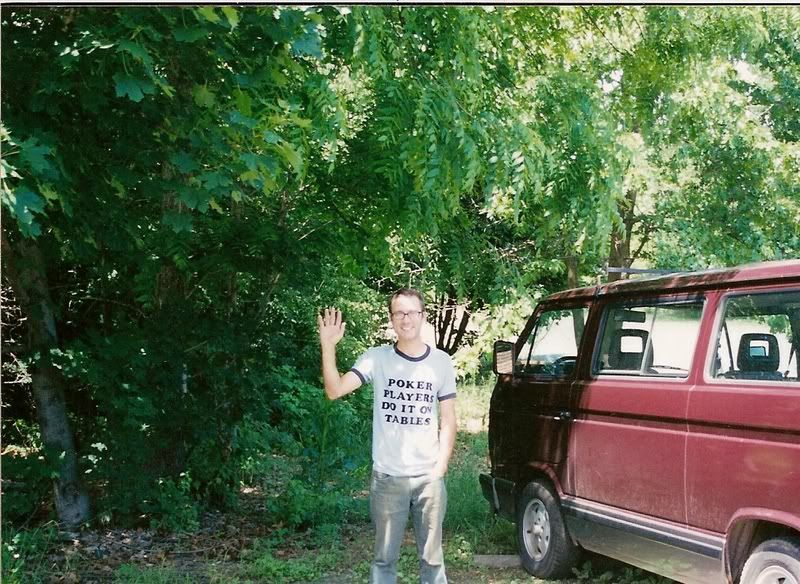 my next car was a 91 vr jetta. I don't have any pics of that
then came the 99 ginster vr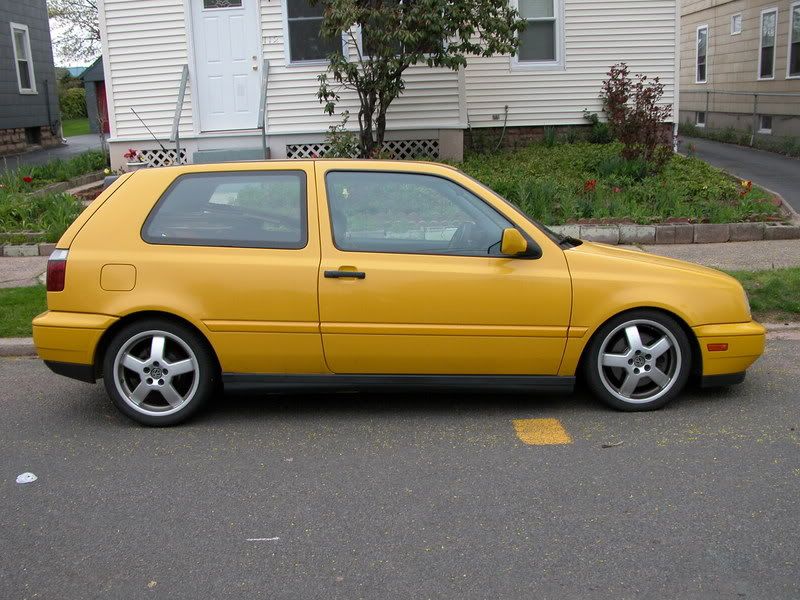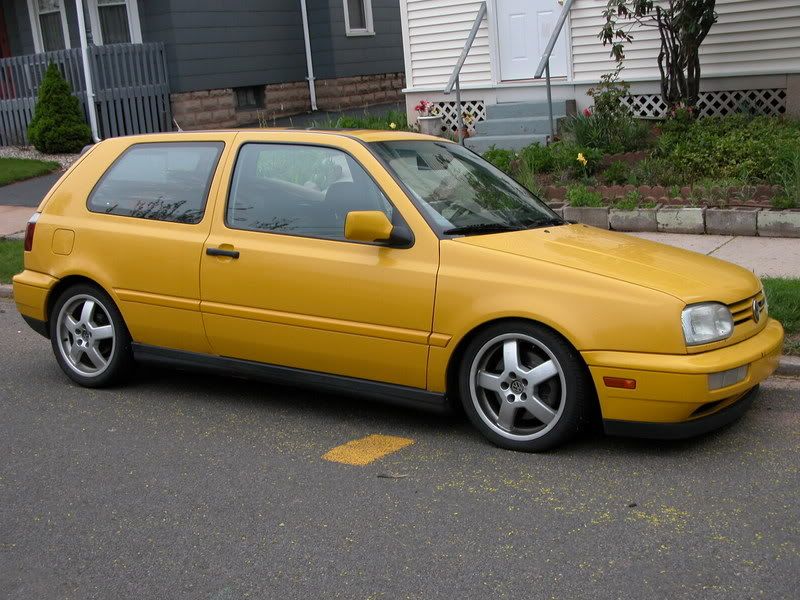 After I sold that I had this for a few months but it was giving me headaches so I sold it pretty damn quick. To my knowledge it was the 1st 1.8t swap in N.A.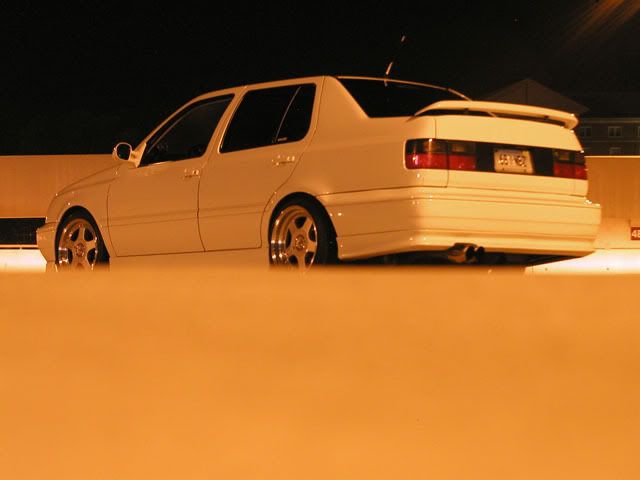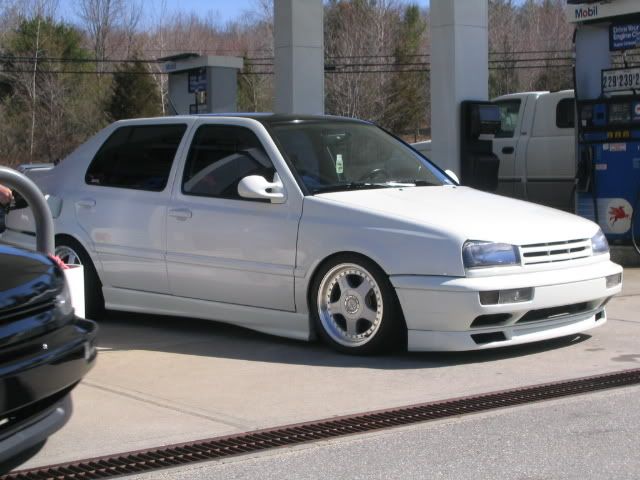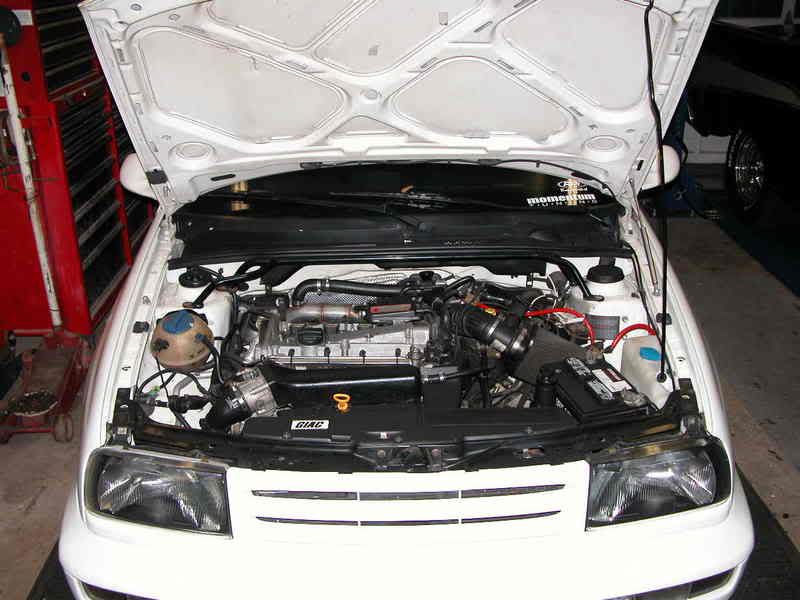 then on to this.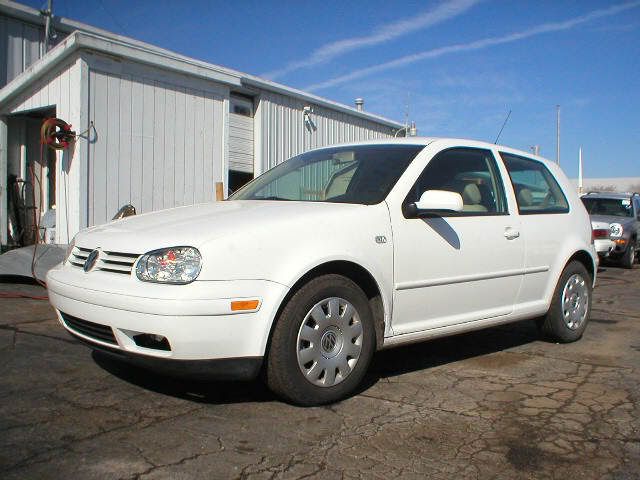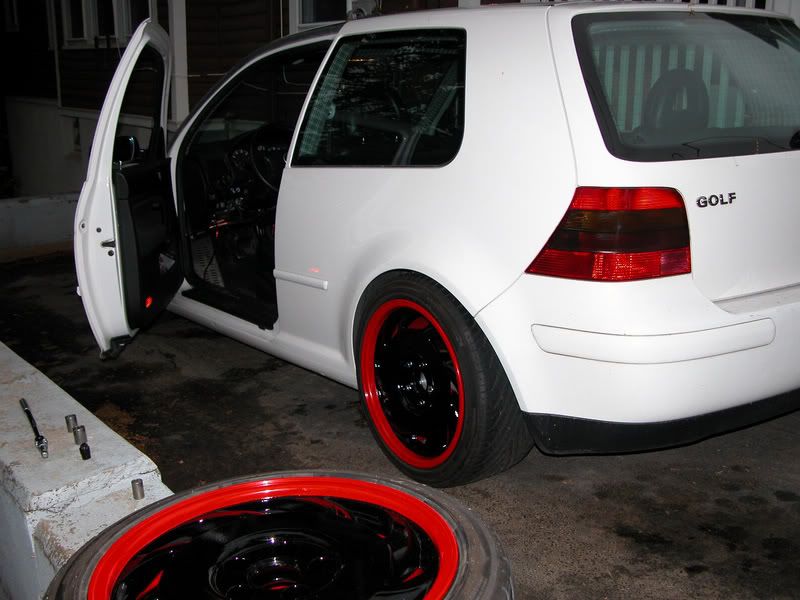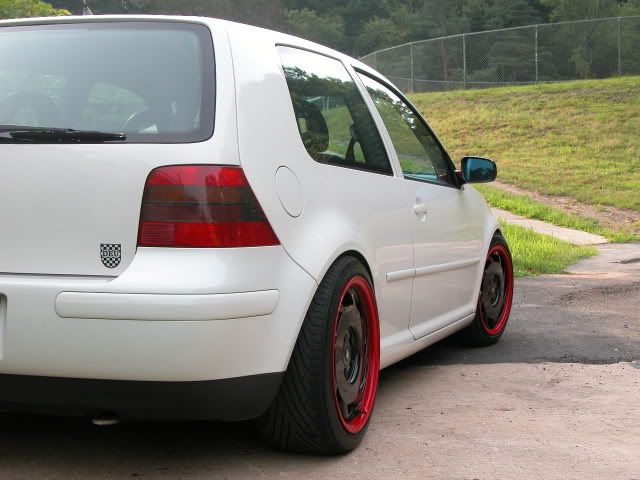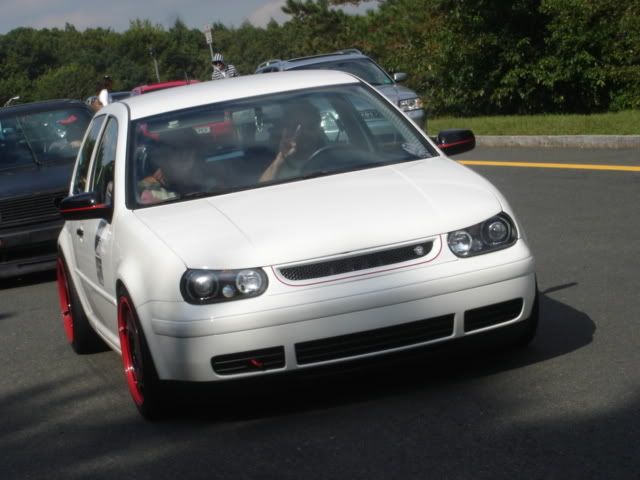 And finally I get something w/ some sack to it. I loved this car and never should have sold it. Biggest VW mistake I ever made
Most of the work was done to it already. I just dialed it in with better wheels and coils and a few other nice touches.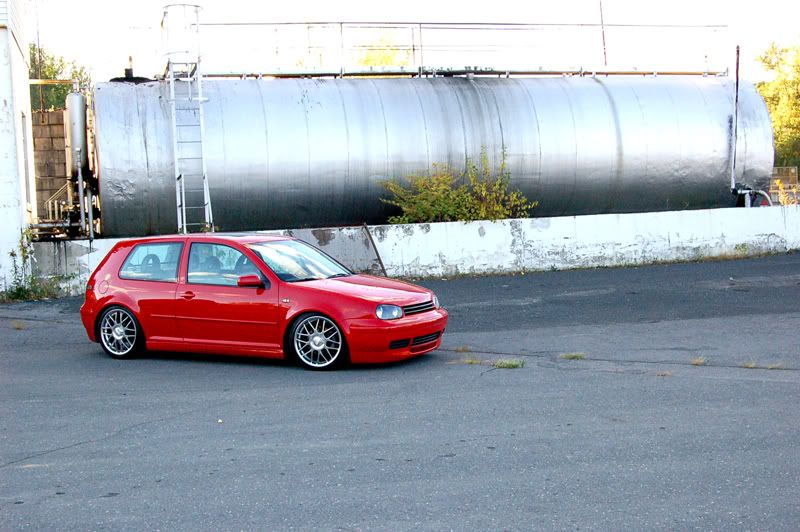 I'm not much into angled shots at all but I really like this picture.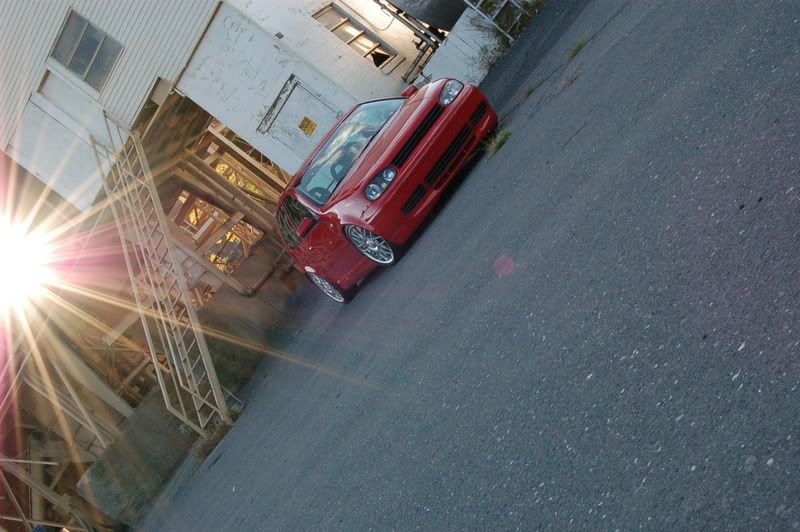 Sadly I sold the it. I thought I was moving out to the sticks where I wouldn't have a driveway so I wanted to get rid of my car payment and get an STI or something like that.
Next I bought a MK3 cabbie to tide me over till we moved. That never happened. It was pretty sweet as far as mk3 daily drivers go. I pretty much hated it though. Surprisingly I cant find any pics of it. I guess I wanted to wipe it from my memory. I am not a MK3 guy.
edit:
Brandon saved the day on the pic front.
I bought recaro Speed knock offs for this car and among other things I dyed the leather Porsche boxster red
I do http://****************.com/smile/emlove.gif those wheels
This is my latest creation. It had a lot of work done to it when I bought it. It was for the most part not my style and I proceeded to change almost (literally) everything. She isn't done. I can not wait to give her a better drop. The coils are currently stuck in there position and I have no wrench for the B&G's.
She is finally able to peak her head out for the public though.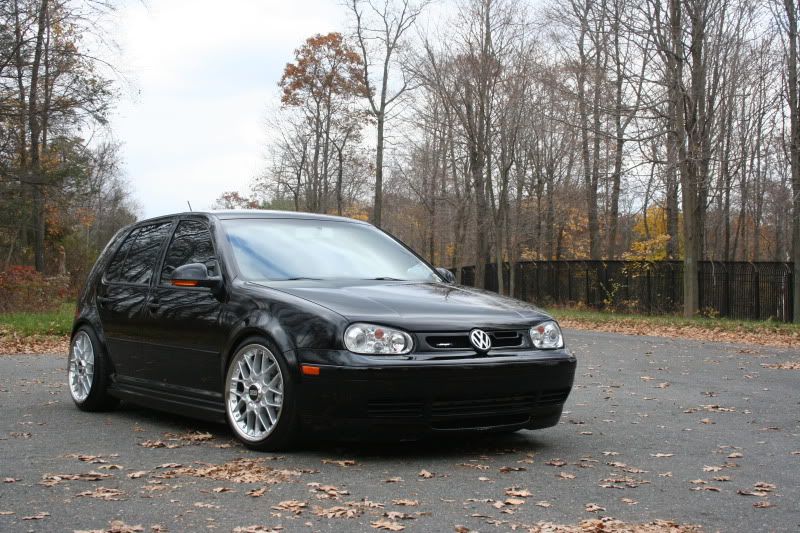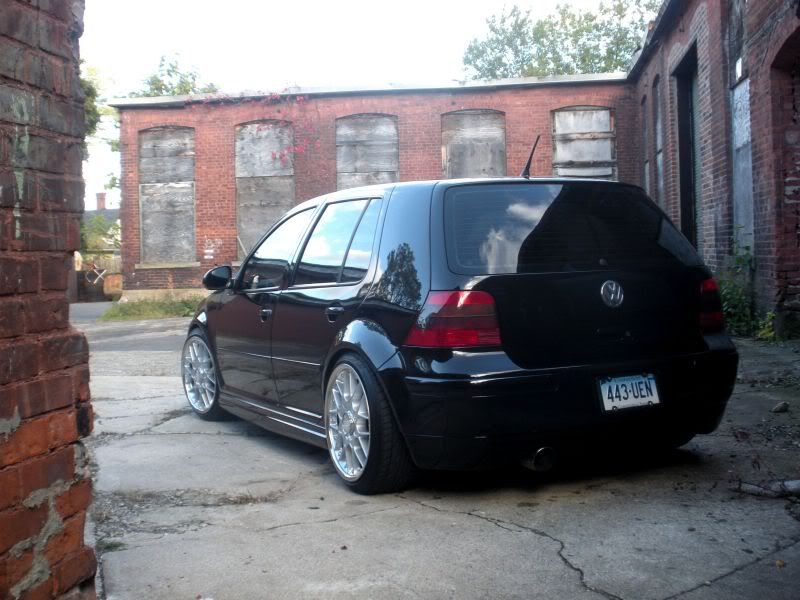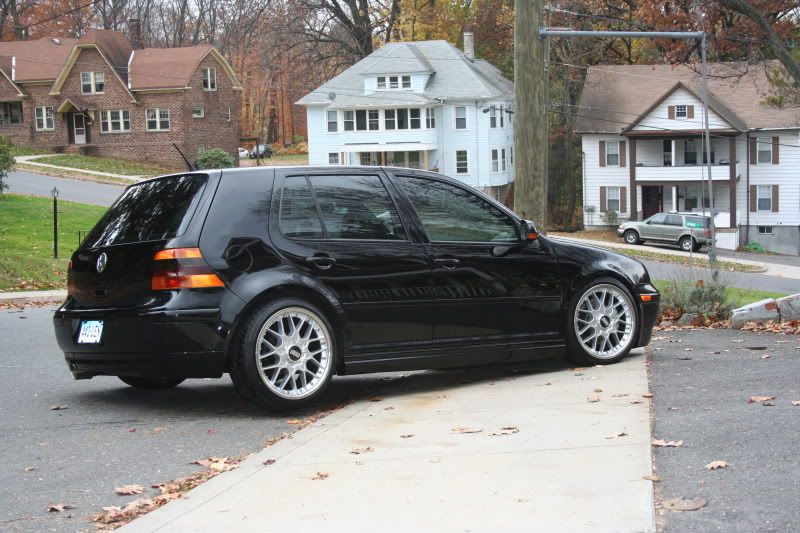 I have done a lot of work in here. I still have a lot to do though. I really wish I had a garage.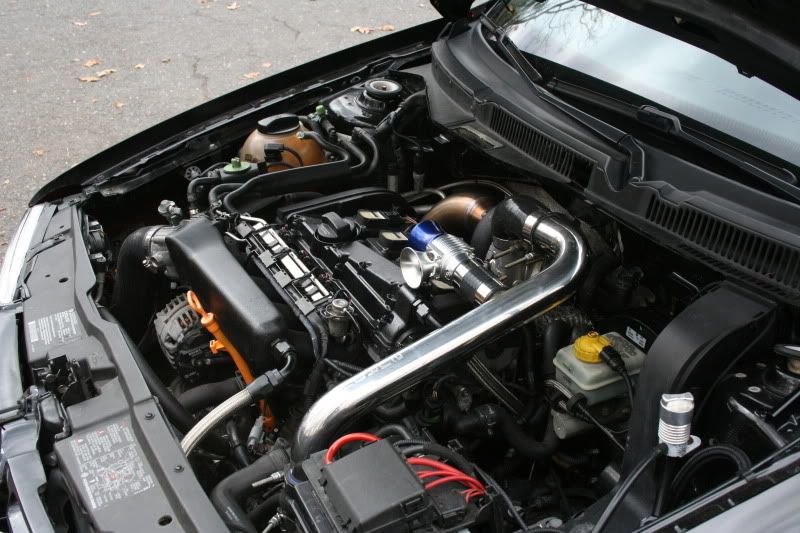 This will obviously not be the end to my dubbing career
Modified by Flavo Cadillac at 10:52 PM 1-26-2010