Discussion Starter
·
#1
·
As some of you may know, my AWD stopped working on the dyno a few weeks ago.
While I was reading up about possible resolutions to this, I found several threads regarding the failure of the Haldex pump.
I used Vagcom and ran an output test to turn the pump on. I got under the car and could hear it making noise, but no awd.
I had found this thread-
http://forums.vwvortex.com/showthread.php?4724290
a while back and that guy had a no AWD issue that he related to be a 'stuck' pump. He claims to have taken it out and simply spun it by hand to break it loose and that fixed his problem.
I also found this thread-
http://forums.vwvortex.com/showthread.php?4730275
about another guy with a failed pump that it appears the seal failed and it filled with nasty old oil. Problem is, the nasty oil shouldn't even be able to get to that seal to leak past because the pump has a filter on the front of it.
Next up? I found this thread-
http://forums.vwvortex.com/showthread.php?5038189-Haldex-filter-pic-at-90k&highlight=pump
of a guy showing what his looked like with 90k on it. Pictures speak for themselves. (Mk5 R32 I believe in this case) Gross.
So I pulled my pump. This entire rear end was replaced with a brand new unit by VW *maybe* 15k miles ago if my memory is correct. The filter & fluid change interval recommended is 20k last I head and nobody has ever said to pull the pump and clean it.
I *highly* advise pulling the pump and at least cleaning the screen when doing the fluid/filter. There are only 2 bolts that hold the pump into the car.
Here is what I found on mine-
Pump, note shavings..appear to be brass.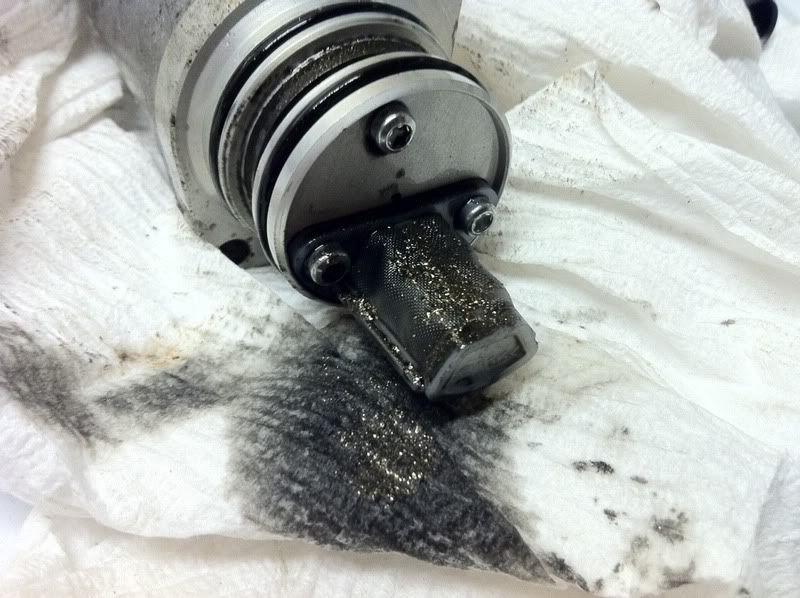 I removed the filter and then unscrewed the plate it mounts to. Here is the underside of that plate. The camera won't focus in on it, but the oil has a glitter.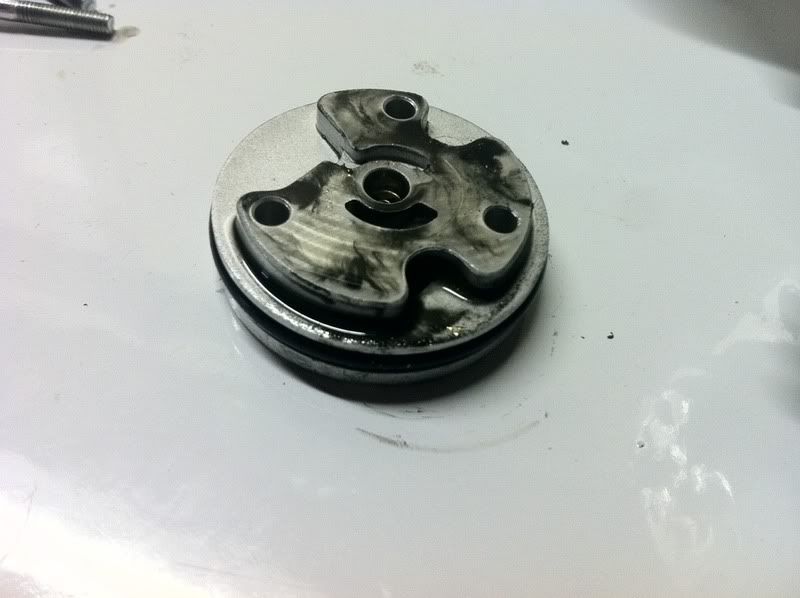 Here is the part that plate mounts to-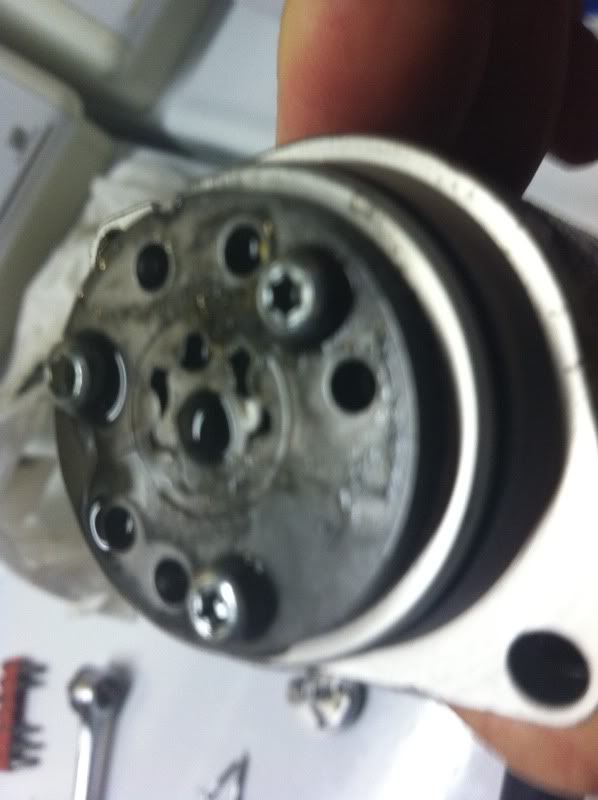 and here is after the pumping gear mechanism is removed.- the final cover before the electric motor itself-
and lastly the pump all cleaned out and back together, ready for reinstall.
BTW- I did pull the plate off the motor casing itself and look inside as well as check the seal. The seal looked perfect and new, the motor inner casing was clean and dry.
I'm waiting on new Haldex fluid and a filter..hope it works.. if not, I give up and will buy a new rearend. Again.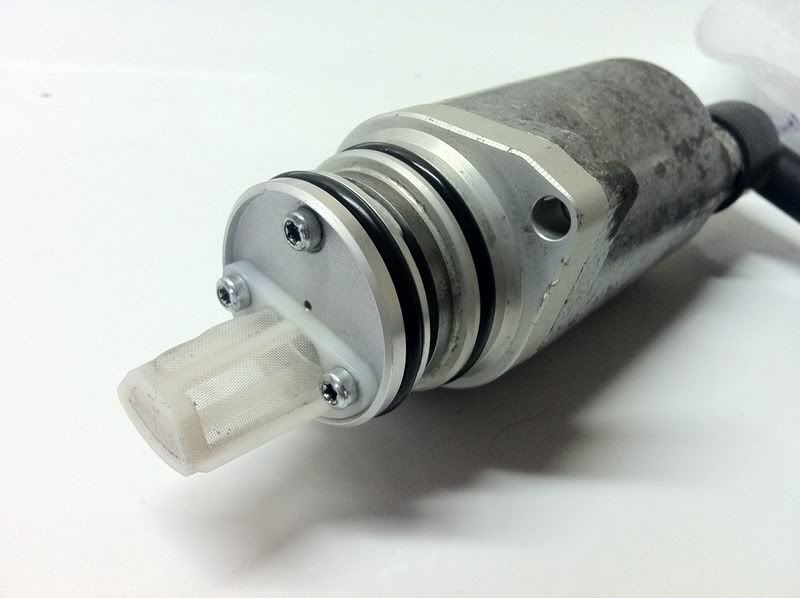 This thread-
http://forums.vwvortex.com/showthre...pre-charge-pump-removal-disassembly-PIC-HEAVY
is useful for dis-assembly and reassembly.