Discussion Starter
·
#1
·
Yes, I will now bore the Car Lounge with my un-interesting spotting. I work in the same building as the Philippine Consulate and see all kinds of semi-interesting cars (read: W220 S350 and Euro-spec E46 sedan, complete with Autohaus BMW Quezon City dealer stickers and tiny third-world wheels with not-so-low profile tires). Today, this one caught my eye as it was parking (I noticed the marker lights first), so I went to check it out.
First of all, it's badged Chrysler, not Plymouth. Note sidemarkers and Chrysler Voyager side sticker.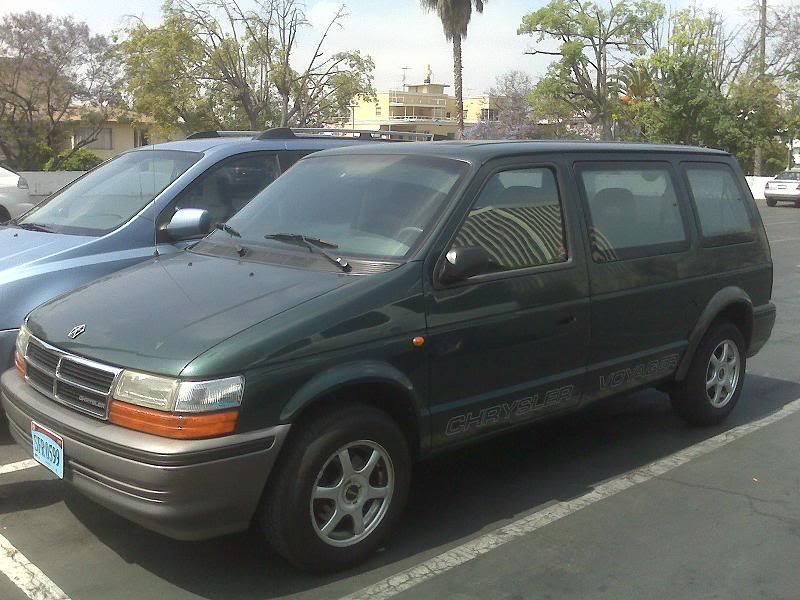 Note bumper drilled for Euro plate (this thing is mad tyTe eUro, y0!)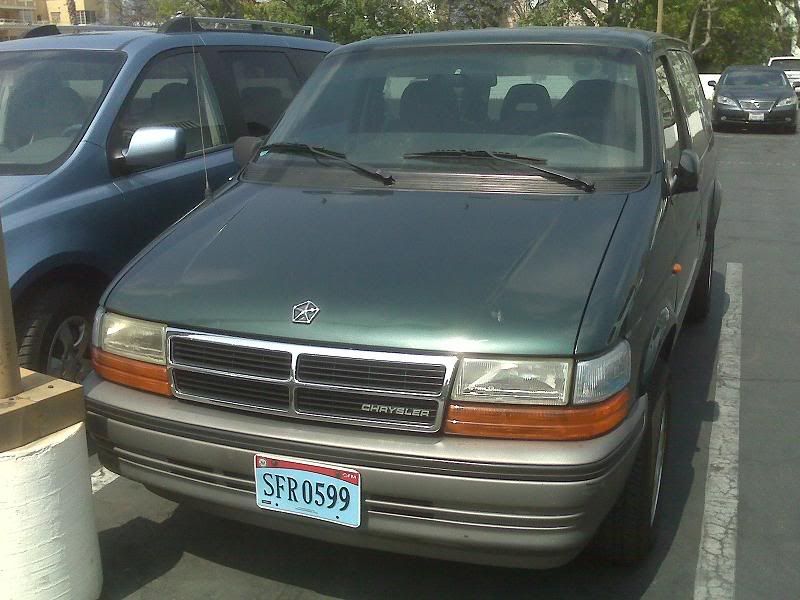 Note euro-spec tails (with orange turn signals):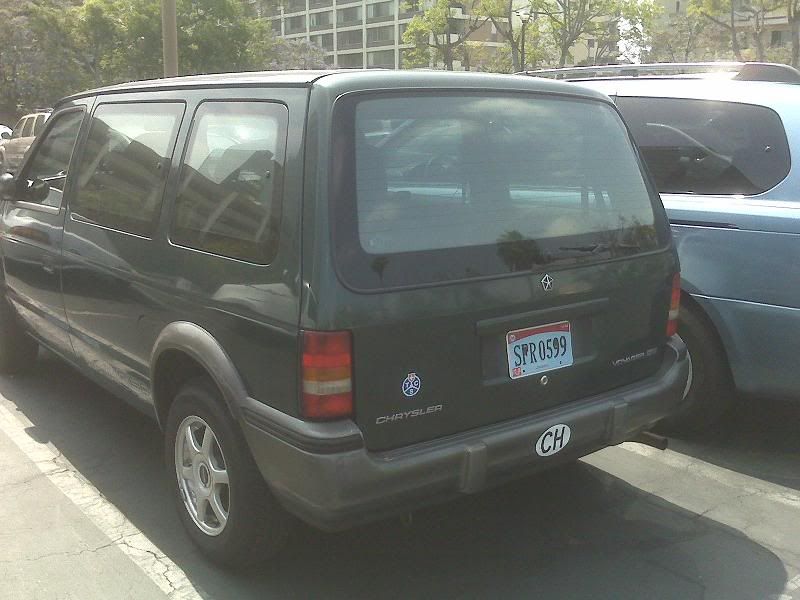 This thing must have done embassy/consular duties in Switzerland, judging by the sticker and Swiss auto club (?) decal.
And the best part for you Mopar van lovers: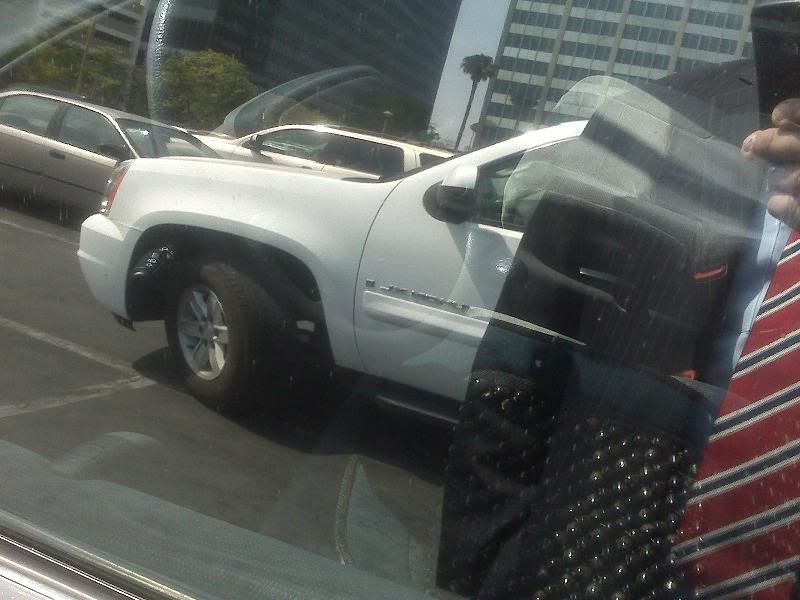 Stick! Seemed like a pretty high trim level, too... Wonder what engine powers this thing (diesel for uberEuro-TCL-madness?)...
Amazing that the Philippine government kept this thing around so long as most of their vans are nearly new Siennas.
That is all... I'm done sharing now...