Spotted some covered SEATs near my office today (yes, working through the weekend), went over and snapped some pics. They turned 6th St. into Europe, complete with plants, a newspaper box, signs, a moped and an "internet cafe" (actually a Korean-owned Jewish deli named Yorkshire Grill... Yes, it's good
).
I asked the crew guys if they had anything to do with the Audi and they said that it was a totally separate shoot, coincidentally happening on the same block and using the same camera car company.
Came back two hours later and the SEAT shoot was in progress. Snapped pics before they yelled at me.
On to the pics (they get less crappy below):
Cayenne camera car with TTS chasing.
Moped! News box! Must be Europe!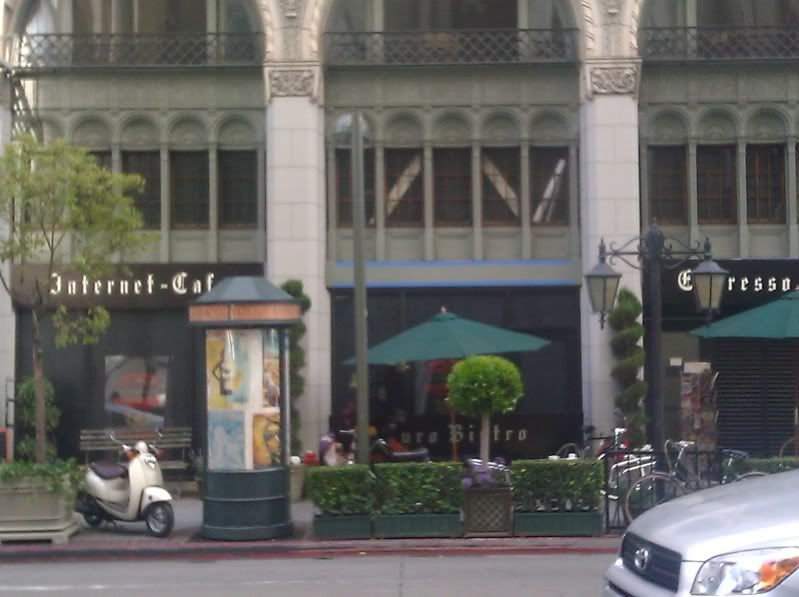 Note stret signs behind the bushes: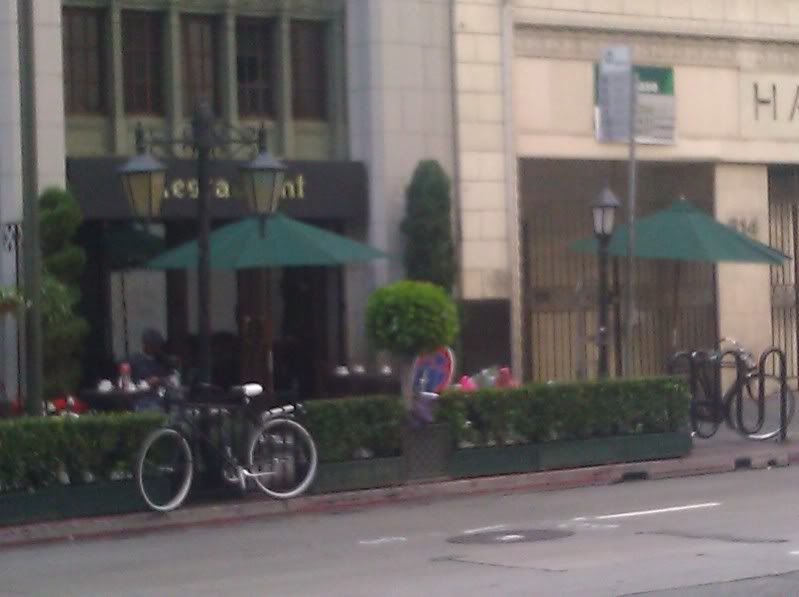 Covered SEAT
Uncovered wheel:
Another one: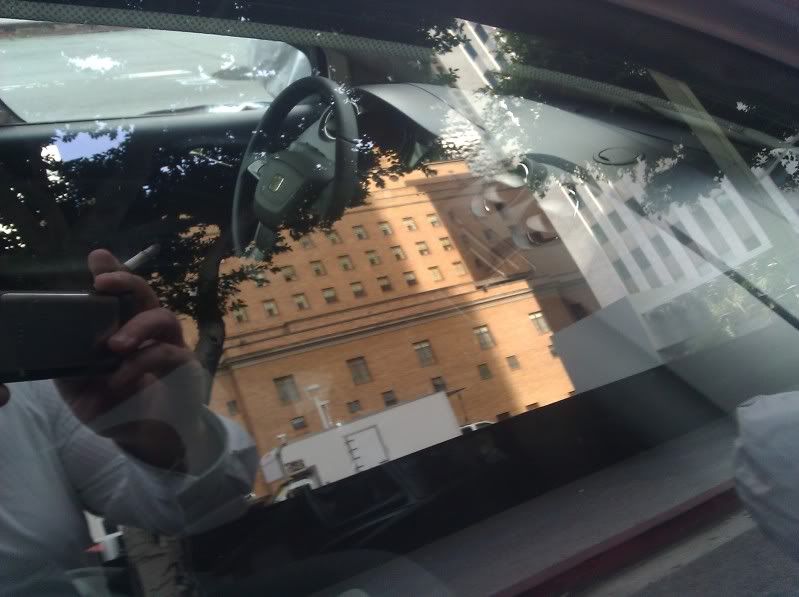 TTS drives by again, chasing a Cayenne camera car: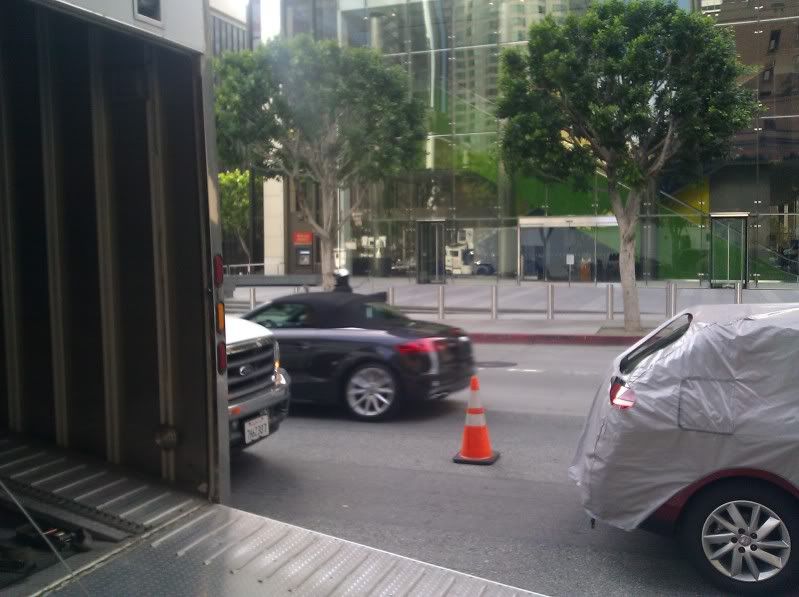 Another Cayenne camera car and crew: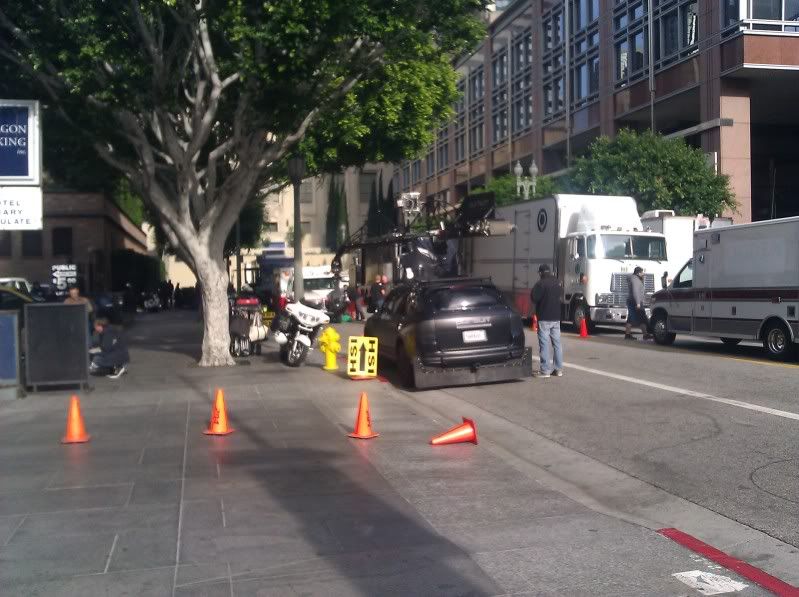 Went back two hours later to find one unlocked next to a water tanker (all car commercials look better with slick streets):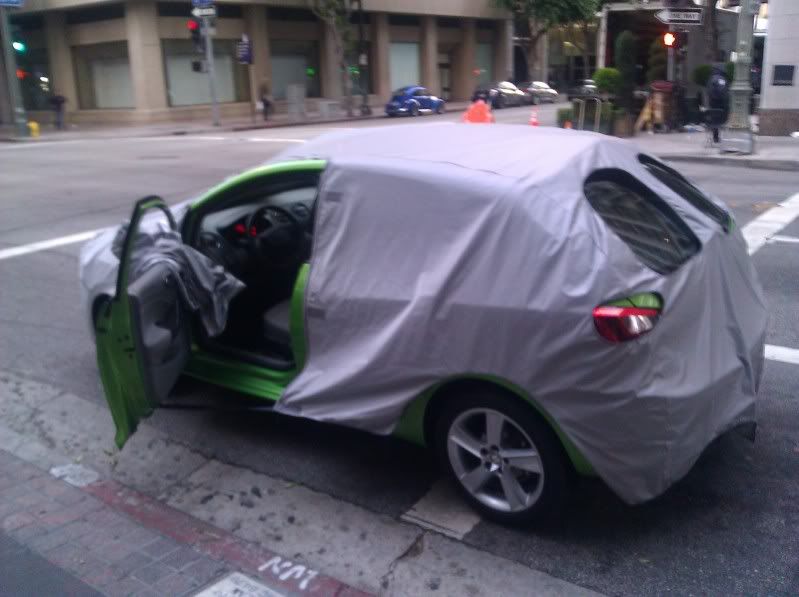 Interior (this one was on, sounded diesel-like):
Another flying by while being filmed: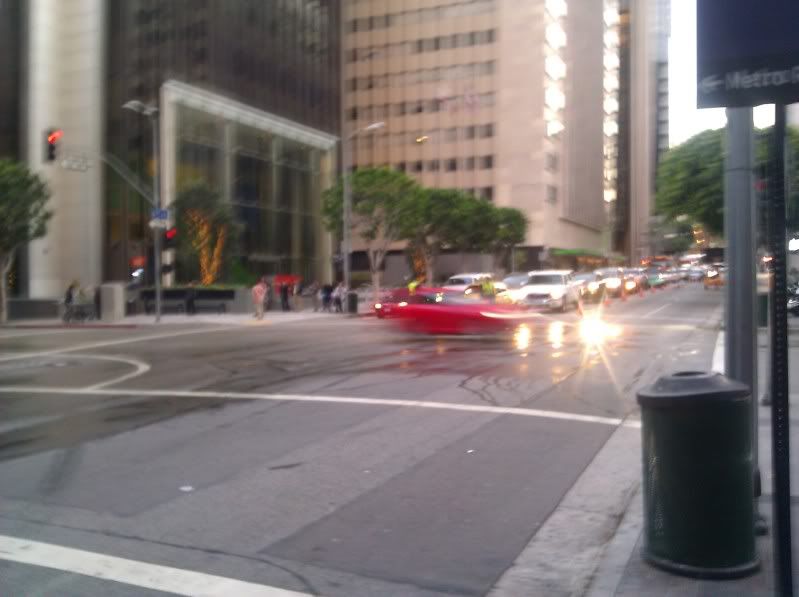 GOOD PICS OF CARS EDITED UNTIL BRENDA PRIDDY GETS BACK TO ME
This is where I was yelled at.
Camera car: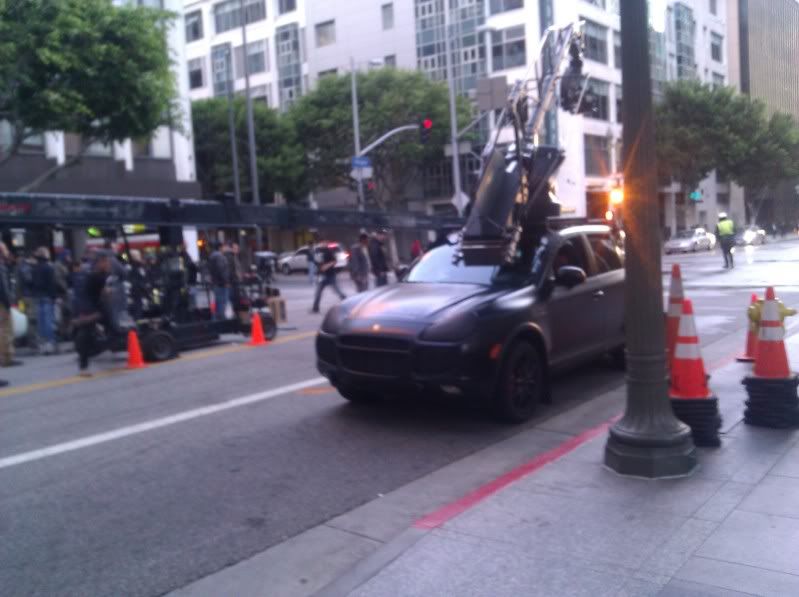 Street camera crane: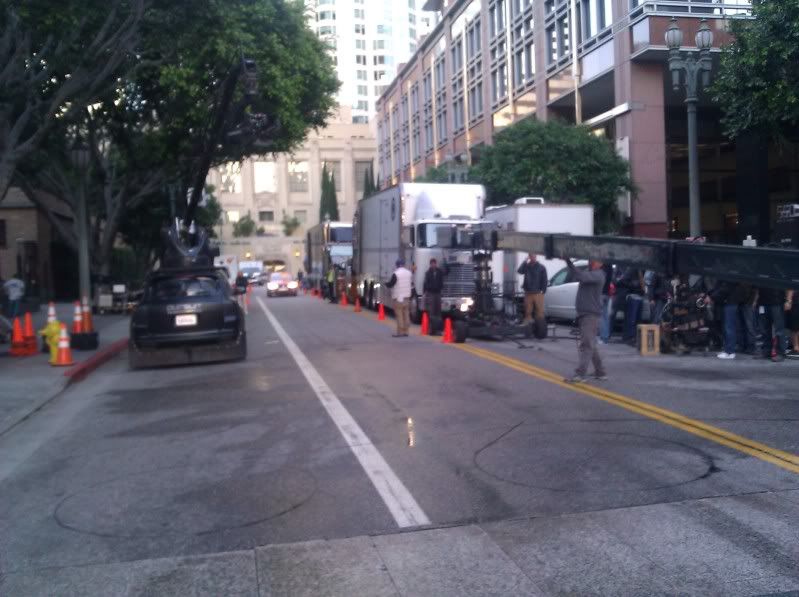 Walking back, I guess they were upset about me taking pics of the interior as they closed the door and covered the car again: