Discussion Starter
·
#1
·
Step-by-step Door panel rattle fix (sound proofing)
Ok I have a step by step with results for eliminating door rattle and issues related to base vibration. (Also note that the door has two panels an outer and a metal inner. The metal inner panel was not removed by me but VW did install their vibration kit behind it, which does not do much)
I did the work with the help of my local audio shop, the sound proofing material was inventory at the shop (but it can also be bought here:
http://www.scosche.com/accumat.aspx
)
The 100$ was for materials and labor (1 sound tech to remove door and place the accumat material - I did all the planning and prep for this fix and was worried it might not even work, till we cranked the volume and immediate results):
Gold Star Audio
(949) 752-1446
16500 Aston
Irvine, CA 92606
Some key findings... the two main vibration sources came from the door panel moving against the door metal, and the door handle on all four doors vibrating with medium base levels
Door handle vibrations:
step by step...
Open driver door:
Carefully pry door control panel off (note the two screws that need removing after the window control panel is off, there are also two screws at the very bottom of the door panel):
unplug wires from window controls: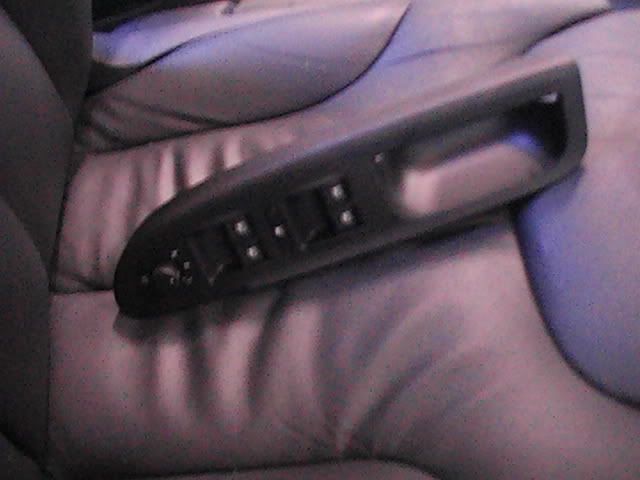 Slowly but firmly pop all the clips that can be found around the rim of the door panel and remove:
CLoser view (as you remove the panel note there is a wire that runs from the door handle to the inner door lever, it needs unhooking but remember to hook it back or your door wont open from the inside):
View of dynaudio speaker setup
View of hardware behind the removed door panel:
View behind speaker case: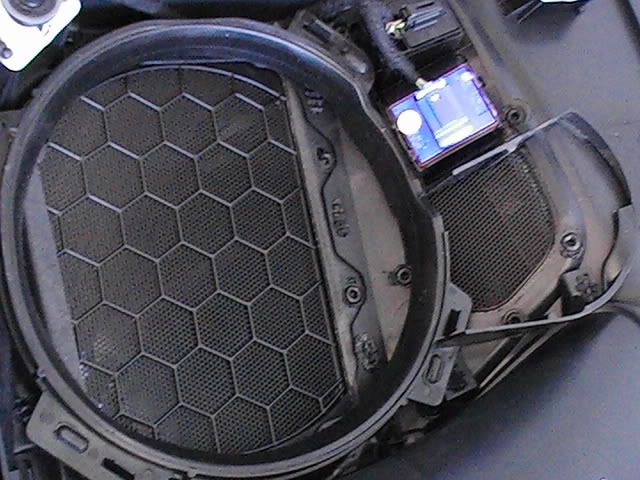 Apply the sound proofing (has a sticky back (has aluminium shiny surface)
Even more: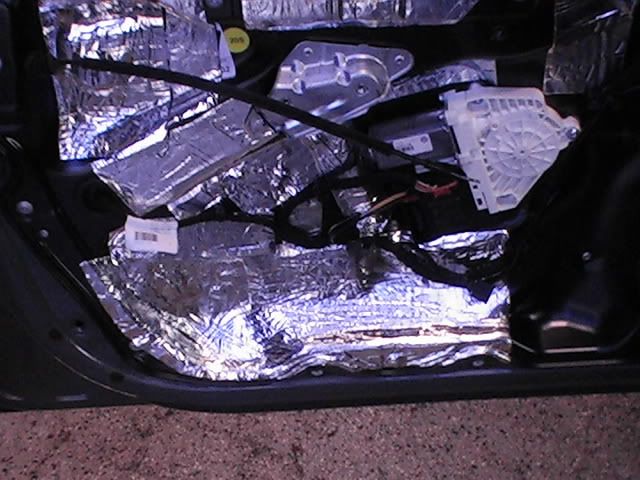 Even more: cover the door with the stuff!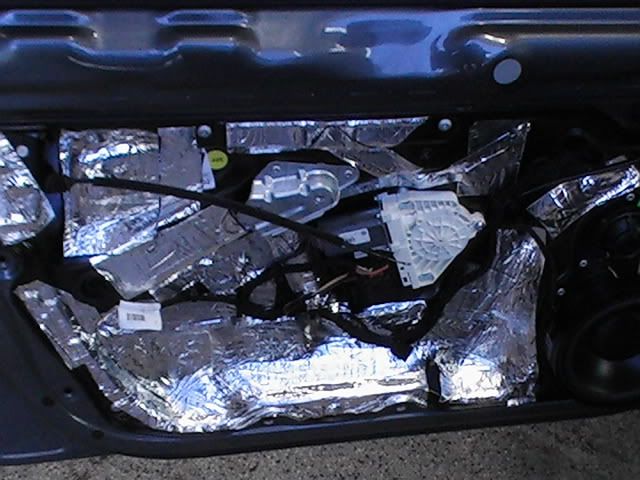 Put the door back and repeat for all doors...
It works! My car is now perfect... not a single vibration!
Modified by FOXYINAPASSAT at 5:23 PM 11-20-2005
Modified by FOXYINAPASSAT at 12:07 AM 11-21-2005