So I'm finally going to post a build thread of sorts. I have had my b5 for 4 years. I got it before my twin daughters where born cause it was a safe awd car. I wanted out of the vw Scence so I bought and a4.100% stock I bought it for 4200$ with 86k.
Found a guy with a built block (was a machine shop in blairstown nj an s4 guy had a 2.8 block with 2.8 heads, crank and pistons where done didnt need heads they where stock) soon after I bought car. So I peeled $$ I bought the block and started buying the supporting stuff coil overs bought every bold on you can get for a 2.8. ( pulleys cold air, exhuast, nuespeed chip)
I got a little derailed cause the car got hit by a hit and run driver. As I pulled in my ally behind my house. Damage wasn't bad but it still was enough.
So I drove hoopty for a little.
Than I got some black panels and here is 2010 at cult classic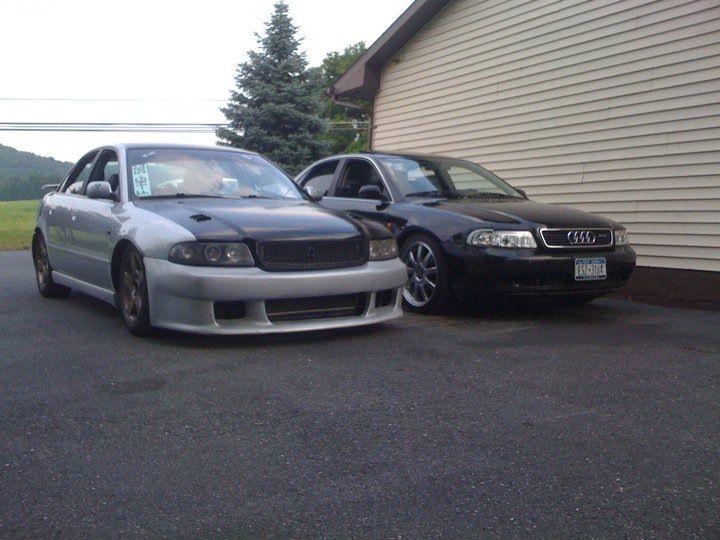 No clue what I was thinking, I look at it now and it was cool but not at all
And I kept it moving tons of wheels lip kits body kit was a cheap fix for getting blasted by hit and run.
First wheels I bought for the car where 18x9.5 tsw vx-1s
I was content car was running well wheels where big chrome and ugly.
This is 2010 as well on b6 wheels
.
So now we get to the good stuff.
So I wanted more power and I had a good place to start. Car handled like it was on rails. Was reasonable quick for a 2.8.
But I wanted more power and had been reading about g2 supercharger from pes tuning.
I bought that ****er brand new for $3727.36
And I installed took 6 hours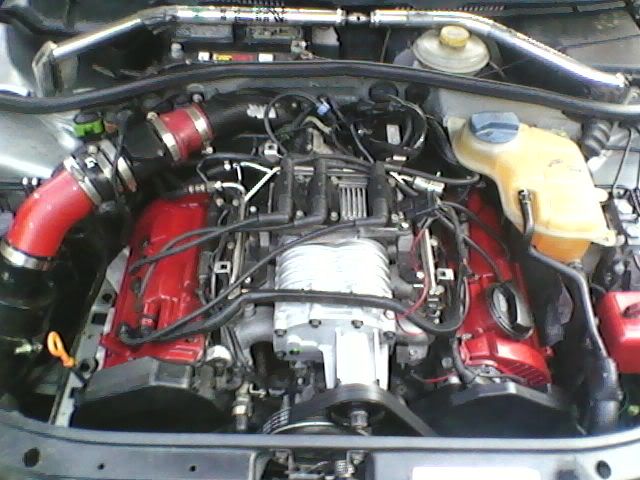 So I drove car for a few months and started to here clicking from the trans.
Than on march 16th 2012 I separated 2 gear from the final drive in glorious fashion. Sounded like an anti tank cannon went off.
Felt like all 4 wheels left the ground.
So I towed it home.
This is how it sat for 3 month.
During the 3 months I decided to do a Rwd conversion. So I bought a trans with 80k for 200$.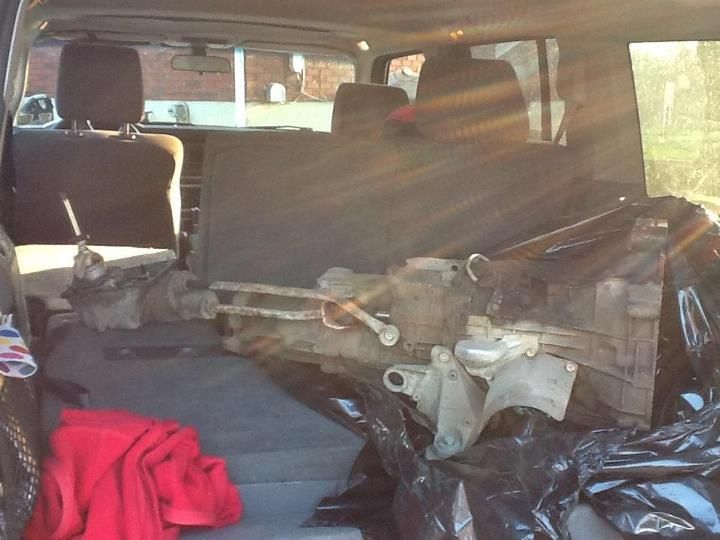 And I pulled the Torsen off for welding.
Yesterday 7/8/12 I started work. Spent day pulling cat back. Driveshaft, axles and getting ready to pull trans.
Car already has a lw flywheel so I'm doing a unsprung 6 puck ceramic clutch and new release bearing while I'm in there and doing the control arm kit while it's down as well.
Will update often with progress and other info. Some picture whoring
Somewhere around 2011 I started racing my a4 and my mk3 aba so there are videos too.
Old and new pictures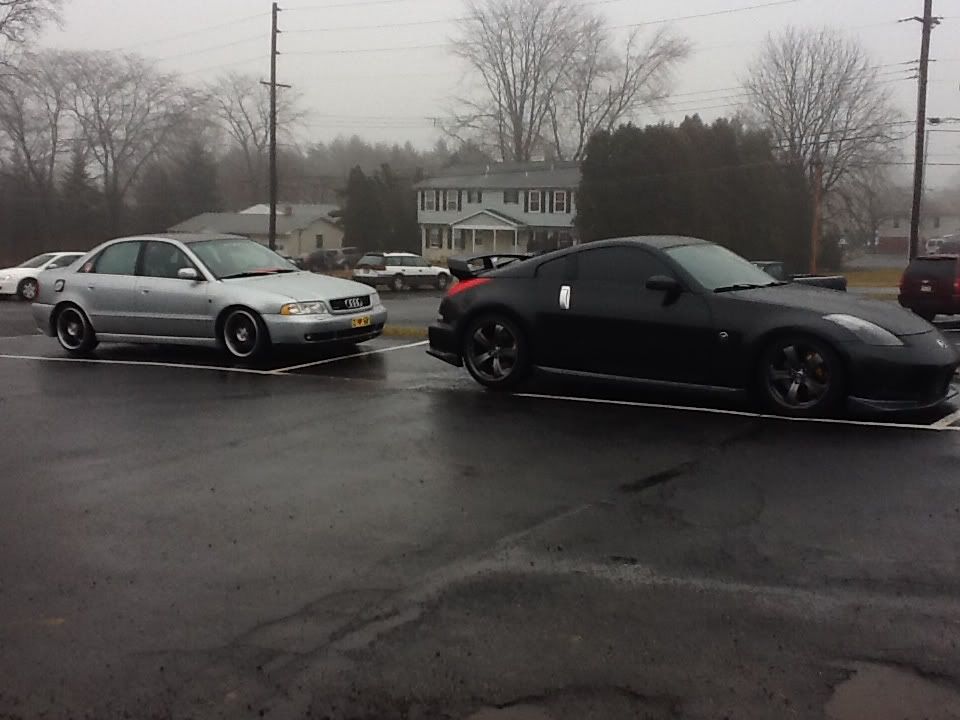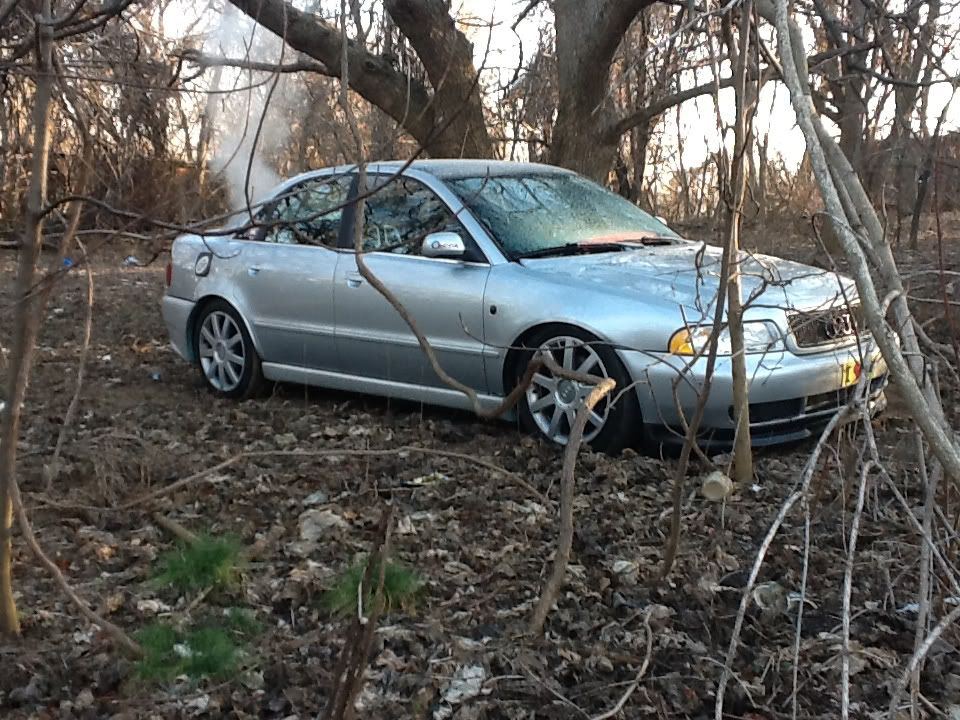 Video
[video]
[/video]
Untitled
from
james apgar
on
Vimeo
.