Be careful out there if you have any VW/Audi under warranty. VW/Audi as now implemented a automatic warranty flagging system called "TD1". ANY car that is brought into service will be automatically scanned and if there is ANY modifications/chip/performance software your info is sent to Audis main server and your car will be flagged 'TD1" meaning modified ECU/suspension/shifter/exhaust.
They can use this as a basis for denying any warranty on powertrain. They also are implementing this with short shifters/suspension/exhaust/etc. This is a way for VW/Audi to say "sorry,the car is not the same car you bought,no warranty now".
I recently bought a 2012 S4,and was planning on doing a SW upgrade,but the automatic TD1 flag has me waiting until warrantyis up OR the tuners have figured out a way around this.
This is for ANY tune/modification,so if you are worried about warranty.....this is a red flag.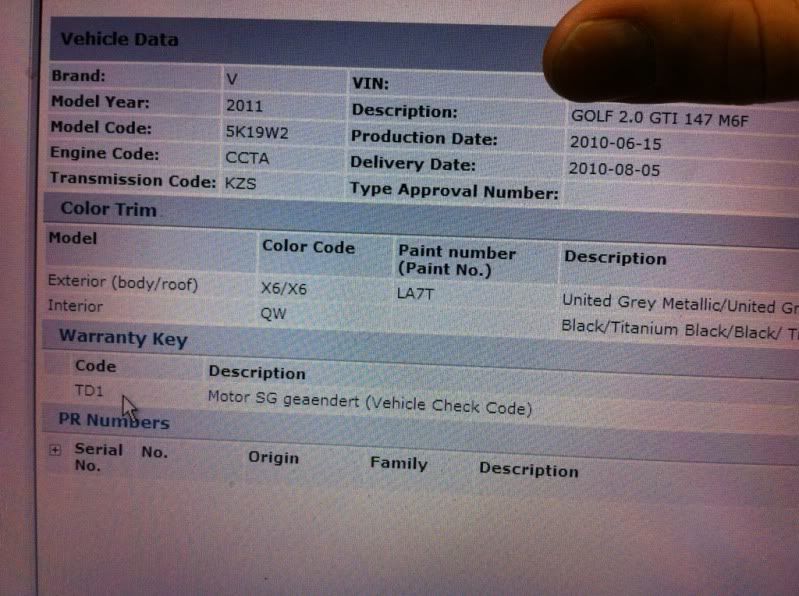 Here it is...
Before,you could "switch" the software to stock........now it does not matter,they can detect it regardless,and ther is NO company at the time that has "undetectable SW".
This sucks,but I just bought a 60K car,and *if* something fails (like they ALWAYS do with VW/Audis) I don't want to be SOL. A guy with a B7 S4 got denied a transmission repair due to a bad synchro (a common problem) due to his car having a "short shifter"......that is a $7,000.00 transmission!
VAG pays the dealer for warranty work,so it is out of the dealers hands,if VAG denies your warranty,the TD1 stays for the life of the car. Believe it or not,BMW & Nissan are actually even more hardcore about this,and they flat out deny warranty if mods are detected. I guess they all got tired of fixing cars pushed beyond OEM limits.....I knew this would happen eventually,but why now? I got a 333hp car that an be 400+ with a chip:banghead: