Build thread: TDI Haldex Mk1 caddy
I need a pickup truck that gets good mileage and that can still tow. I currently have a 2003 ALH that I have been using as a truck and I no longer want it full of exhaust parts so I picked up some Caddy's and a 2000 jetta TDI that lost its head due to a bad timing belt job. I have been working on sorting parts for the past 7 months and am finally to a point where I can start fabricating and assembling this truck. I will need some help with the more technical aspects of this build so please chime in if you have done something similar.
Now for the pictures: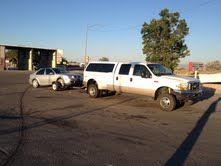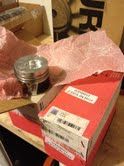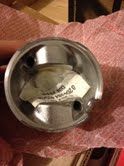 ALH block, crank and accessories weighing down my current truck.
MY 02m gear box out of a TT. Now I need the TDI ratios to swap in.
I am currently waiting on some Roston rods. When they arrive I will be taking the bottom end to the machine shop to get the cylinders bored to match the pistons and have them assemble the bottom end. In the mean time I am going to start fabricating the rear subframe for the Haldex to mount to. I want this truck to sit low so it is going to be a challange to do with out chopping away at the bed. Wish me luck.