Discussion Starter
·
#1
·
this is intended for those who have basic tooling skills and can turn a bolt or 2. damaging your tranny is your own risk. these are mere guidelines. some steps i skip and some i dont. but this was done from my own eyes. you may do it slightly differently. also to be noted, this strip contains the internal fluid temp sensor. so if u are running hot (tranny) and /or u read vagcom showing a high/strange temp for the trany fluid, this harness is again, bad. the code that wouldnt go away for me was ev3/n90.
*if you need a solenoid, there are other places to go. this place works for me*
http://www.makcotransmissionparts.com/75421A.html
done. http://****************.com/smile/emthup.gif
symptoms...
1. you run vag-com, and the codes are solenoid related, and sometimes jumps around, from different solenoids or even all of them, chances are this internal harness is bad. external wiring should not be overlooked, but i assume uve already covered those basis. just because it was changed before doesnt mean it cant go bad again. its wire soaked in hot fluid
. anyway on with the pics.
get the car up and level...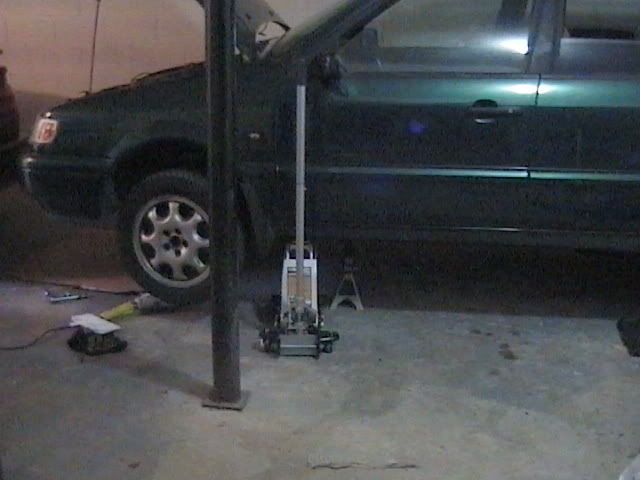 tranny shield...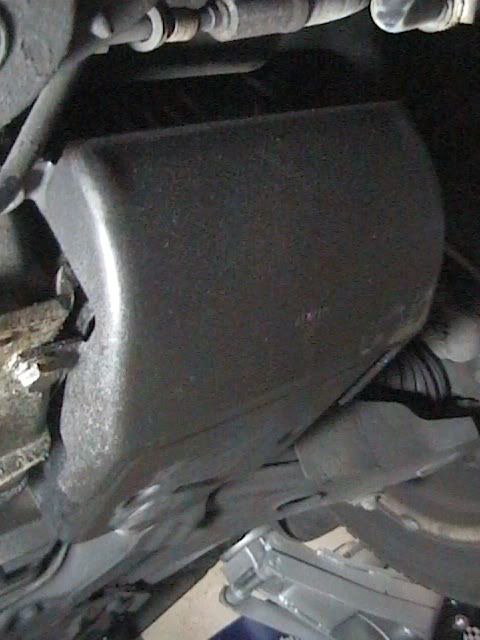 2 left bolts...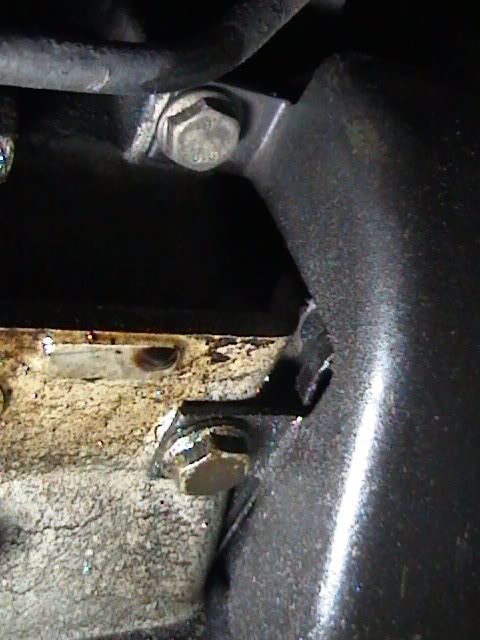 2 right bolts...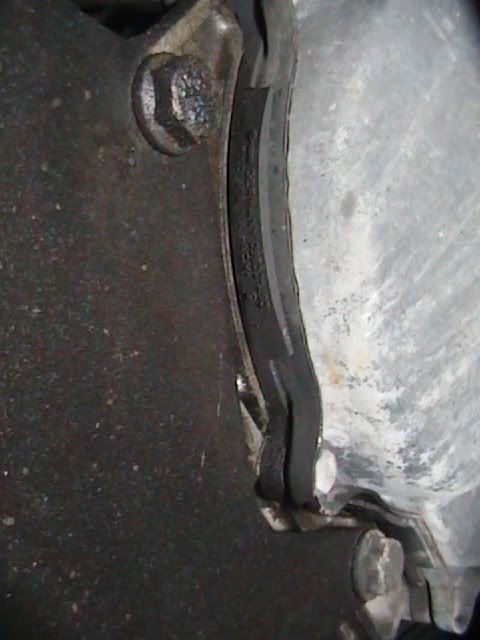 all 17mm...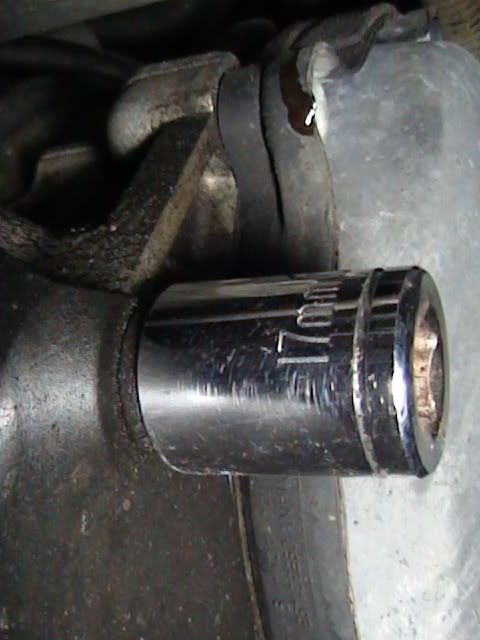 4 pan bolts...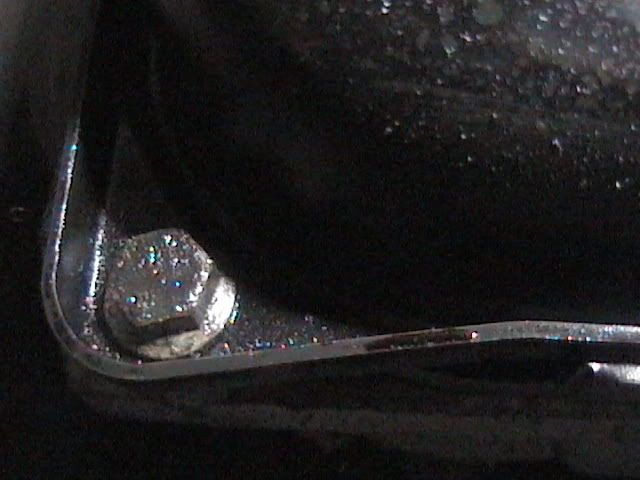 all 10mm...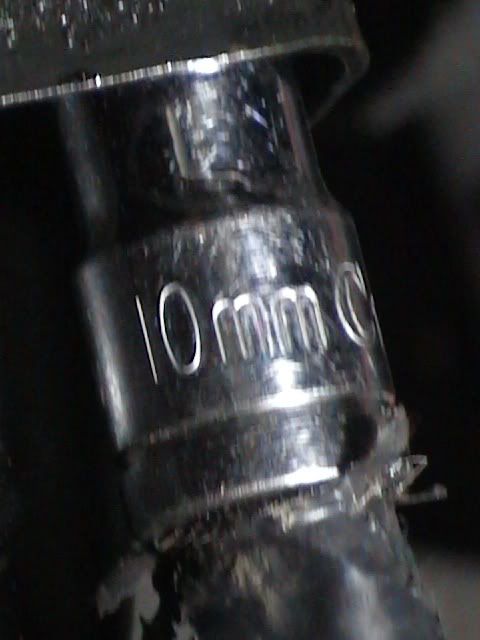 right side, get the back ones too!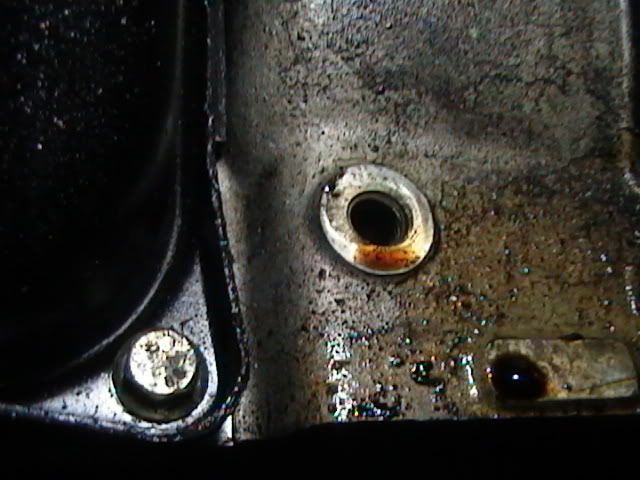 drain bolt...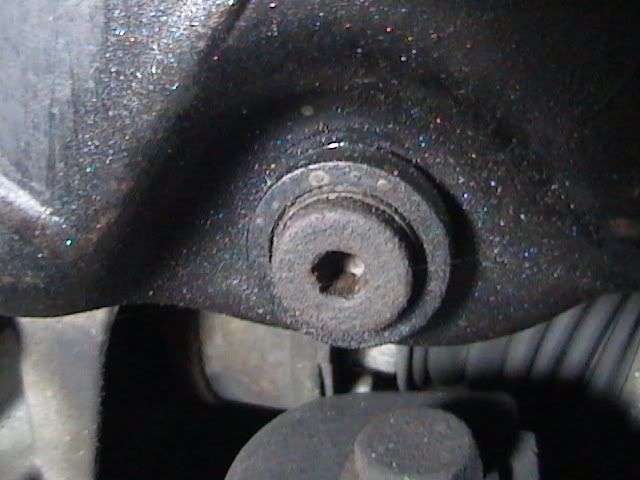 5mm hex or allen...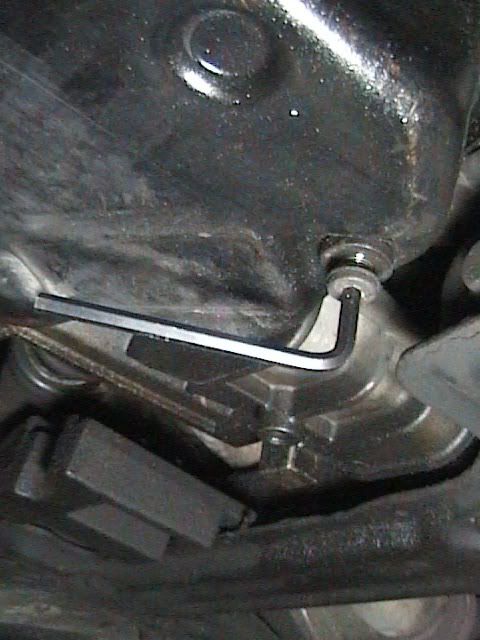 yuck! its NOT supposed to be milky browm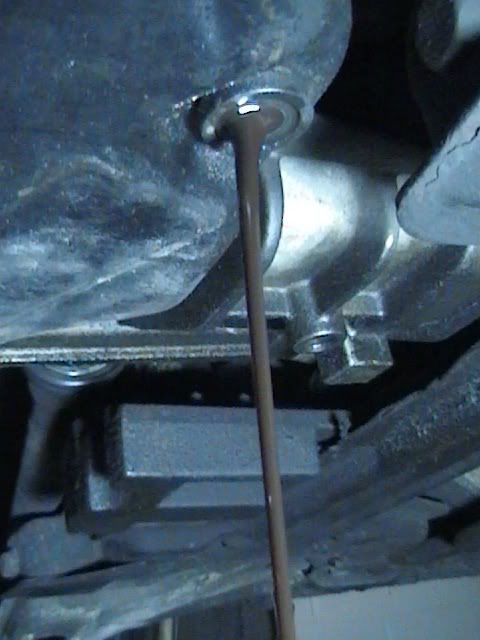 thats how i found the filter..sitting in the pan as so...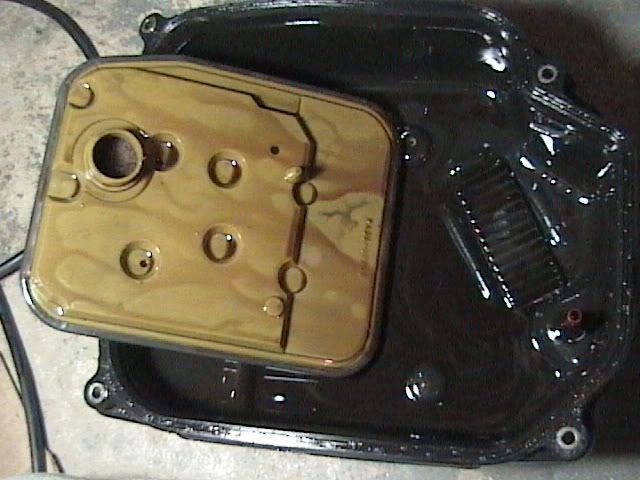 mmm...valve body and solenoids, harness too...the goal.
EDIT: i thought i would add this here because i get this question a gazillion times.
looking at this photo, the front of the car is <----.
in this exact order
, here are the solenoids, in case you ever run a scan and one pops up.
<--- ev2/n89(shift#1), ev1/n88(shift#2), ev5/n92(shift#3), ev3/n90(shift#4), ev4/n91(EPC#1)--ev7/n94(shift#5), ev6/n93 [EPC#2]. makco may say order 6 shifts, but there are only 5!
5 shift, 2 epc/tcc!
remember, generic readers will give a p0758 or something. get a vag-com reading to verify to you dont waste time replacing stuff.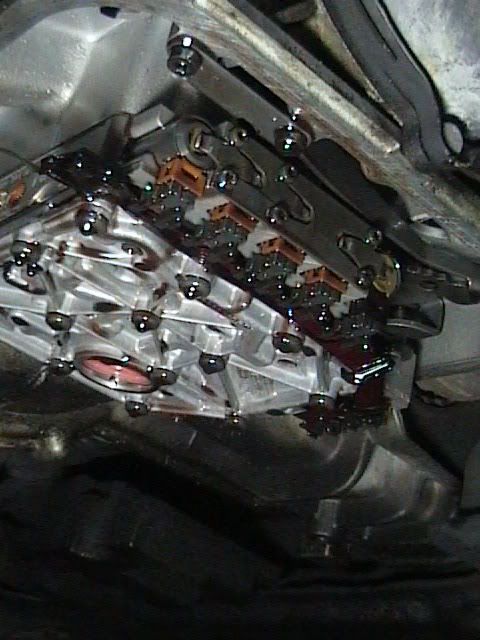 filter seal stuck in valve body...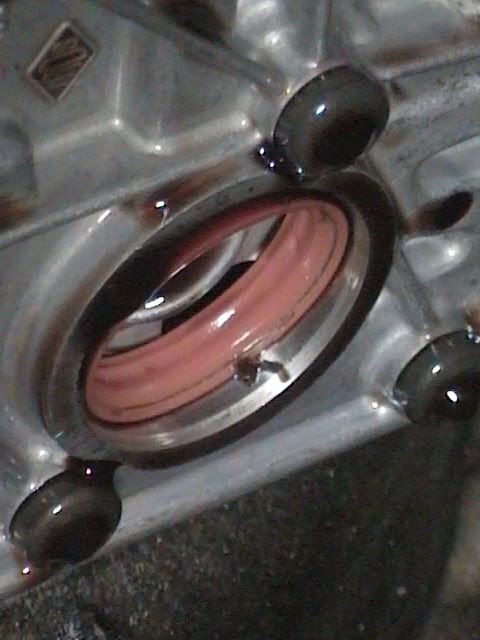 cleaned ribbon harness...stick a very tiny flathead under the orange clip to remove each connector. be gentle but it will come off.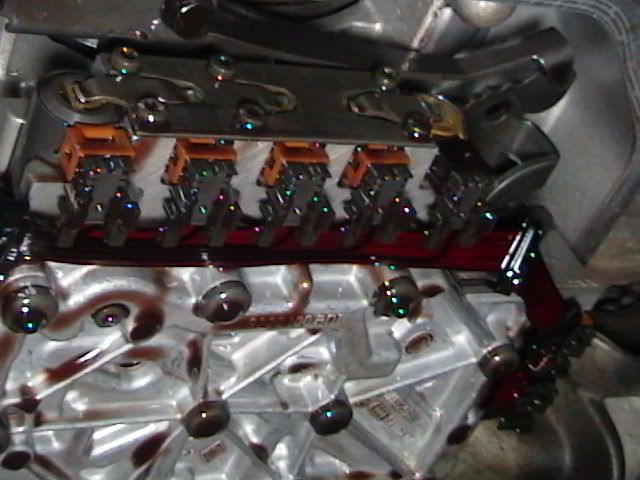 ribbon exiting top of tranny...bentley says remove starter. dont! no need, honestly.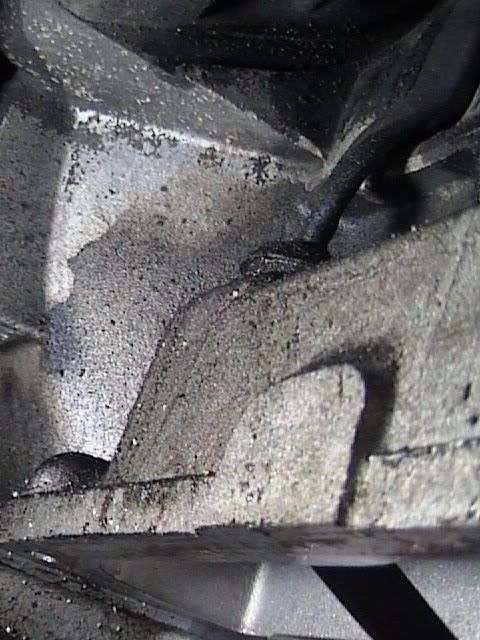 where it connects to main tranny harness on top of tranny. that bracket is held down by a 10mm nut. makes removal easier.
that round clip is a b!tch to remove, but be gentle. and dont lose that!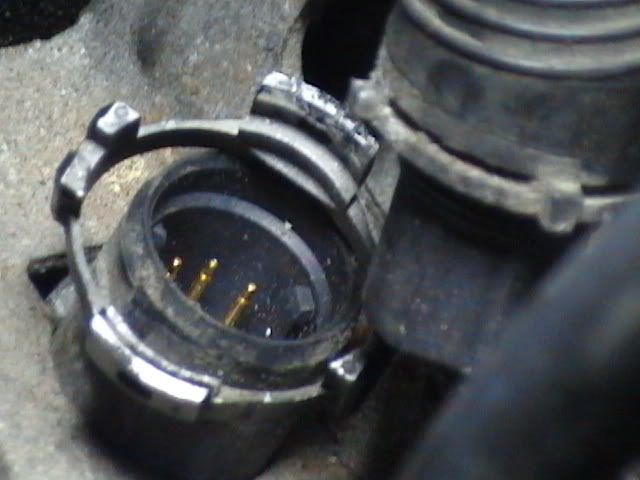 freed connector! whew.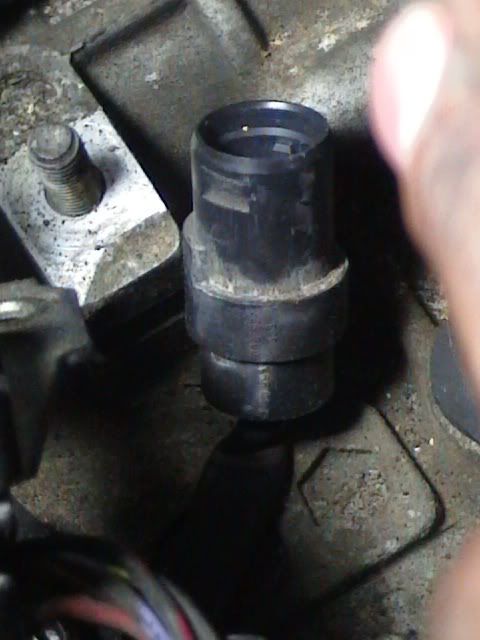 back down to tranny...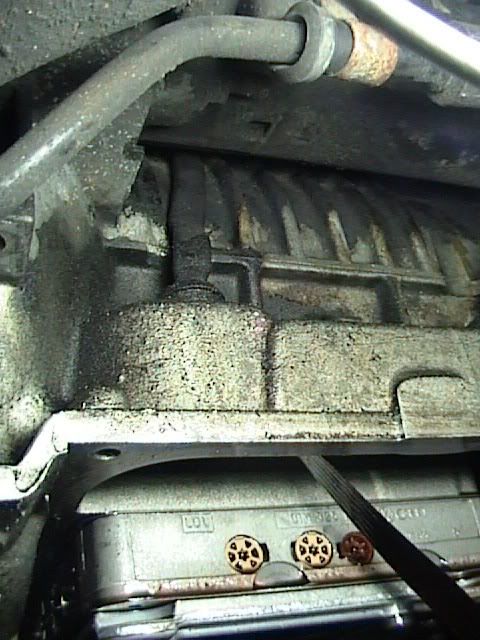 old bottom and new top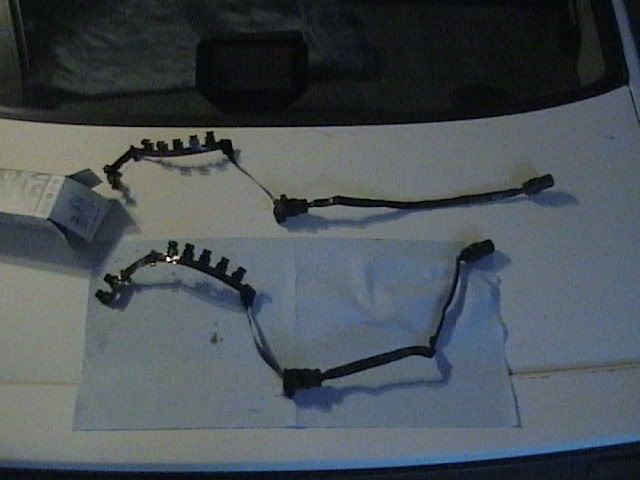 more to come. http://****************.com/smile/emthup.gif
Modified by rychas1 at 12:11 PM 6-15-2008
Modified by rychas1 at 12:20 PM 6-15-2008
Modified by rychas1 at 11:50 AM 7-1-2008
Modified by rychas1 at 11:53 AM 7-1-2008
Modified by rychas1 at 12:30 PM 6-8-2009
Modified by rychas1 at 9:18 PM 6-8-2009
Modified by rychas1 at 11:42 AM 7-28-2009