Yeah I know, giving your car a name is corny, yet most of us do it anyway. As unique as this one has become though, I figured it was warranted even if it's in poor taste.
During my cars history it's been in a constant state of modification. While I may have posted up a few tid bits occassionally here or there, I have never posted a "build thread".
While the build threads are cool, sometimes they tend to languish on and on with readers waiting on updates. My build thread would have been no different so I chose to not make the Vortex suffer. Good thing too, as it's taken me 6 years to get where I am right now.
With that said I thought I'd post up the build process here to chronicle the cars transformation.
There are very few pictures of my car from the early days as all pictures were taken by someone else, and back then the mods were subtle enough as to not warrant too much attention beyond the fact that it was an R, which was rare enough in 2004.
I'm known as Skela on the Vortex and uberVduber locally. The name Skela came about as my son's name spelt backwards, Aleks. The second name was reserved for the local forums. I can thank my son for that pretentious moniker – hey, he was 11 and proud
)
The car has always been as much my sons as mine. For every picture I have of this car, my son is never too far out of the frame of the photo. The friends I have made because of this fantastic platform have all become my son's friends as well. While some refer to him as "Uber Jr" or "Punk" I know that they all like him and have welcomed him into the fold. For that I am truely greatful.
This car has made the bond with my son stronger then it may have been otherwise. With all the differences the age barrier provides we still have the R as our common ground. Those of you with kids who love your car as much as you do will understand this. :thumbup:
Anyway, enough with the intro, on with the chronicles of Skelator....
I have owned my 2004 RS R32 since new in April 2004 with 13 miles on the clock. It currently has 45K on the clock. I've always had the modding bug, and this car is such a great platform to feed that passion with. The AWD and 3.2 VR engine means it really responds well to modifications.
The car has been in a constant state of upgrade since those early days, but because all upgrades were complementary in nature, I was able to more or less continuously drive it throughout that time period.
For me, it started with a stubby antenna from my son for my Birthday in May of 2004… it's been downhill ever since. A Typhoon Intake followed suit quickly after that, then a HPA short shifter. I loved the whoosh sound I would get out of the intake! A Revo flash, the HPA SHS coilovers and a Neuspeed RSB from MJM rounded out the mods for 2004. All outward appearances were the same and would remain so until the summer of 2005, when I upgraded to BBS CH's and Michelin PS2's.
2006 was the year I started looking into the turbo upgrades, it was also the start of Turbo Warzzzzzz on the Vortex and it seemed that everyone, including myself, had an opinion.
I was never a supercharger fan, so for me the VF offerings weren't even a consideration. I flew up to EIP's GTG that summer and met some fantastic east coasters, some of whom I maintain contact with to this day. Alas, I wasn't completely sold on the EIP turbo at the time so when I came home I called HPA and ordered the FT400 kit.
We were the first remote install of the FT400, and instructions were a little sketchy to put it politely. We somehow managed to muddle our way through the install using Nebbies photos from his FT360 install as the go-by for ours. While there were subtle differences to the install, I can honestly say that Eugene's photography skills and attention to detail during his build allowed us to progress with mine. Thank you Neb! :beer:
We stayed FT400 through the remainder of 2006 and into the Summer of 2007, when I finally opted for the upgrade to FT450. Compared to the original install, the addition of a second SMIC and a fuel pump with a reflash of the ECU was a doddle... we were in and out in no time.
At this stage of the build I had changed the Haldex for the orange one, was running a SPEC Stage 3+ clutch with a single mass steel flywheel, a 19 row Mocal Oil cooler, had installed Gary Peloquins superb front differential, and was enjoying the benefits of super long gears (202 mph). The brakes remained unmolested, as did the interior.
By the time HWB rolled around in the Spring of 2008 I had gone as far as I was going to go with the car's performance mods. I had always wanted to eventually go twin turbo, but the price of admission was just too steep. I consoled myself with the thought that I would be content with the 480bhp and almost as much torque that the FT450 provided.
Hot Water Blast 2008
Image uploading. Refresh page to view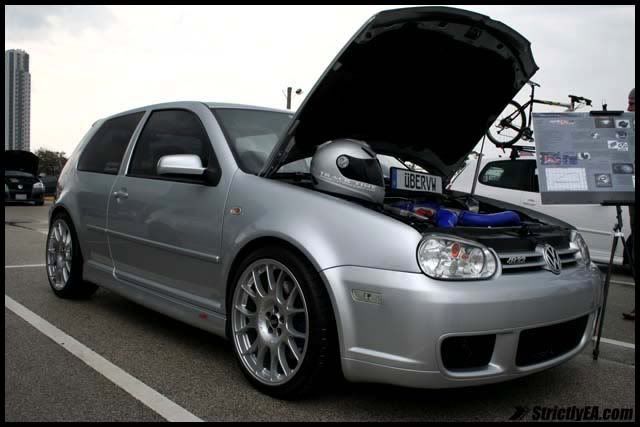 I have always maintained a close relationship with HPA and they knew my wish, but also appreciated my financial situation. While HWB was underway, a good friend of mine from the East Coast was hounding HPA for a BT version of the FT series… something to rival the twins without the price tag. Conversations ensued…
Following discussions with Marcel, a plan was hashed out to send our cars to HPA to act as development mules involved in the launch of a new BT series kit. This was to be a two tiered effort, with Acerxz sending his car up first, with mine following on behind. The hardware called for even lower compression, much larger injectors, a hybrid GT35R, twin turbo fueling, Air to Water intercooler and finally, water meth injection. It would be called Blackjack. It's target? Equivalent to the twins in horsepower output, if not outright torque.
Acerxz took delivery of his car at WF14, having not seen his car for 6 months… he proceeded to run consistent 11.8's down the 1320 in the heat and humidity of New Jersey that day, proofing the reliability of the A/W setup and the HPA tune. He ran 17psi on 104 octane gas that day, all day. The street tune was up and running. Blackjack was on the streets.
http://www.vimeo.com/1376440
My car was the next in line, to take the learnings of the 17psi tune and apply them to a competition version of Blackjack. My version would be just that little more manic. The car would come with three levels of tune… a valet mode, street trim, and race trim.
Valet mode turned out to be a joke though… 16psi was the lowest we could go due to the injector sizing and minimum fuel volumes. Haha.
Street trim was targeted at 18psi, while the race trim was going to be somewhere between 21 and 23 psi, depending on fuel trims and how much stuff we were willing to break.
During this development time period HPA were in the midst of building a widebody R for SEMA called Decathlon. HPA have limited resources and it became apparent that my project would have to suffer if the SEMA deadline was going to be maintained – that's when myelf and Marcel discussed using portions of my car in HPA's Decathlon car for SEMA.
Killing two birds with one stone is always a good idea and we were now able to proceed with both projects concurrently.
The engine bay in its entirety, and the complete exhaust were used as surrogates for the Decathlon car for the show, thus allowing HPA to stay on track for various builds and development schedules.
http://www.vimeo.com/2227457
With SEMA 2008 behind us, my car was reunited with its engine and exhaust and evolved into the test mule for the FT425 and FT465 series of turbo's. It became the host platform for test fitment of the initial run of A/W kits that left HPA's doors destined to those FT360 owners wishing to upgrade to FT425 or FT465.
With fitment confirmed and the jig's manufactured, it was time to refocus on completing the Competition Blackjack.
http://www.vimeo.com/3096651
HPA haven't done a whole lot of marketing for this kit so I though I'd throw up a few pics of the build as it progressed, along with the other upgrades I had spec'd for the build.
Here were the existing mods to the car when it was Blackjack…
Motor:
• 3.2L VR6 Motor
• Lowered Compression and Upgraded Rod Bearings
• Garrett Ball Bearing hybrid GT35R Turbo with Proprietary Housings
• HPA Calibrated Velocity Port (CVP) Short Runner Intake Manifold
• Integrated HPA Air-to-Water Intercooler System
• High Flow Walbro Inline Fuel Pump
• 830cc Injectors
• HPA Dog Bone
• Labonte Stage 3 Water Meth injection with 5 gallon remote reservoir
• eBoost2 boost controller
• Ceramic coating of all the hot bits…
• Dual 4.5 " HF Cats into 3.5" exhaust
• Resonator Delete
• MoCal 19 Row Oil Cooler
• HPA Custom dual flapper hand made Exhaust for straight thru acoustics…
Drivetrain:
• Haldex All Wheel Drive with Competition Programmer
• Super Long Gears – TUV certified 202 mph top speed
• HPA SHS Coilovers
• KW Launch Shocks
• Neuspeed RSB
• HPA 6-Piston Brake Kit front / 4-Piston rear
• Peloquin front LSD
• Peloquin rear LSD
• SPEC Stage 3+ Clutch / SM Steel Flywheel
• HPA Short Shifter
Interior:
• HPA Roll Bar
Gutting the car for the roll bar, battery relocate and watermeth installation.
You don't have to do it this way, but it sure makes things easier...
Image uploading. Refresh page to view
Image uploading. Refresh page to view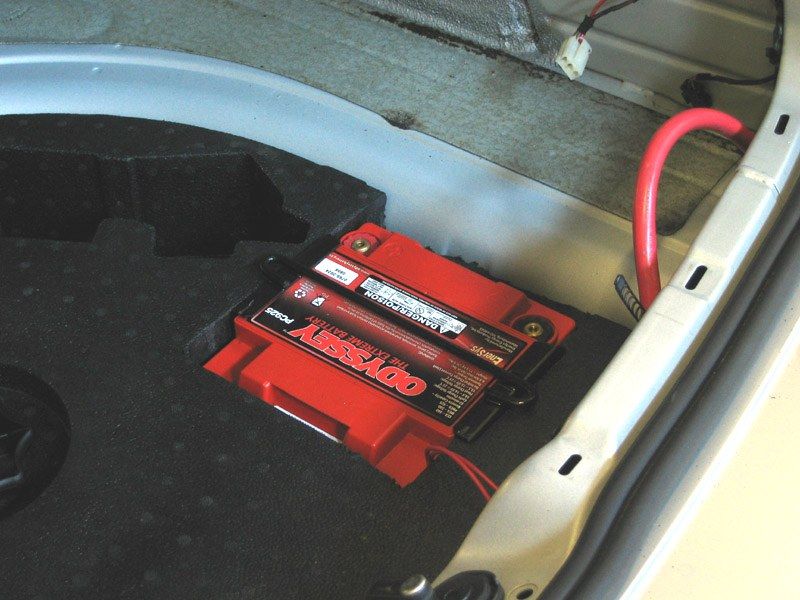 Front Mount Water Cooler
Image uploading. Refresh page to view
Finished Roll Bar
Image uploading. Refresh page to view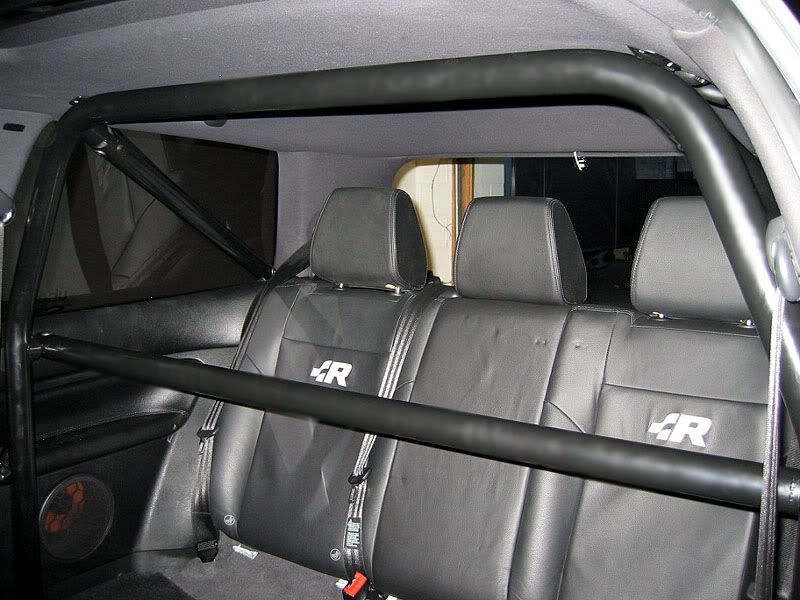 Water Meth reservoir installed in trunk
Image uploading. Refresh page to view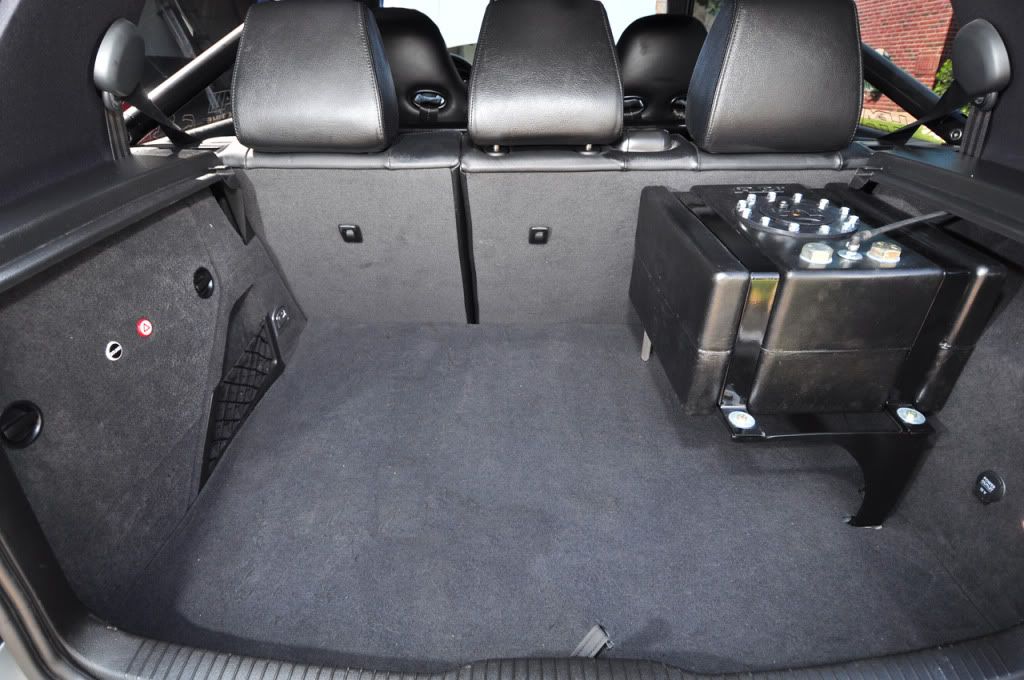 Notice the braided steel fuel line on the Blackjack kit. Short of inspecting the turbo, this is the only way to visually differentiate the FT465 from Blackjack.
Image uploading. Refresh page to view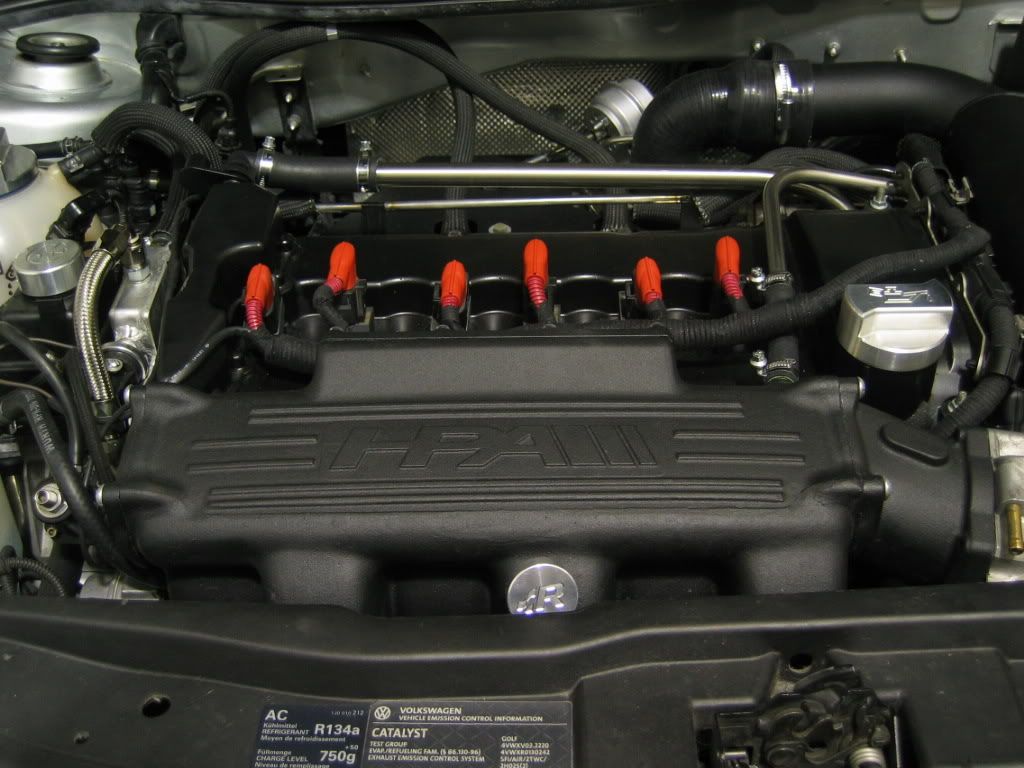 The addition of a Peloquin Rear Differential to liven things up a bit...
Image uploading. Refresh page to view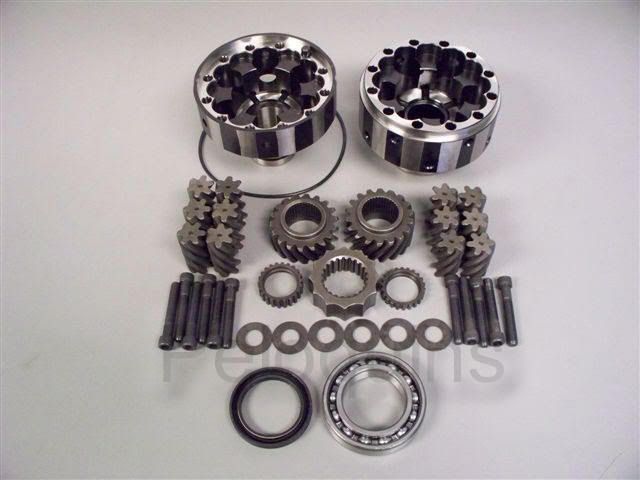 Relocation of the OBDII port
Image uploading. Refresh page to view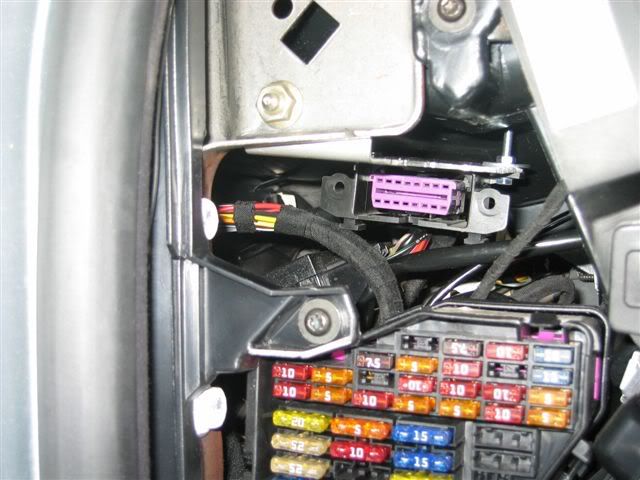 A great place to mount my VAD bluetooth
Image uploading. Refresh page to view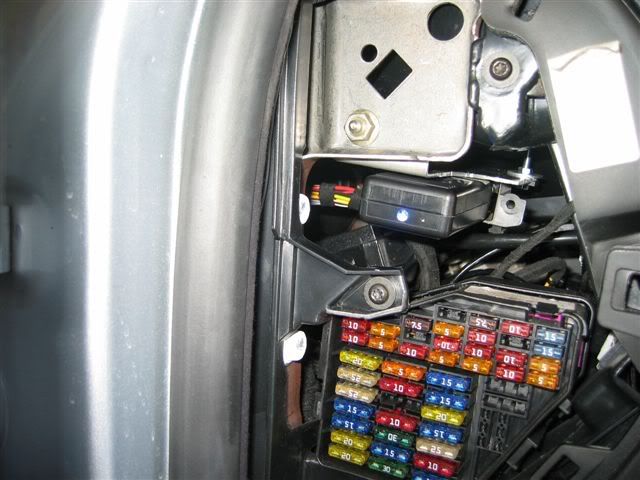 The boost controller doubles as a boost gauge and allows you to change programming on the fly with a simple push of the up or down arrow...
Image uploading. Refresh page to view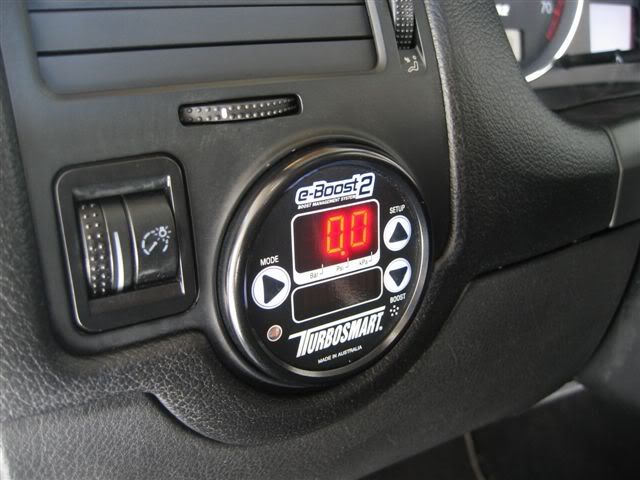 The car's stance with rolled fenders, the HPA stage III brake steup and a fresh coat of wax...
Image uploading. Refresh page to view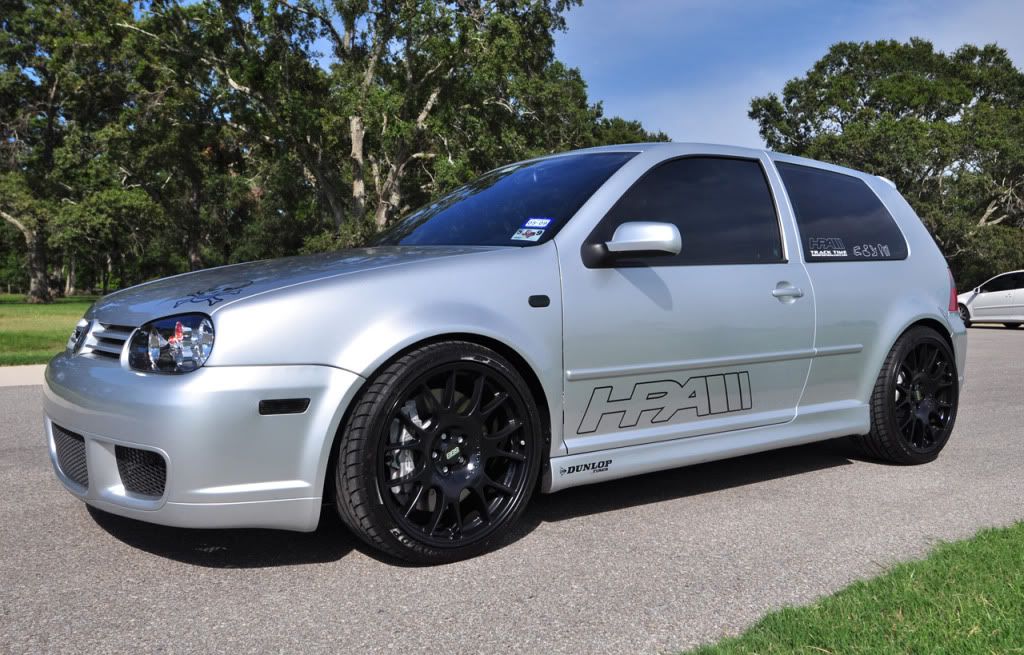 My seats were changed to Recaro Sport Toplines with leather and suede trim. They offer lumbar support, are heated and cooled and fully electric. The seats are fantastic.
The schroth harnesses are used for trackdays, yet I've retained the originak 3 point OEM harness for day to day commutes.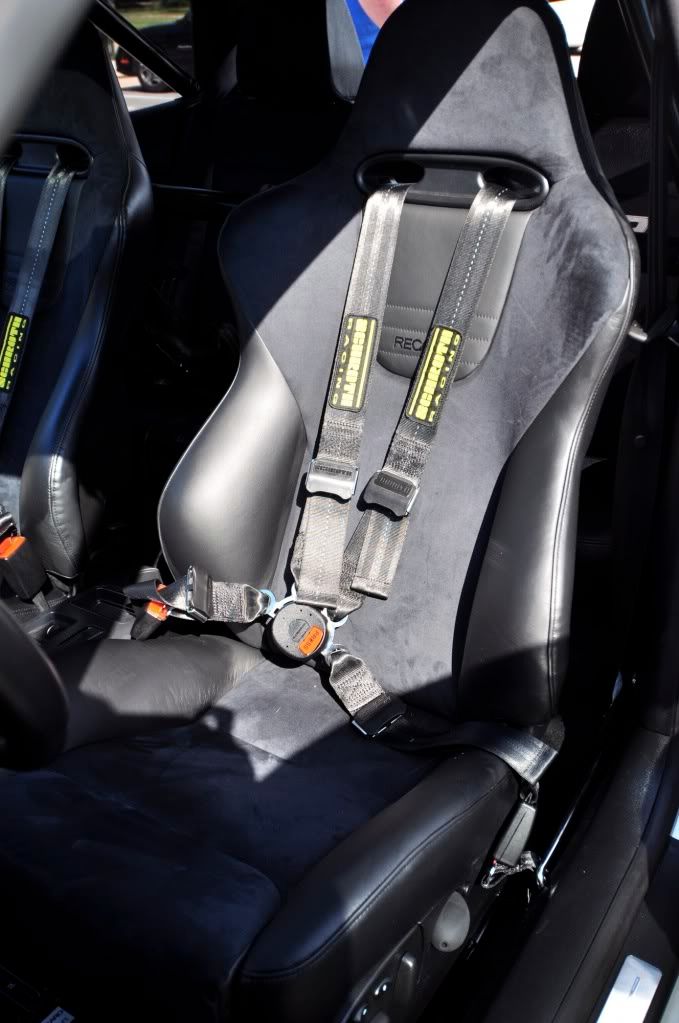 The following is a testament to the skill of the HPA fabricators... here's a shot of the poke of the front tires prior to rolling the fenders...
Image uploading. Refresh page to view
Now have a look following rolling.
Image uploading. Refresh page to view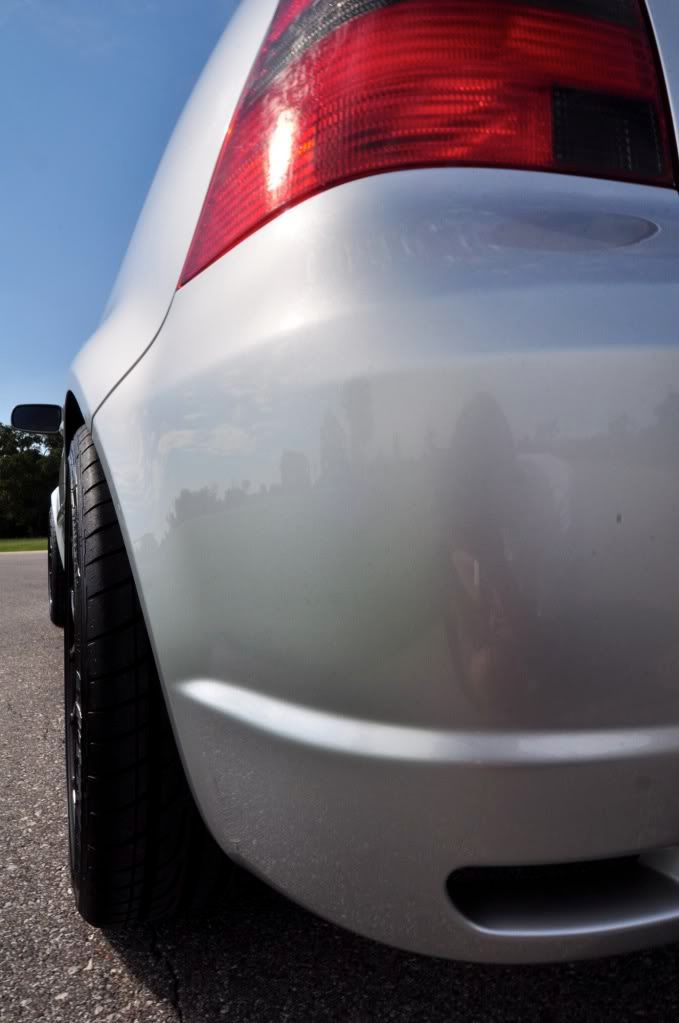 The effect is so subtle that no ones ever notices that it was done. The result is fantastic!
I took delivery of the Car at Fastivus 2009 and proceeded to knock the stuffing out of it at California International Speedway...
Image uploading. Refresh page to view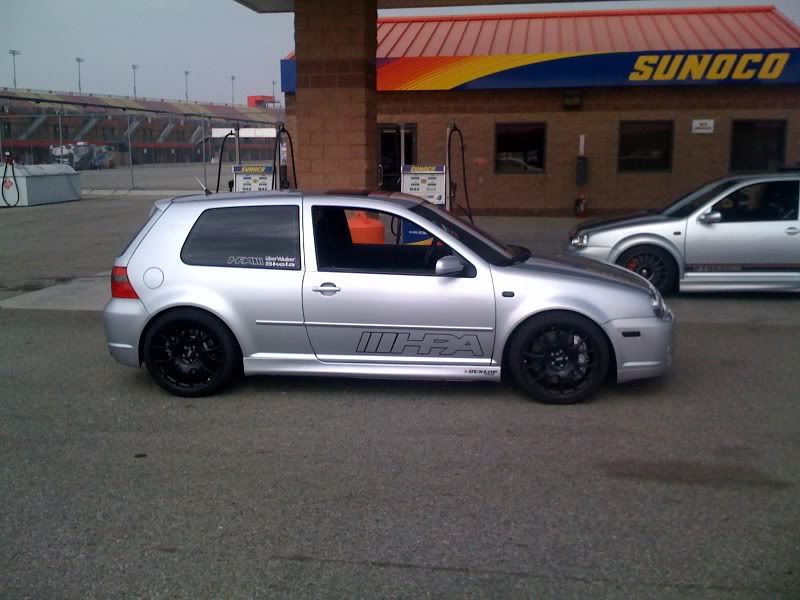 My cool down lap was I-10 Eastbound on the way back to Houston. Long gears anyone?
Image uploading. Refresh page to view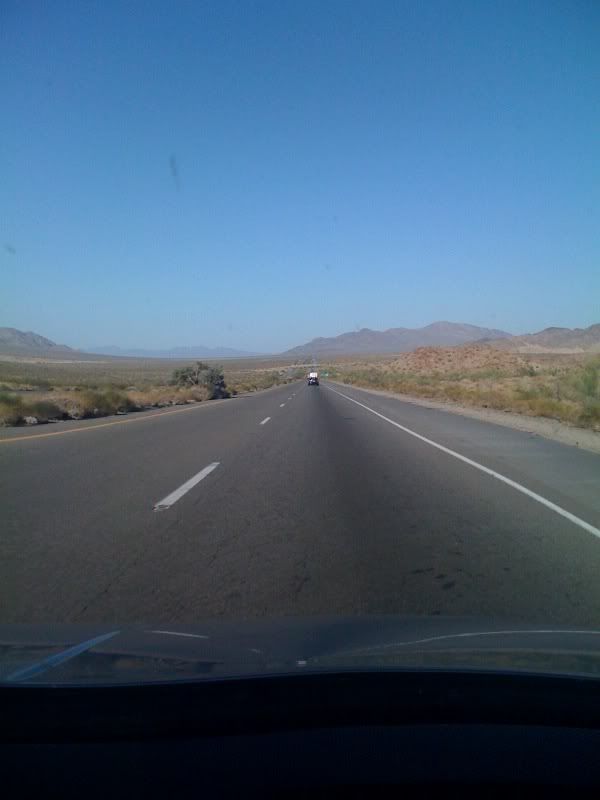 The car spent the summer of 2009 in Houston playing with the locals. If you abuse these cars though, they tend to break.
Here's one most turbo'd R owners have had to deal with... loading the car to take it to the shop to replace shredded gears.
Image uploading. Refresh page to view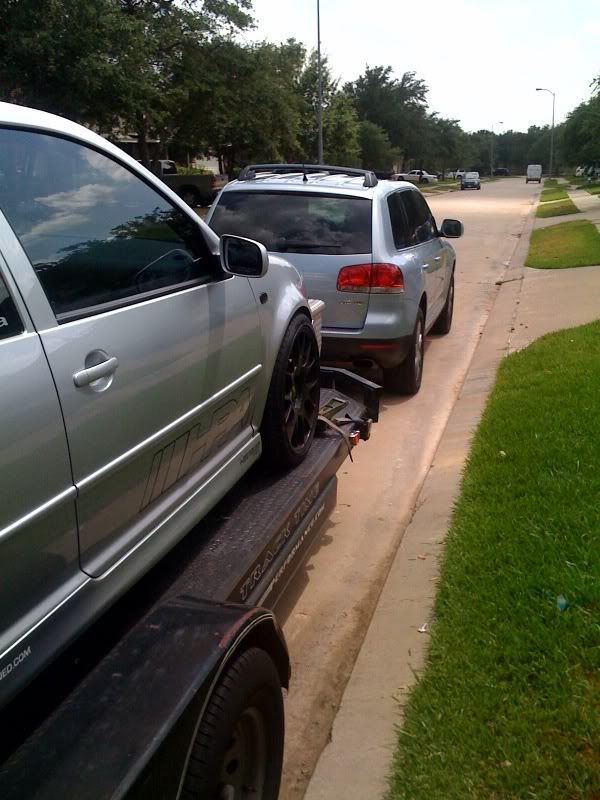 Now, here's an interesting aside about how my car became known as Skelator, and the origins of the Skull and Crossbones. You would assume it was the natural extension of Skela, my forum name, but that was not the case.
When Marcel was discussing Blackjack we commented on how similar the engine bays looked between the three levels of trim and wanted to see if something could be made to differentiate the kit. When discussing logo's both of us had Vegas on our minds. My wife, on the other hand thought of the jolly roger and pirate flags of yore with the skull and crossbones motif. Out of this, she came up with....
Image uploading. Refresh page to view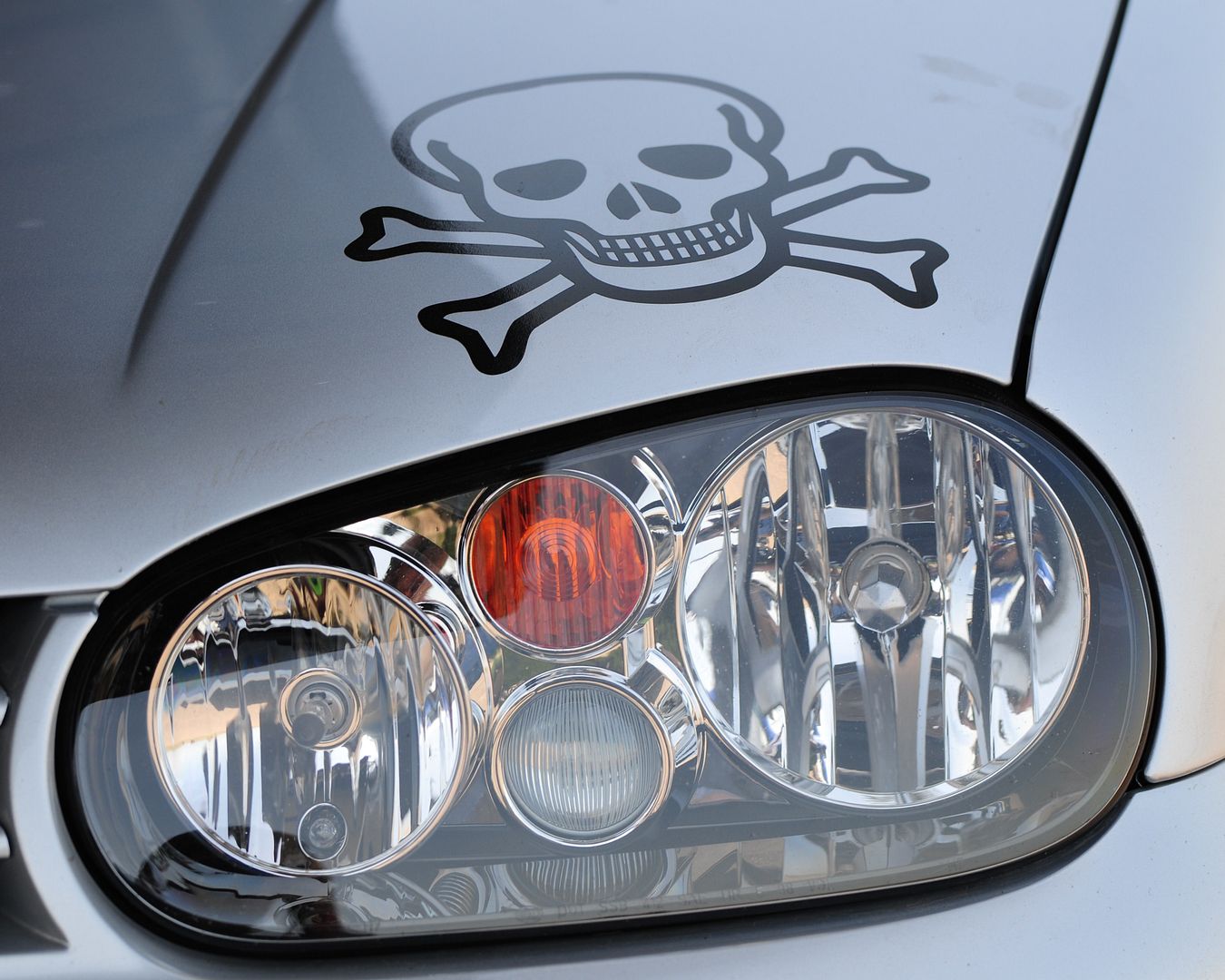 It was then that the car's nickname was born, and hence forth called Skelator.
It wasn't until Fastivus that I found out that HPA had adopted the logo to represent the kit. My wife was flattered.
Having said that, if you don't like the logo, blame my wife.
The Fall of 2009 saw the car back up in Canada for the next round of upgrades, the conversion from Blackjack to twins. This had always been my end game and I was fortunate enough to have a great year financially. While the Blackjack was everything you could expect it to be, I still lusted for the twins.
Mine would be unique in that it would be air/water intercooled.
Let the mods begin anew...
Extra heat shielding
Image uploading. Refresh page to view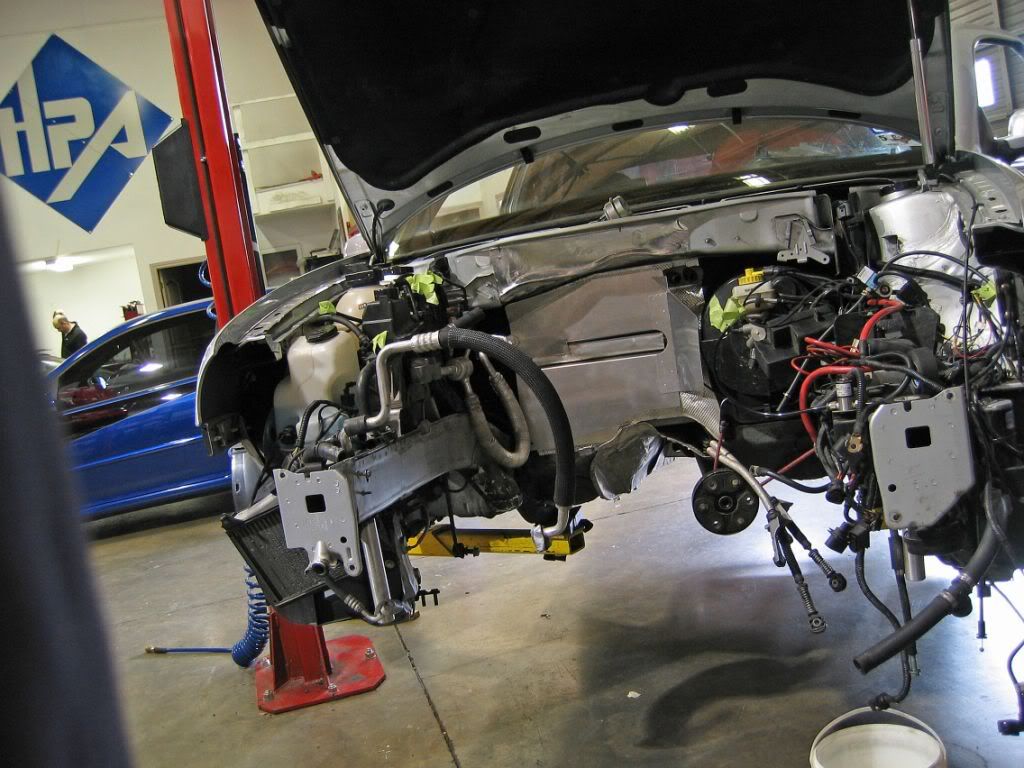 Twins out back...
Image uploading. Refresh page to view
Yet more custom fabrication to modify the existing air/water system to twin usage...
Image uploading. Refresh page to view
Look at the quality of those welds!
Image uploading. Refresh page to view
Finished Engine Bay
Image uploading. Refresh page to view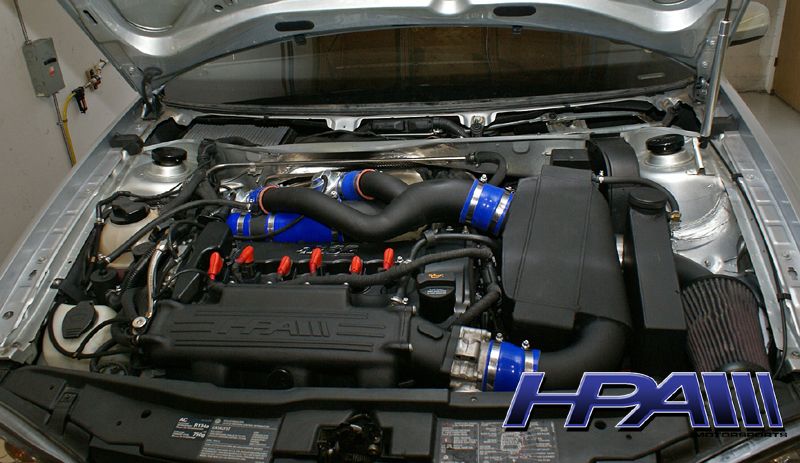 During the late Fall myself and my son went up to HPA to sign off on the twin build before taking final delivery. We proceeded to take the car up to Whistler Mountain on Summer Performance tires. Needless to say we didn't exactly drive the piss out of the car while in the mountains.
Image uploading. Refresh page to view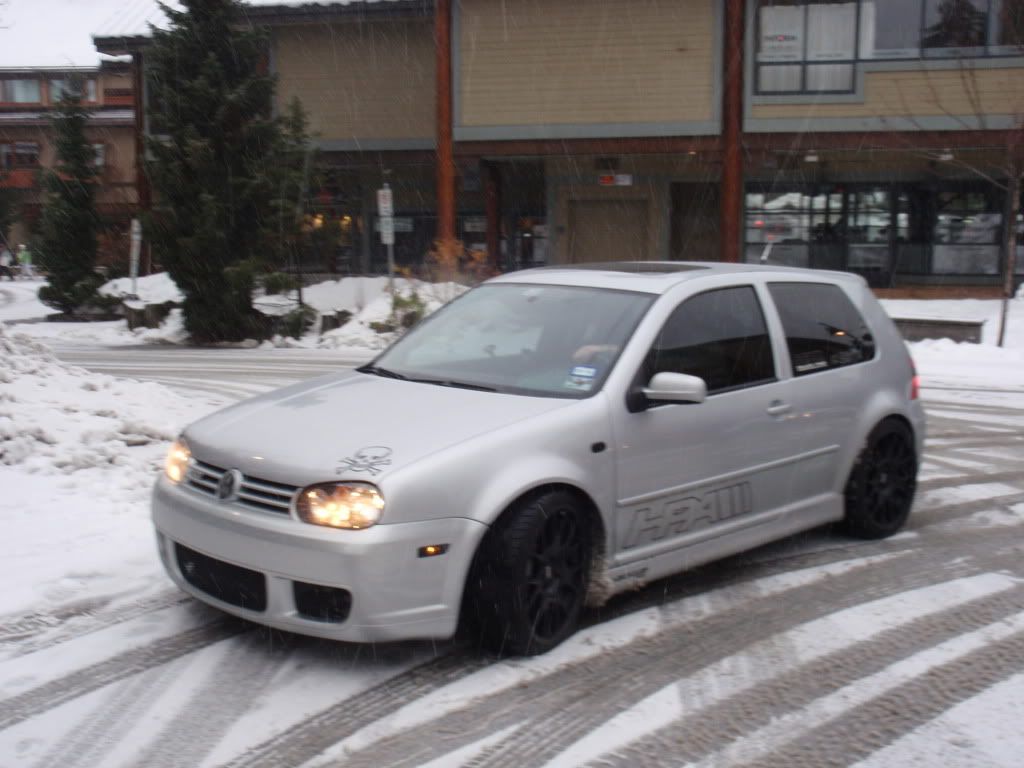 Back down at sea level was a different story.
My only concern with the new power and torque where the gears. These were the R's achilles heal if you will.
We looked at the cost of converting the car to DSG and the logistics involved. For it to be even possible I needed a Mk1 Audi TT DSG car as a donor car. I started looking for used TT's that I could then swap trannies with, and then attempt to resell the TT as a 6speed. A lot of headaches, to be sure, but this seemed to be the only way.
With that, I flew home, leaving the car at HPA for a few months so Marcel had a twin to play with on his new dyno. I would bring the car down in the Spring.
I continued to occassionally search the TT forums for used cars for sale, when I got a call from Marcel in January. A twin turbo TT owner on the East Coast had shredded his DSG and wanted to convert to 6 speed. Marcel wanted to know if I wanted to do the swap? With that conversation lasting all of 30 seconds the plans were put in motion to get the TT over to HPA for the swap.
Engine out for the umpteenth time...
Image uploading. Refresh page to view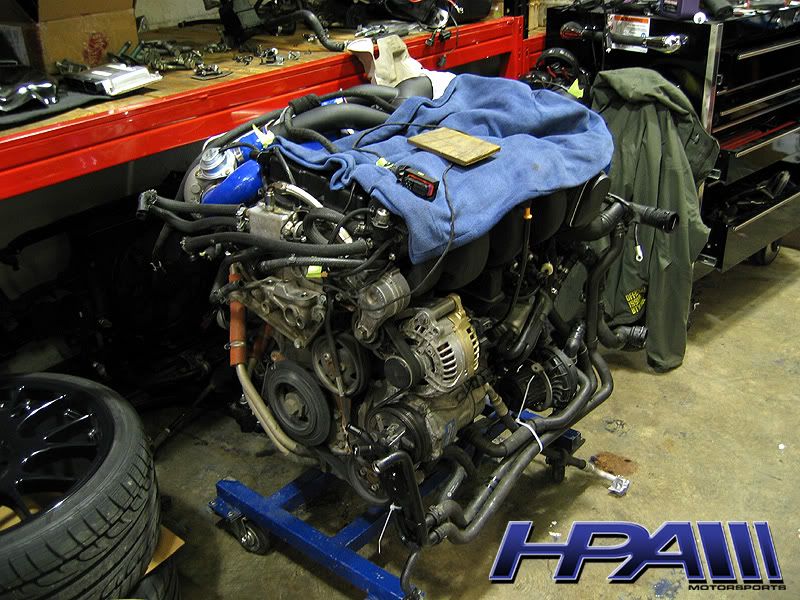 Out with the old...
Image uploading. Refresh page to view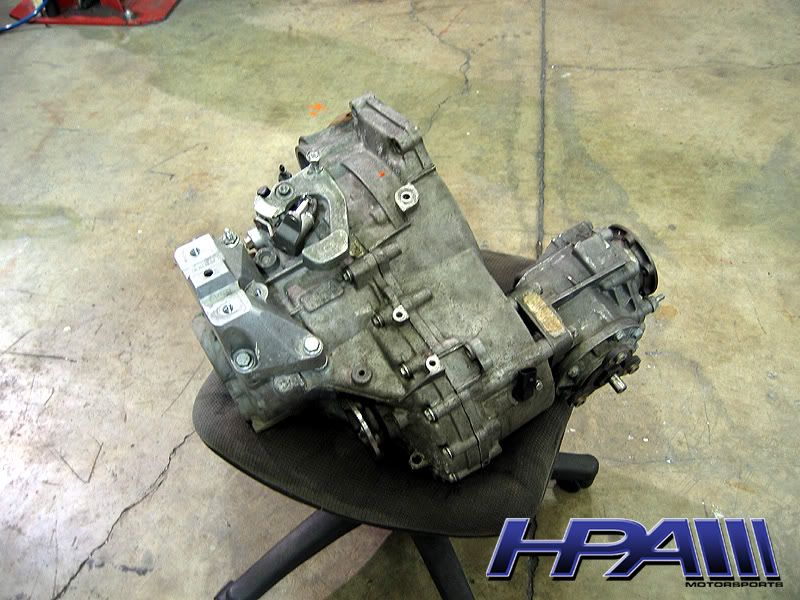 In with the new... A DSG trannie out of an R36 with stupid long gears, even longer than 202mph.
4th is good for 135mph...
Image uploading. Refresh page to view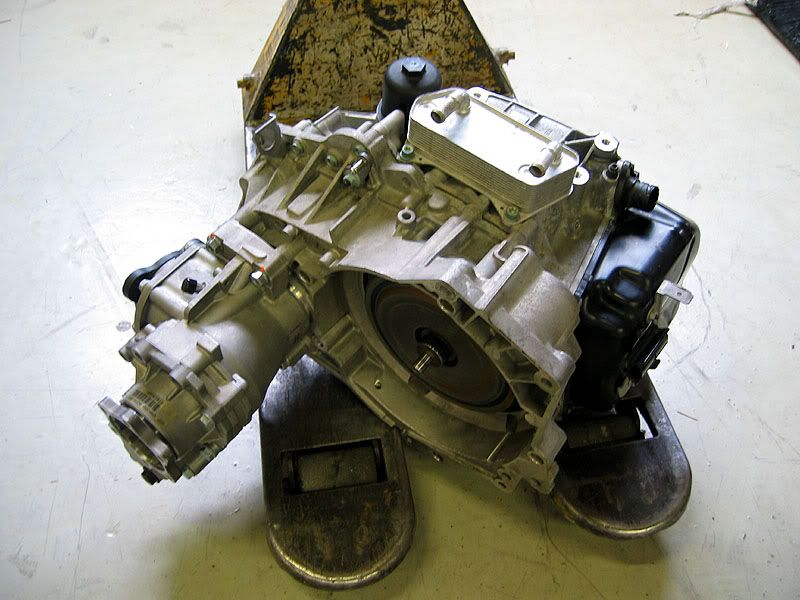 Completed interior..
Image uploading. Refresh page to view
TT shifter ( it looks better than the OEM one for the R IMO)
Note the custom base.
Image uploading. Refresh page to view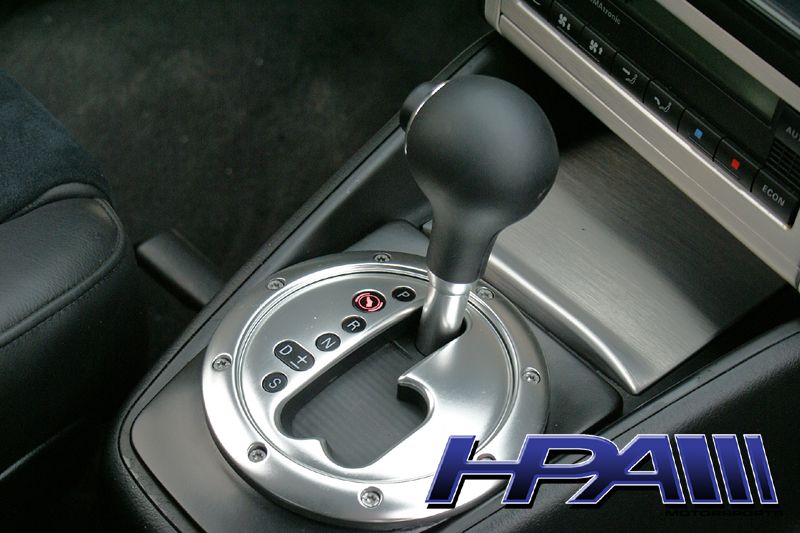 PRNDS
Image uploading. Refresh page to view
The Texas Mile became the car's coming out party. Along with the New Scirocco, the Decathlon Car and the CVP stage 2 test mule, we descended on Goliad Texas to see what the car could do.
Image uploading. Refresh page to view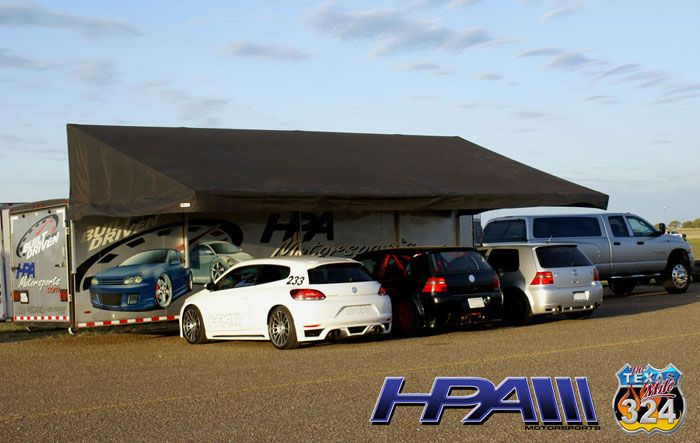 We ended up turning a very respectable 172.8mph.
Image uploading. Refresh page to view
Image uploading. Refresh page to view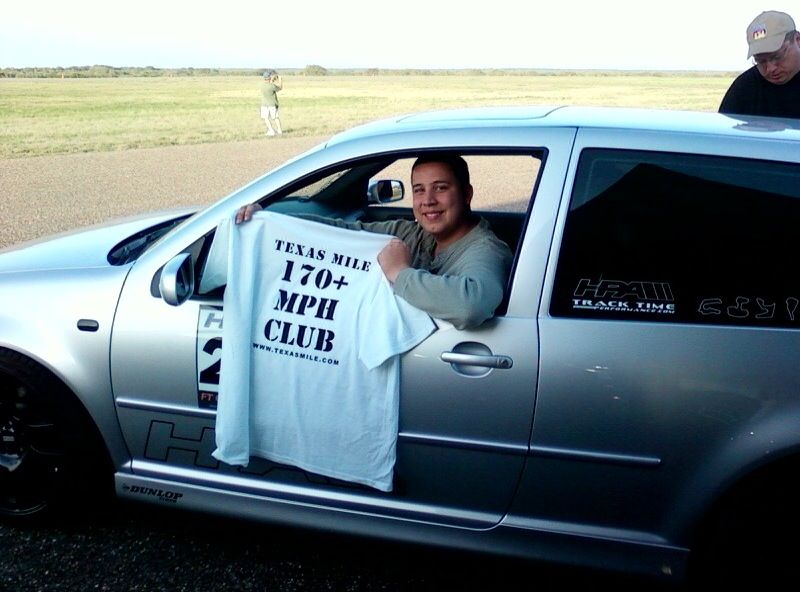 look to minute 1:14, the Spring 2010 running of the Texas Mile
YouTube - 2010 Texas Mile Compilation
This build has taken almost 6 years to get to this stage, but the end result was worth it.
Anyway, thanks for reading along if you made it this far.
I figured some of you may have found something in here of interest.
This car will be in our family for ever if I can manage it...
In closing... how she looks right now,,
One final one from the Texas Mile
Skelator AWIC DSG FT565 R32
Image uploading. Refresh page to view
Anyone notice the bumper ripples? I left mine along on purpose... it gives the car character I think...
And the HPA all wheel dyno at 17.5psi...
Image uploading. Refresh page to view