1976 Mercedes 300D on air.
When I bought this car a year ago, I just knew it had to be air ride. I began researching immediately and decided to do things a little differently. Of course most people do electrically actuated solenoids. This is fine if you're only running in the summer. I am daily driving this car all year round.
I decided to use manual valves. It just suits the character of the car. These will be in the cabin and almost impervious to the effects of water in the winter. In the console where they are located, there is plenty of heat, no chance of sticking solenoids when it gets cold.
The gauges are all mechanical as well. I have placed them in the absent center speaker location. The install is not 100% complete, they will rise out of the dash when needed.
My rear defrost never did work correctly, so I decided to surrender my rear window element to have the switch engage the air compressor.
Slam specialties RE5 bags in the front.. these are wonderful. No shock to be worried about, since it sits offside of the bag in the mercedes dual a arm setup. I crafted the brackets out of stainless steel and a few shock tower centering rings out of aluminum. No hacked shock towers for me.
UVAIR Aero Sports for the rear. They aren't installed yet.. just finishing up the brackets for them this week. Everything looks to be in order so far.
I have one 5 gallon tank, air dryer and a compressor of unknown size that a friend sold to me. It works just fine. I ran one large line up to the center console and split to smaller lines that go to the switches. No leaks! I have had the front bags running for over a month.. not even a 1psi drop over 4 days. The compressor has a leak at the head, so the tank is emptying overnight, but I'll have that fixed soon enough.
Hope I haven't missed anything.. on with the pics!
Day 1: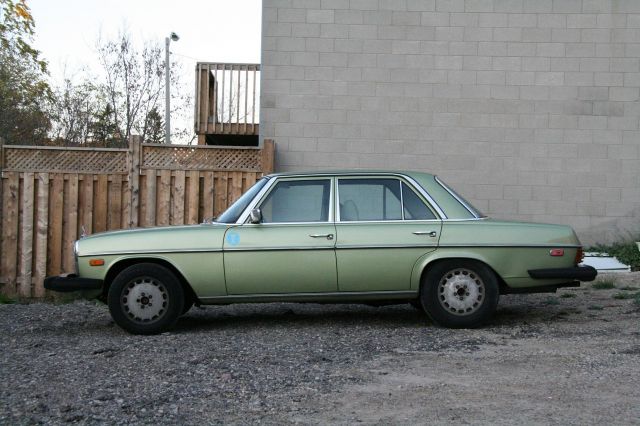 New paint with winter wheels: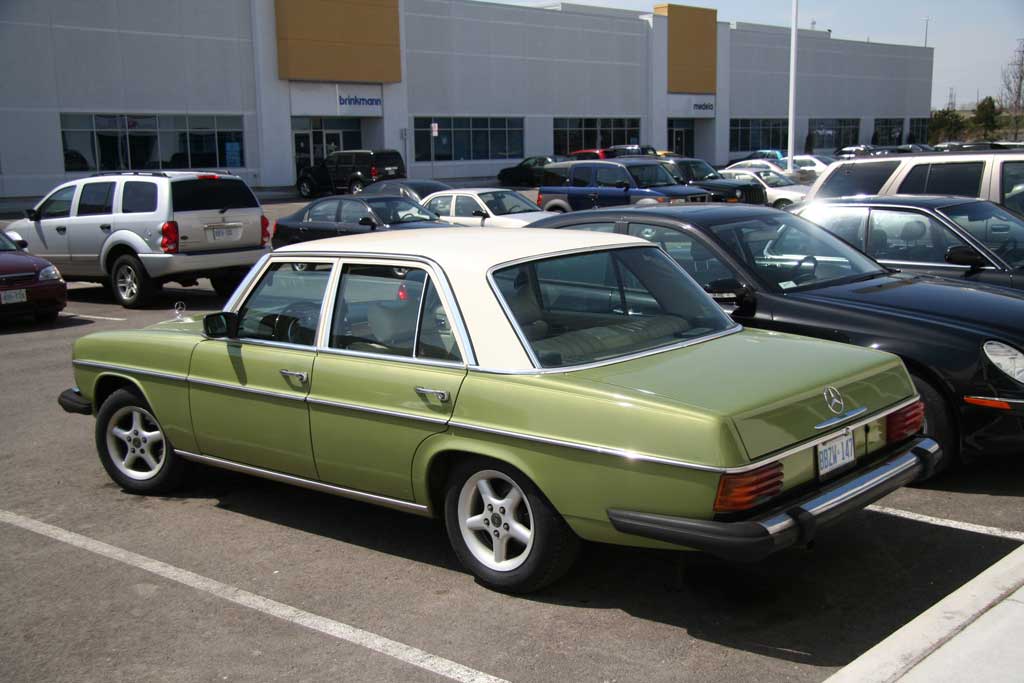 Wheels fitment: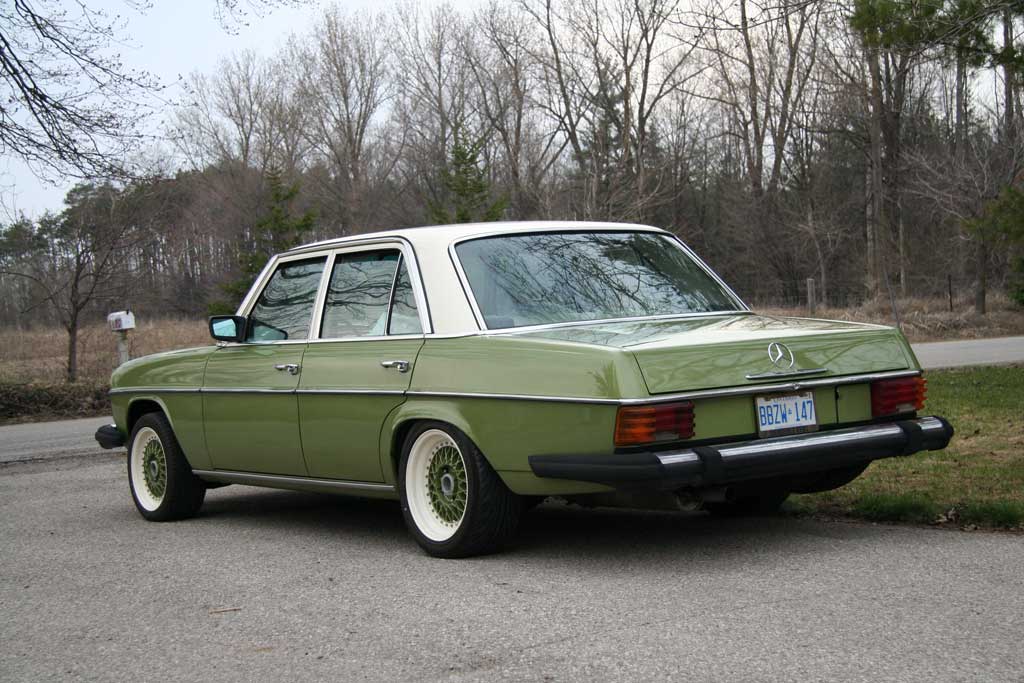 Roll fenders: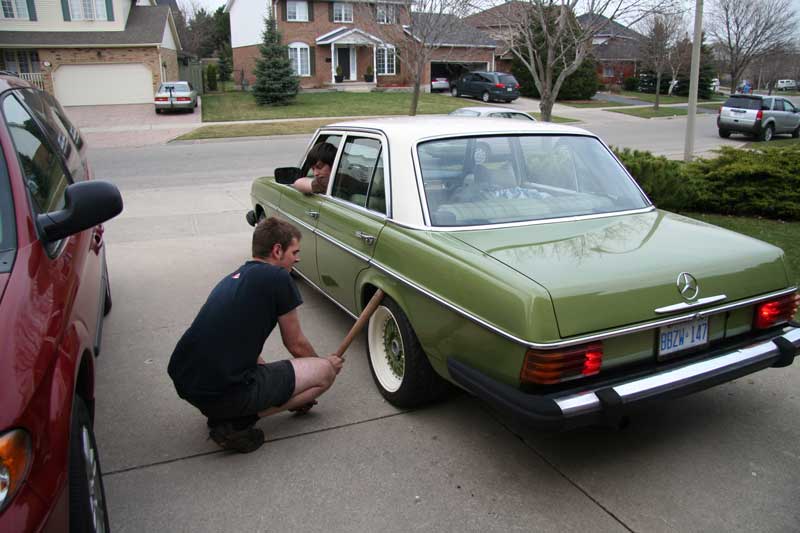 New bumpers:
Front bags in:
My first oil pan: