The Dude's "Backroad Burner" Build Thread
My R's progress.
I bought this car in July 2012. Took this snap the day I got her: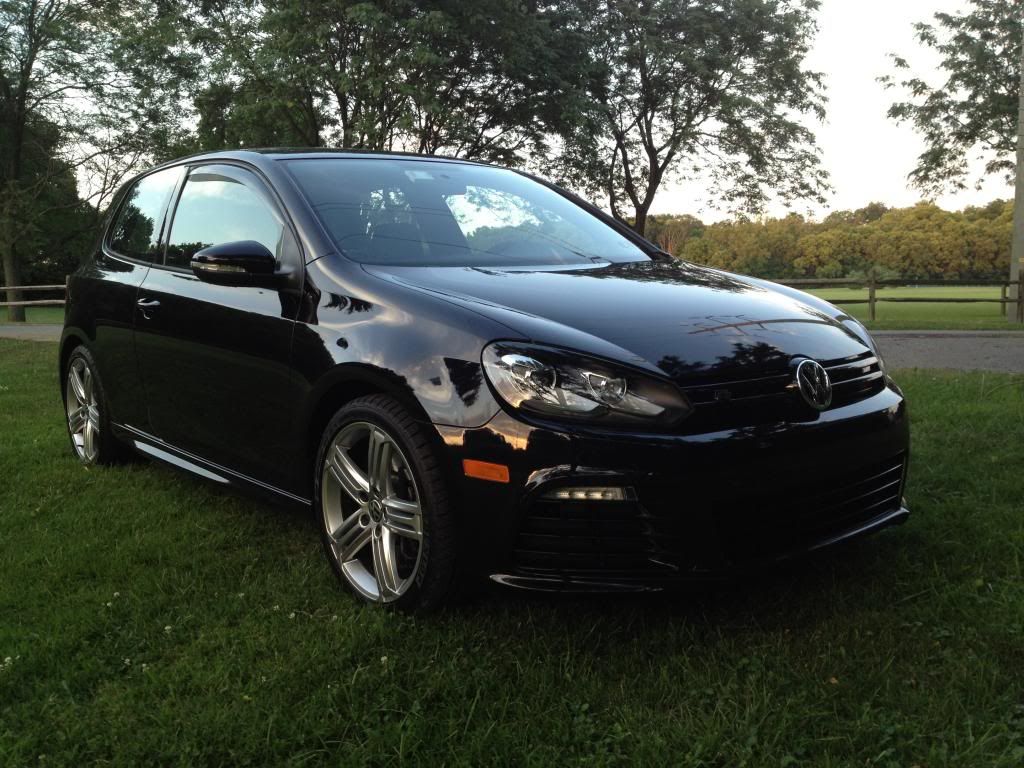 Now here is where my Golf R's money pit tuning story begins. You see, I've always been a dub guy but this is the first car I've decided to tune and it was a direct result of joining this site and reading Grambles' threads. His background in engineering, enthusiasm for modding cars, and excellent technical write-up's intrigued me enough and gave me just enough knowledge to be slightly dangerous
First, it was the Tune and Tails.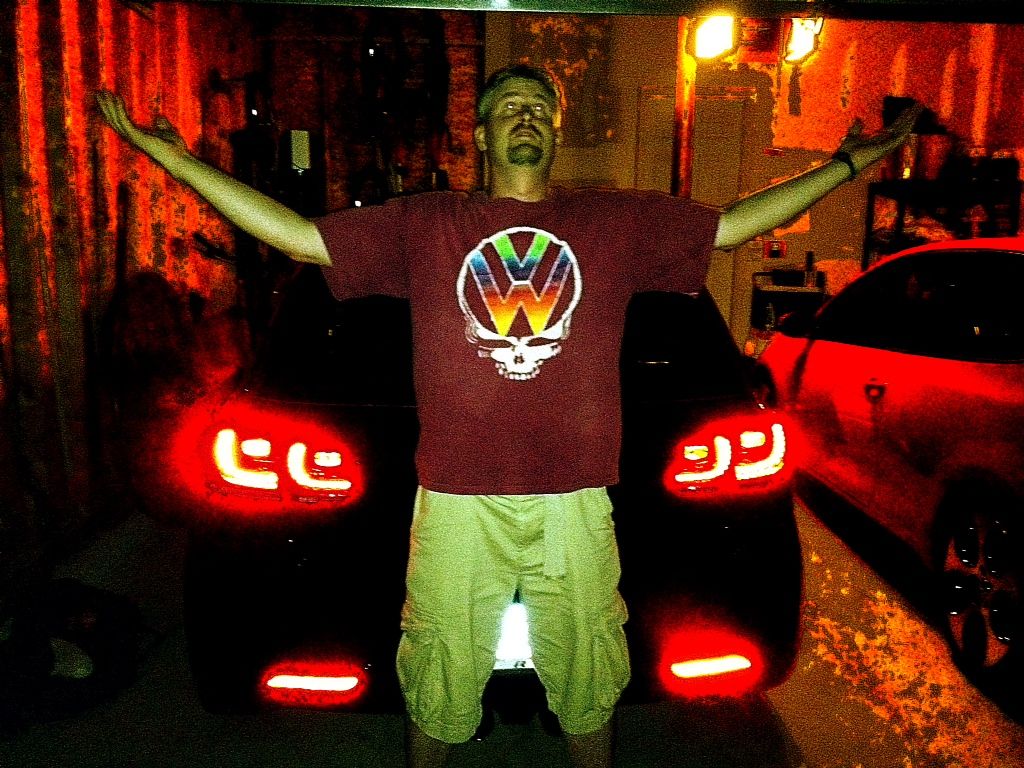 Man, I was so stoked that day. The OEM led tail purchase should have been the first sign that I would soon be dumping money into this car every few months.
Before I knew it, I put on the Neuspeed Rse12's, color-matched side markers, and window tint:
By the way, another nice thing about these little hatches is that you can just fold the seats down and you have plenty of room to fit a full APR RSC turboback exhaust and take a nice leisurely drive on over to APTuning to have it installed.
Or you could just fold one seat down and load up one pair of skis, one set of ski poles, one ski-boot bag, and still have room to tie someone up in your trunk.
Anyway, here is the engine bay as she sits (Sorry, crappy cell pic...I'll get a better one in soon):
APR Stage 2+ tuned ECU
Unitronic Intake
42DD Catch Can
APR HPFP
One extra soundaktor
APR RSC TBE
One of the main reasons I got this car was because I wanted just a little more confidence in the snow than the GTI. Don't get me wrong, the GTI can be a champ in the snow and the only time it ever failed me when I wanted to go skiing was when two feet accumulated and I don't think my R could have made it through that either. However, the R is just more planted and has great traction even with just all-seasons. I love this car in the snow, she just looks so good with a little white on her
I know that's kind of a tl;dr picture story so here is the full list of my mods:
Performance/Engine:
APR Stage 2+ Tune
Unitronic Intake
APR Intercooler
APR HPFP
APR RSC TBE
Neuspeed Turbo charge/discharge pipes
GFB DV+
42DD Catch Can
R8 Coil packs/iridium plugs
BFI Stage 1 Engine/Transmission Mounts
USP Spulen Dogbone Insert
BSH Pendulum Mount
ESC Defeat + other vag-com tweaks
​
Interior/Cosmetic
Polo WRC Alcantara Steering Wheel
New South Performance blue boost guage
OEM LED Tails
CM Side-markers
BFI Heavy shift knob
OEM Rain Guards
DeAutokey Interior lights w/ blue footwells
Apex USB port
R seat-handle inserts
Llumar 30% Tint all around
3M Clear Bra
remove sun visor warning stickers
Transmission/Shifting
RSR clutch from HSTuning
Spulen Short Shifter
42DD end-link bushings
Tyrolsport SSBB
Haldex upgrade (planned... Someday!)
Suspension/Chassis
-
Koni FSD
VWR Springs
034 Strut Mounts
Tyrolsport Deadset Subframe Collars
VWR F&R Sways
Whiteline Endlinks
Wheels/Tires
Winter set-up: 18" OEM Talledega's with Continental DWS
Summer set-up: Neuspeed Rse12's Hyperblack w/ Michilin PSS
Brakes
ECS Drilled Slotted Rotors
Carbotech 1521 pads
Thanks for looking and have a blessed day