Discussion Starter
·
#1
·
Long time dreamer/lurker finally taking the plunge.
You've all seen this before, so I'll skip the long intro about me. I'm boring anyway. I hope I can stay up on this.
'81 Rabbit Truck. It's rather krusty. Had 89k on the odometer when I picked it up. The p.o. said it had a blown head gasket and it sure did. The block is covered in grime. He also said there was some rust and I expected some, but it's worse than I thought. Am I crazy for taking this on? Guess time will tell.
On to the pictures.
The truck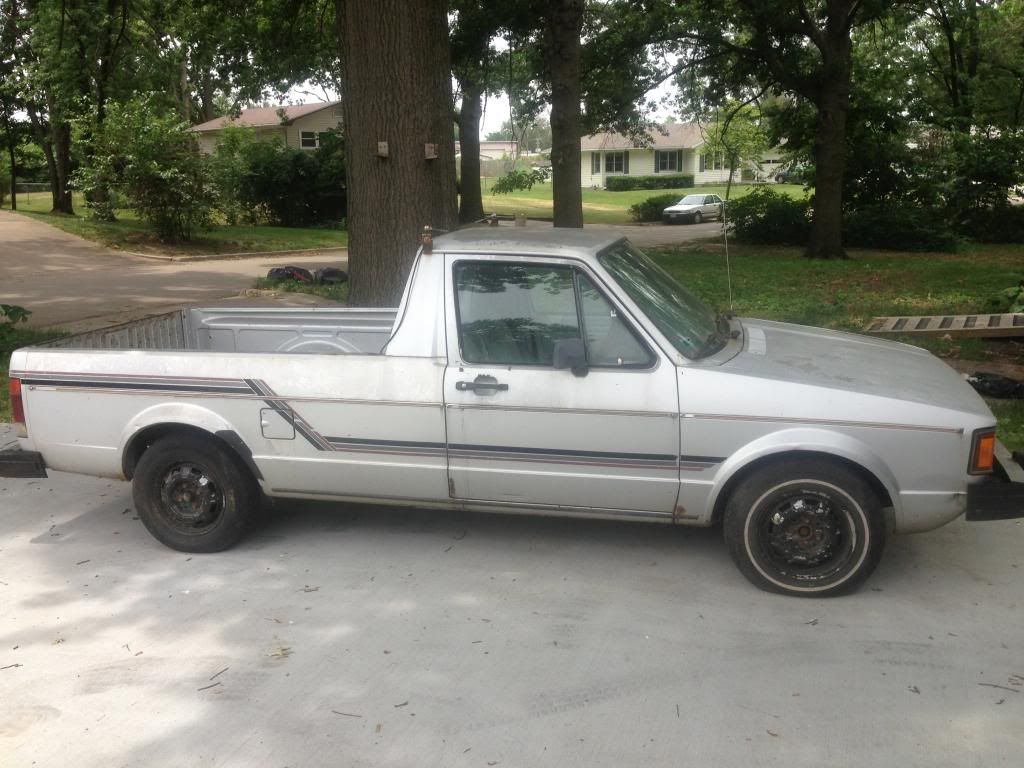 Started the tear down
Starting to see the rust....
Got it in my tiny garage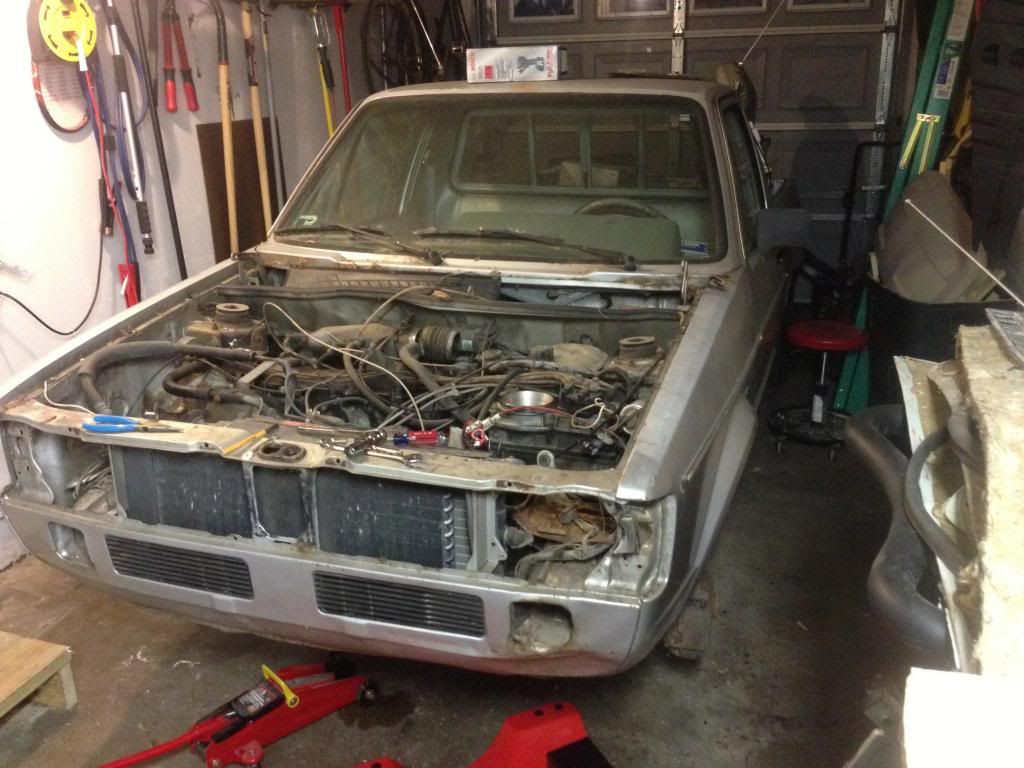 More tear down and starting to see some bad structural rust...
[/URL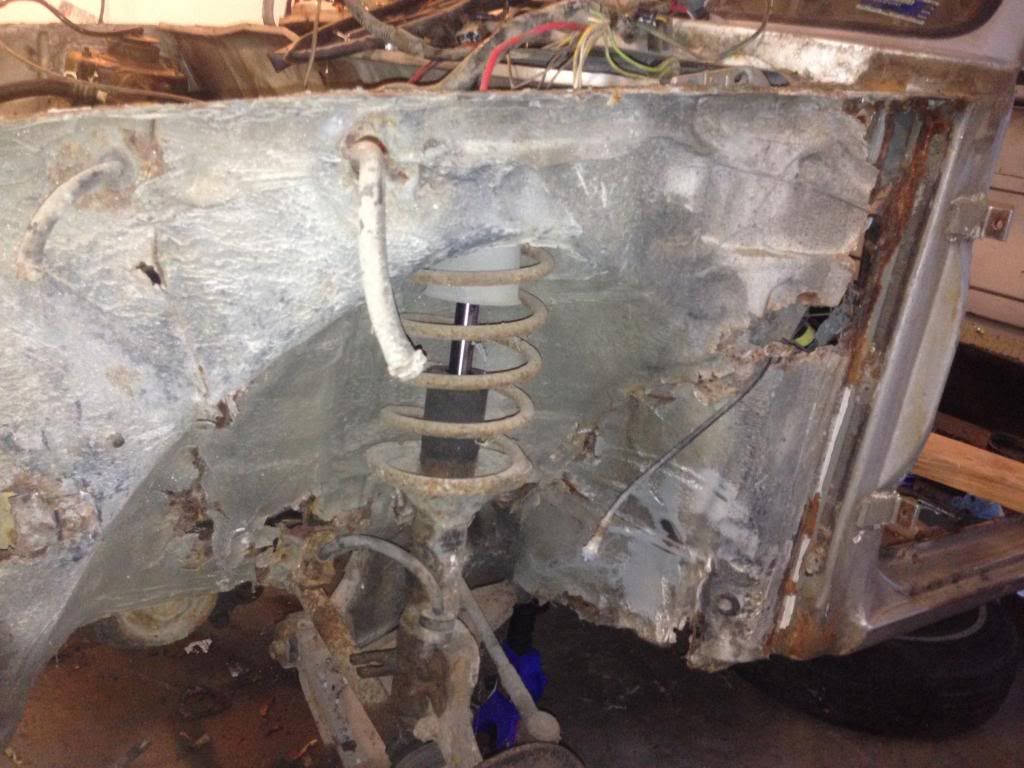 Sorry its blurry... but it is what I didn't want to see... LOTS of patching... :facepalm:
and the inside...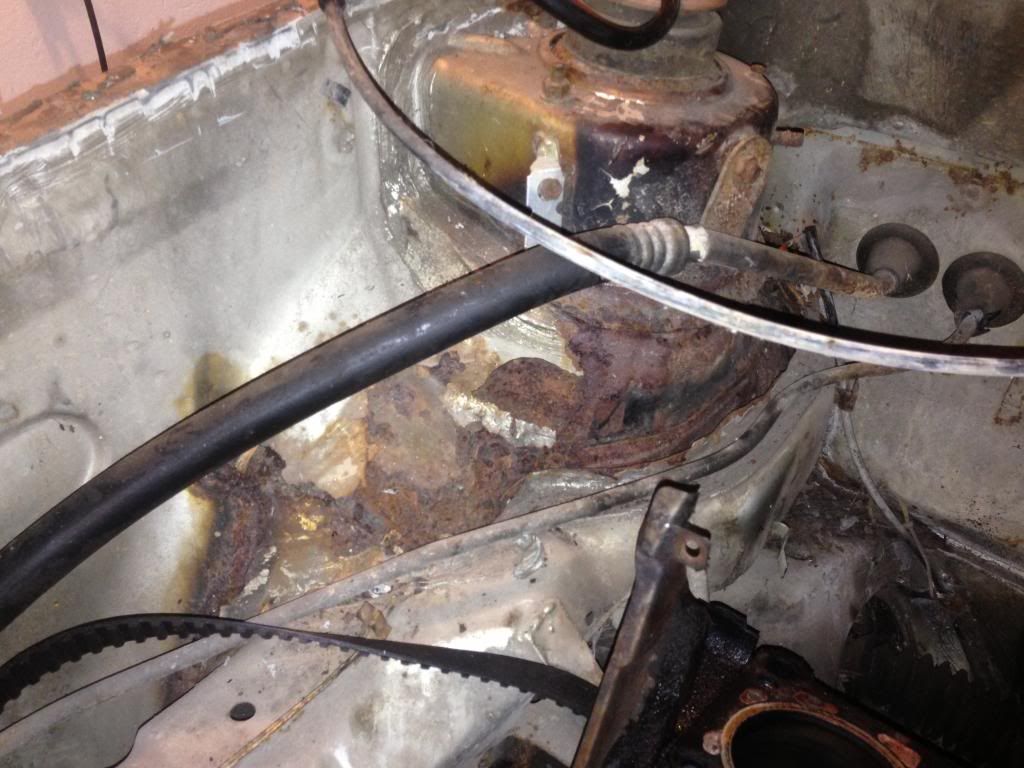 Got the drive train out. Just a touch of dirt...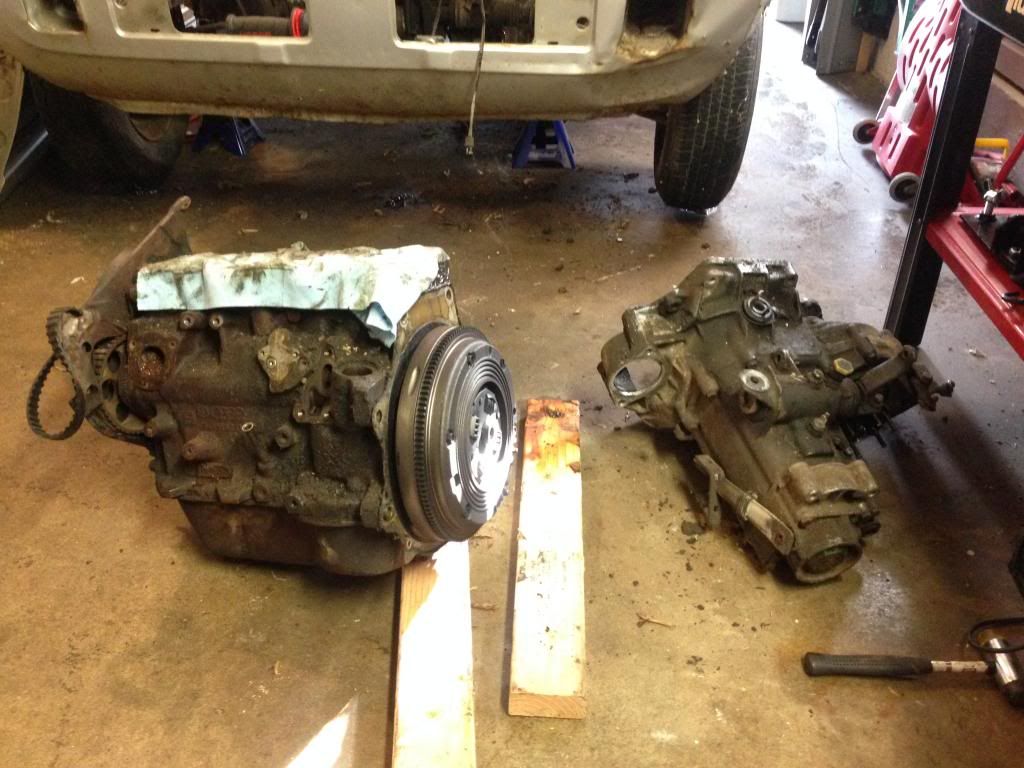 Insides...
Then I
had
to pick up another truck. Was a diesel, but the p.o. said the belt snapped and the head was toast. He picked up a gas cabby and swapped the motor, some interior bits, and three cabby wheels. He lost one in a field... Its a good motor. Just too bad he didn't get another diesel lump. It has a lot less rust in the key spots.
And it came with this:thumbup: