Discussion Starter
·
#1
·
I'm pretty new to the A4 B5 forum here on Vortex, even if i have owned this car for the last 3 year - I posted 1 picture in another thread, an someone wanted to see more, so here goes!
You will probably find my written language pretty bad - but im from Denmark so bare with me
Hope you like the car - if not i will have to take on the flamesuit, but please leave a comment http://****************.com/smile/emthup.gif
Here it is - together with my other car, an 1983 VW Golf LX
This is how it looked when i took it home - pretty boring - the mirrors are dark blue because original mirrors an some 18 inch wheels had been stolen while standing at the dealer: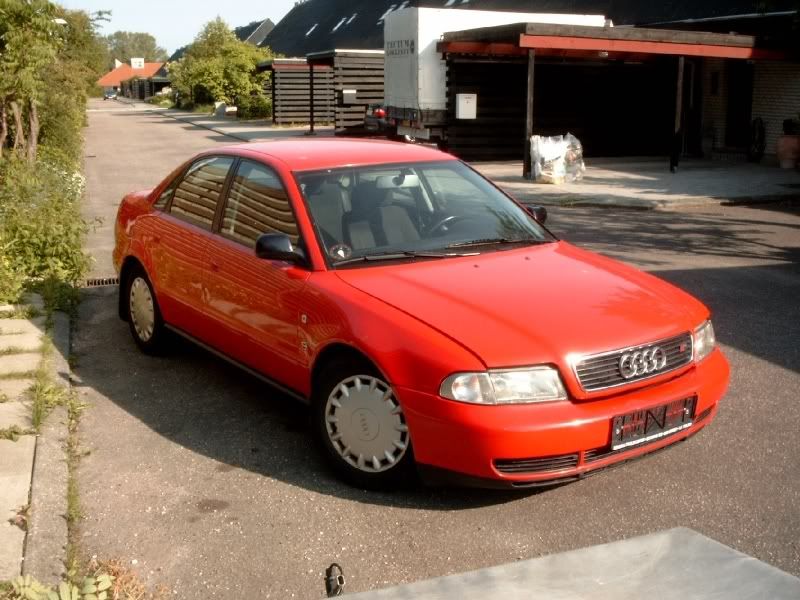 The interior was original but pretty nice, only the shiftknob was really worn. Later changed that to something from a Passat 3BG that was modded to fit.
Really fast after i bought these RH ZW1 8x17" wheels - wanted that model an they came at a good price used but in good condition:
Some month later this happend - came to close to another car with a towhook on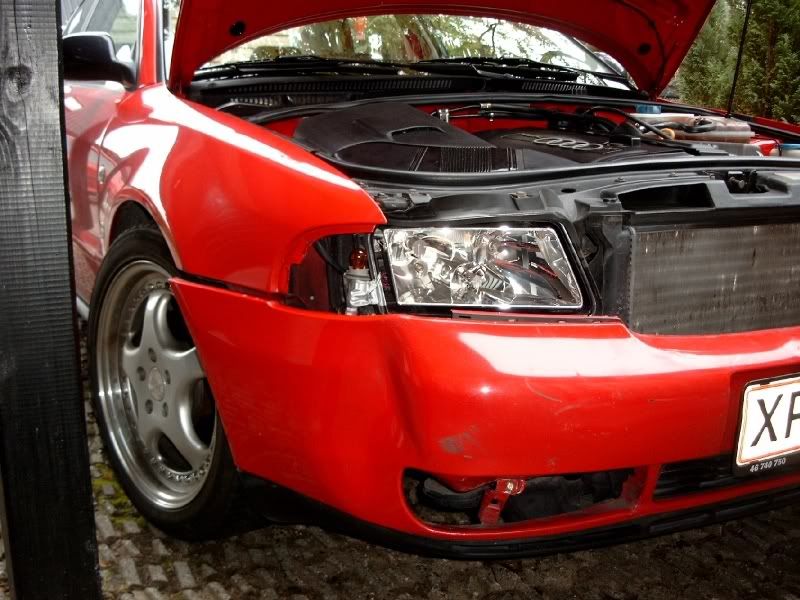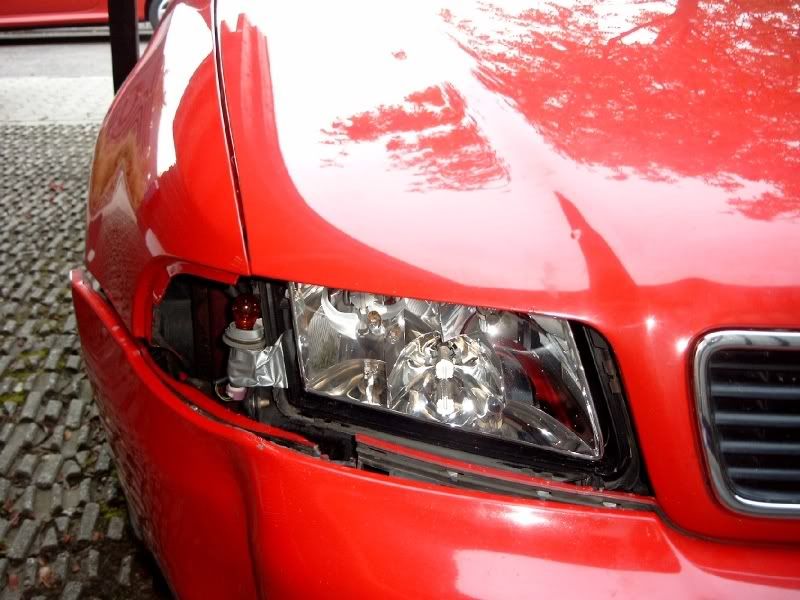 My insurance paid the repair - I work at a VW/Audi dealership, therefore the insurance money was used on original S4 parts. Bumper, bumperbrackets, fibrefront setup, radiator, fan, headlight, frontfenders was changed with new parts. The hood was straightened an the parts where painted... Actually not that bad to smash the car
After that i have only done detail work on the car basically ...
But this is how the car looks now: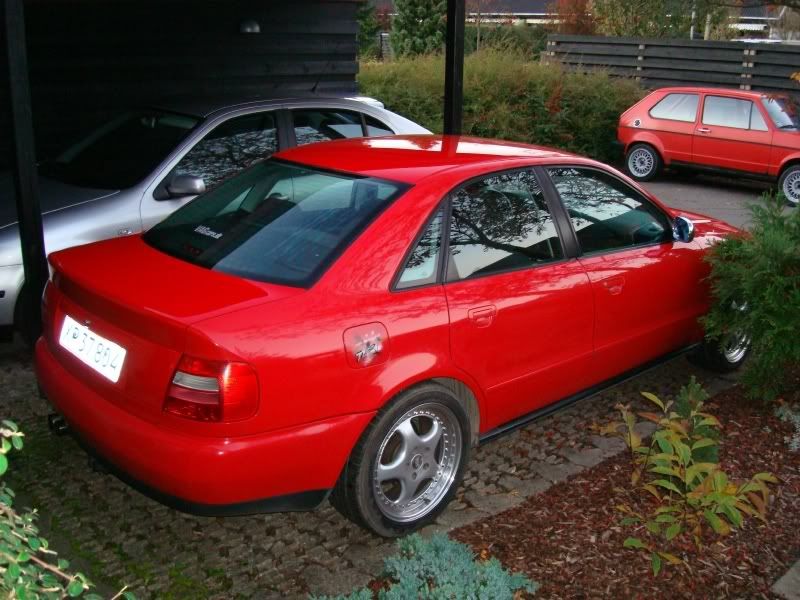 VW/Audi meeting in Schafflund Germany this summer: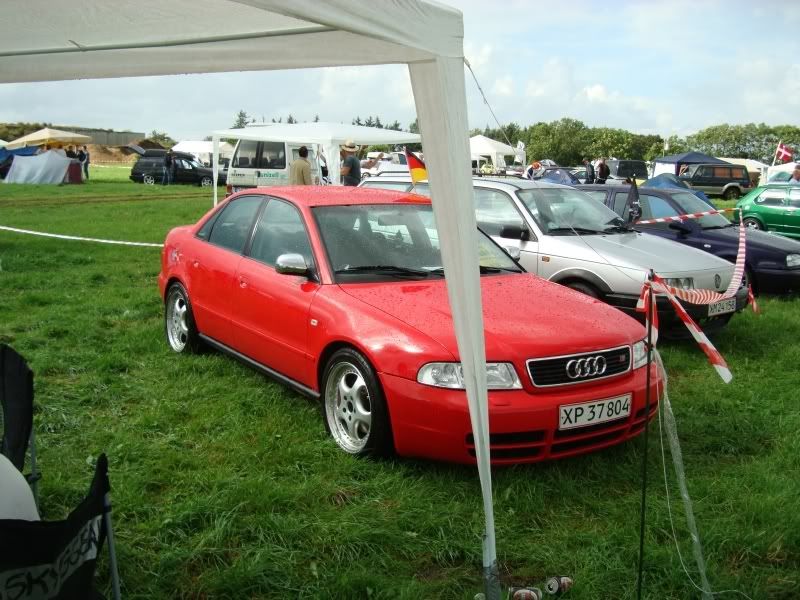 One of my small mods that i really like - The turnsignal bulps are from a Volkswagen Lupo 3L. They give the "blue" mirror effect in the headlight, even if the light up orange as the stock ones: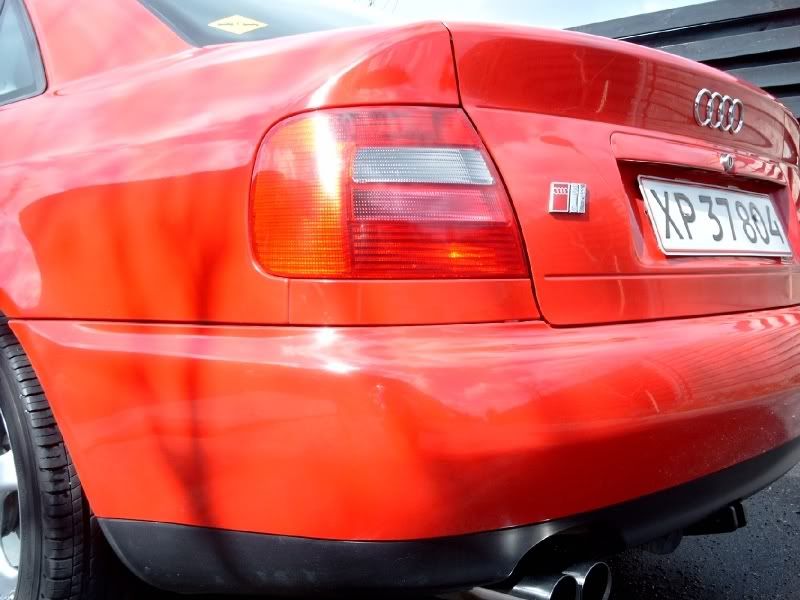 The plastic cover in the right side of the enginebay is originally made for a Passat 3B VR5. The top of the manifold is polished but it is hard to see here:
Modified by Enur at 5:27 PM 11-23-2007