How do you organize your toolbox?
So far the best options I've seen are Tool Grid and VIM magrails.
Matco seems to resell Tool Grid at a higher price.
VIM magrails seem more universal because they can be lifted, moved around, and have pins to hold sockets.
I've seen people space the pins to hold wrenches, extensions, etc. but IDK how well that works or if it's the best way of doing it.
I'm not sure which is more cost effective, because for Tool Grid you then have to buy different holder bits. Like pins for sockets, and cups that can hold more stuff like even ratchets.
Any time I close a drawer my ratchets just go flying all over the place and lose their original spot, turning organization into a mess again quickly.
Another way for things like that though might be a strong neodymium magnet strip. Laid accross the center, ratchets can drop right on it and stay put during drawer closing/opening.
The magrails can also mount sideways or upside down underneath a toolbox lid, like if you have a tool cart with a lid that stays open using gas struts. If you're worried about gas struts, there's tools that clamp/lock them in an upright position.
No reason both (magrails + tool grid) can't be used together at the same time
I don't know how the Tool Grid socket bits hold. They might require a twist off (seems like added waste of time)
vs. VIM being magnetic, you just pull the tool right off it, then place it back on.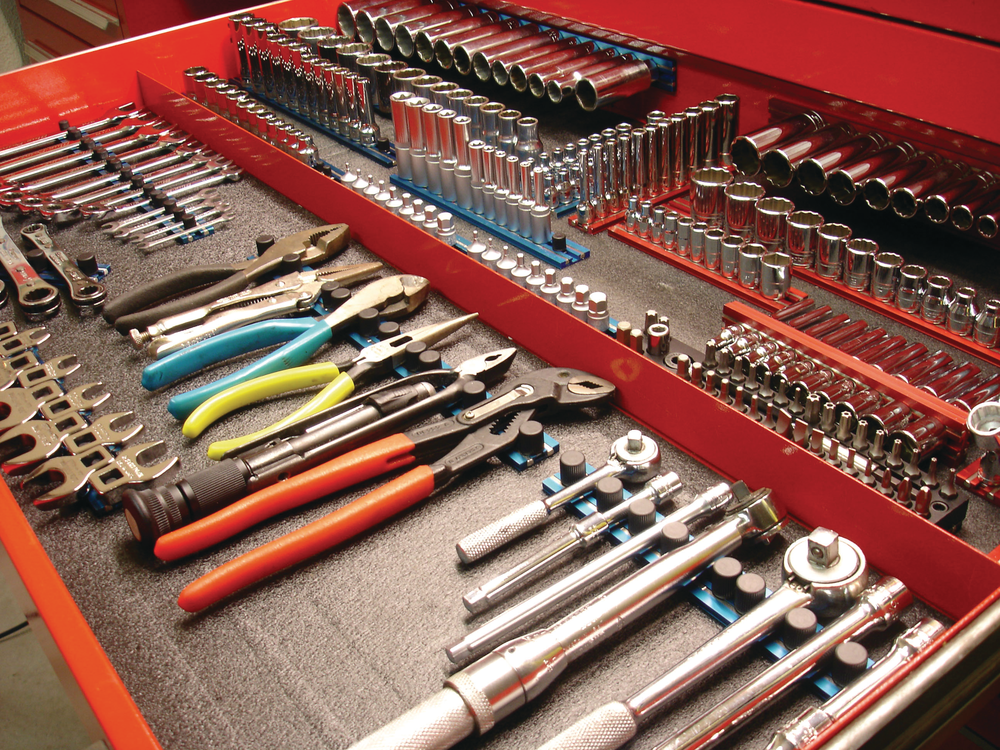 Another one is foam, whether buying pre-made or cutting your own. I hear foam floor tiles (like what you might put on a home garage floor or home gym) work well for this.
Sonic Tool kits (expensive) come with them.
use of space seems like a big factor given the more tools you have the better. And those center Tool Grid 1/4 bit holders seem to take up a lot of room...
Foam doesn't seem good because if you buy a new ratchet, it won't fit