With cars nowadays getting faster and faster, you not only need to keep things cool, you gotta keep things CONTROLLED.
Today's automotives run anything from small turbos to HUGE turbos and with the rise in gas prices, running high octane and springing the cash for some really good tires can go a long way.
Now we have a way to have your cake and eat it too!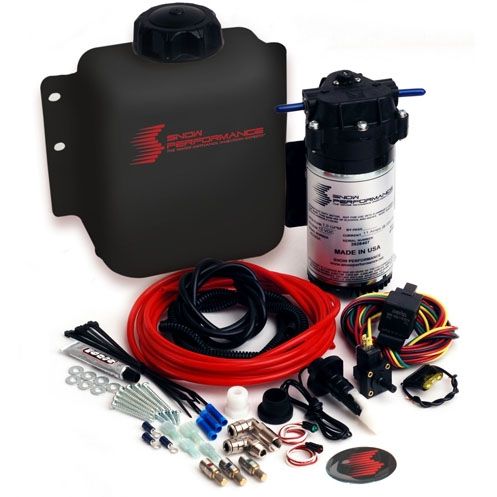 By combining the Snow Water Meth Stage 1 kit and Cortex Electronic Boost controller, you can lean out that gas some and control that traction-less beast with boost by gear!
A Pump Driver module is supplied along with a Tuner's Pressure Gauge to round out the deal. Two nozzles are supplied with the necessary hardware to use one or the other. Best value is typically derived from a dual nozzle arrangement. Or, for a high-horsepower application, go with direct port (plus one big nozzle right after the intercooler). -maximum air cooling plus perfect octane distribution!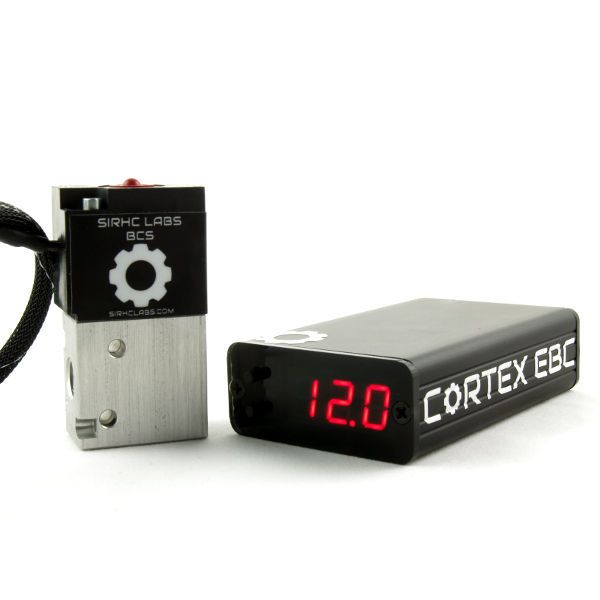 When you step into the aftermarket turbo world, boost control is PARAMOUNT. The Cortex EBC offers unparalleled boost control in an affordable package. It has the ability to take inputs from:
Vehicle Speed
Engine RPM
Throttle Position
With those inputs it can calculate what gear you are into quickly and effortlessly. The controller can be paired with a 3port or 4port solenoid which if you opt for the later, you will have much greater control and range of boost with even the lightest of springs. Want to run 3psi in 1st gear, psi in 2nd, and 20psi in the rest? NO PROBLEM!
Save your tire tread for the twisties, curves of your favorite road course!
Boost control is programmed with your computer and quickly loaded to your boost controller with the supplied USB Cable.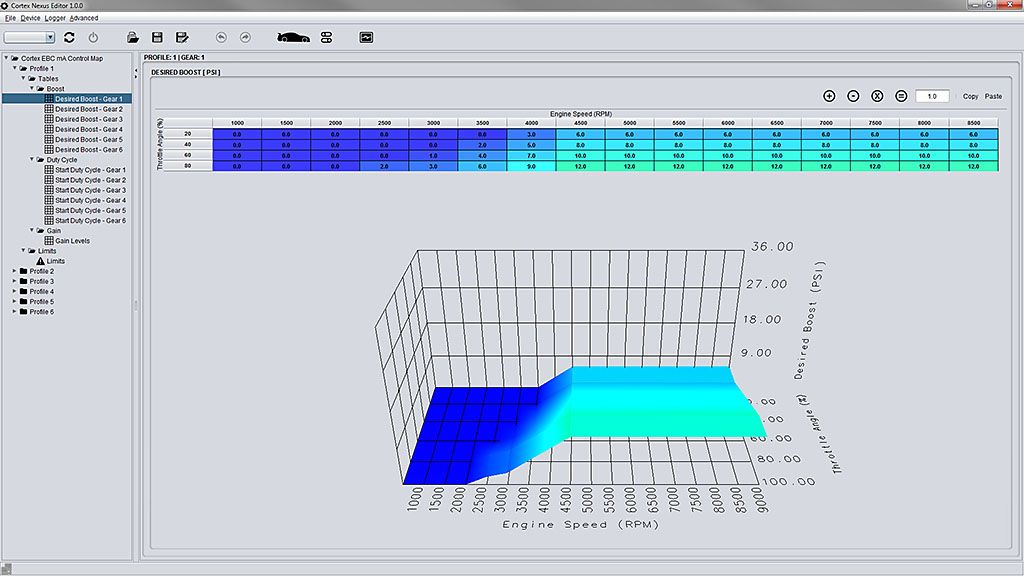 It also has two Output wires...
Have aux systems to control? Nitrous? Intercooler misters? Maybe that Water/Meth kit we mentioned earlier? Set water/meth function based on boost pressure, gear position, engine speed, and also throttle position. More than a simple on/off function, this controller offers FULL progressive control of the pump duty cycle so you hit max pressure/volume when and where you need it most!
GET YOURS TODAY!
ORDER HERE!!
*Already have a w/m kit, inquire about purchasing the Cortex EBC Separate!*