84 Golf Mtdi, 86 Golf 2.0L, 88 Fox Diesel Wagon, 08 Rabbit GTI
Without a massive backstory, I have wanted a Fox wagon for many moons, and finally picked one up with my gf last week! My rabbit is a great car, but aesthetically, it is a huge project. The Fox is gorgeous as it stands, and is ready to drive as a DD...
...or so I thought. We all know how it goes. There is a LOT too look for when buying an old car, but even when you know what to look for, it takes time for some things to rear their heads.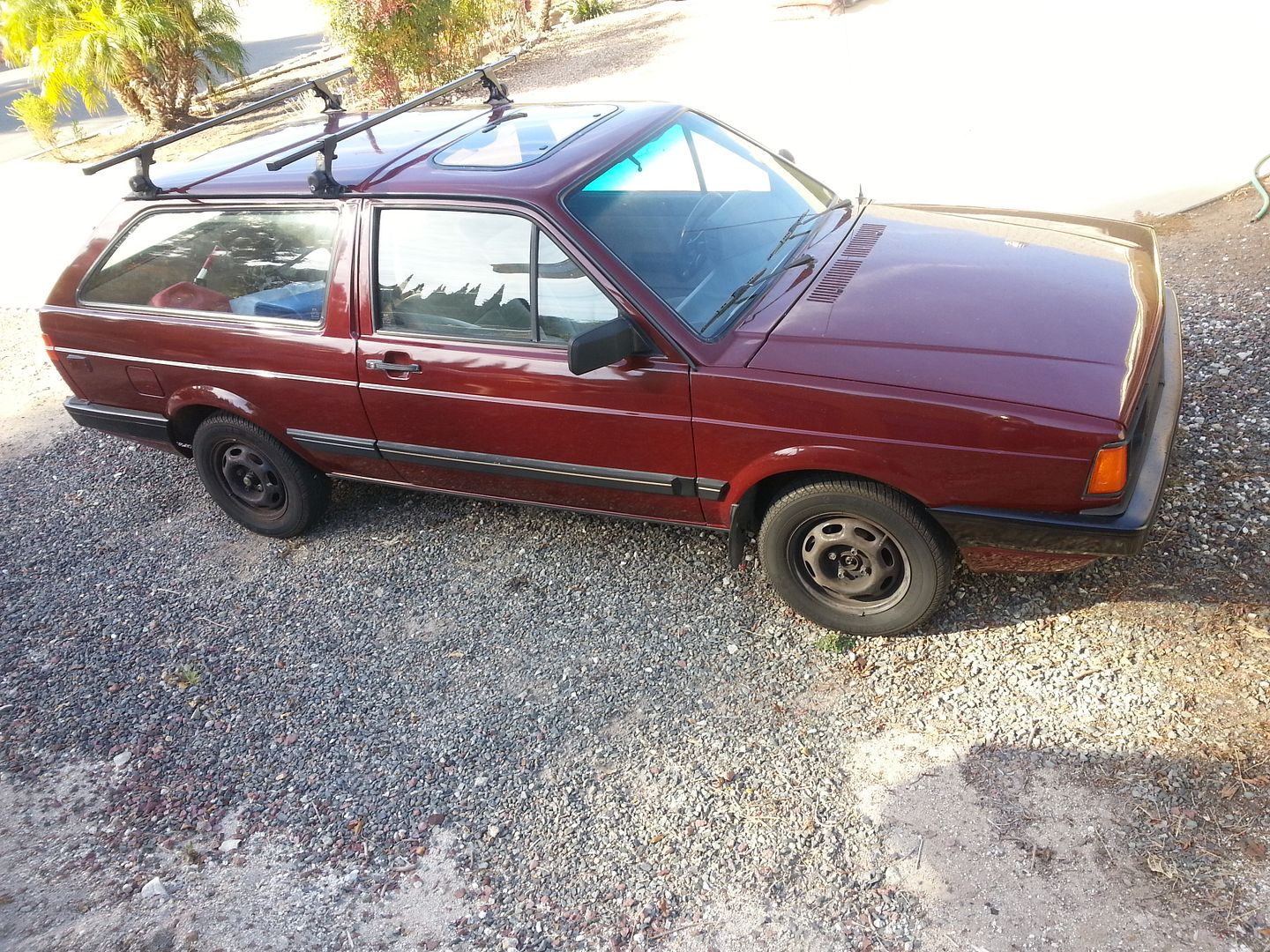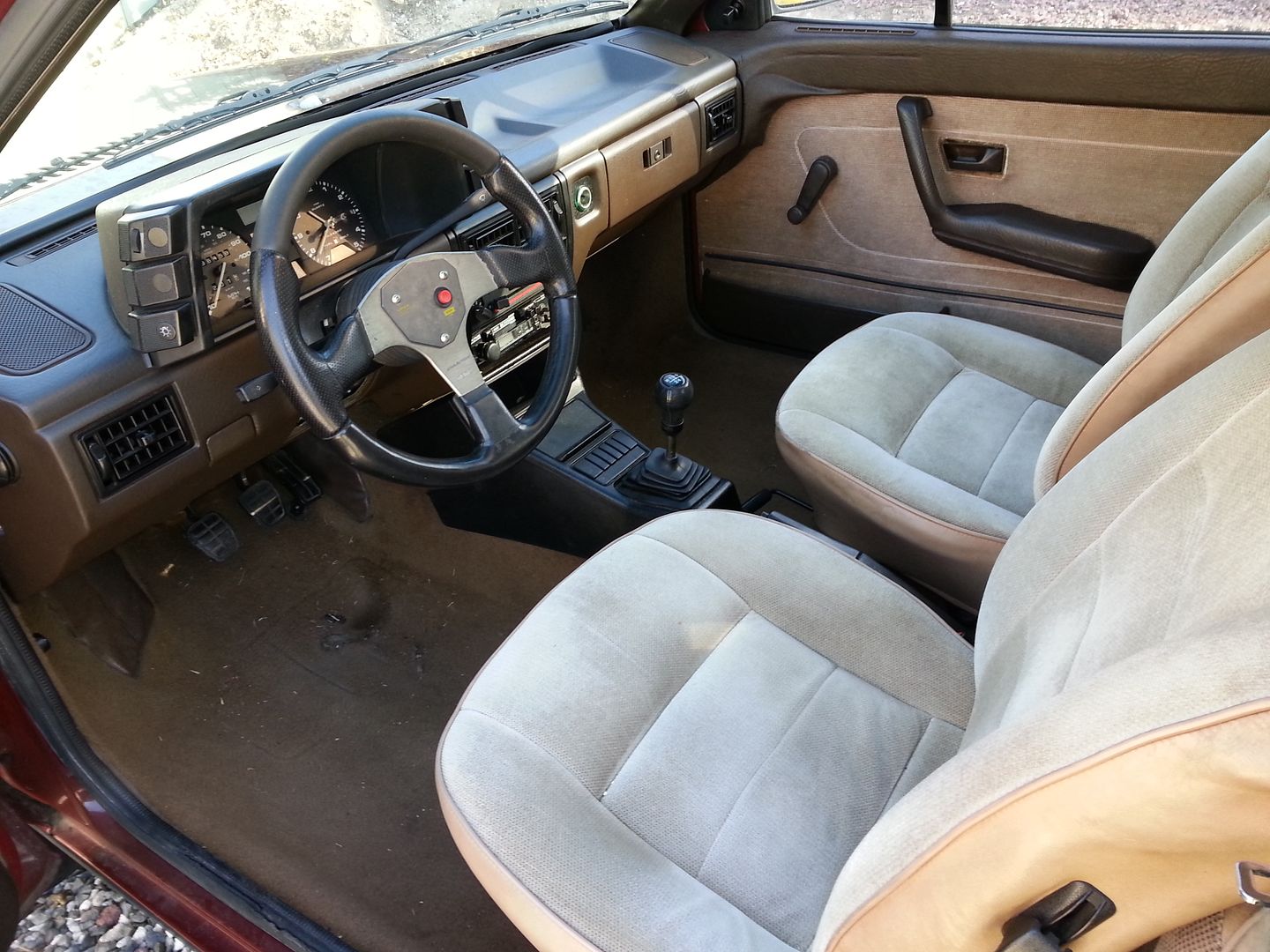 It had a few hundred miles to be driven home, but it ran and drove great. 96k on the clock, and the engine isn't tired in the least bit. I put the MOMO shift knob and wheel in it when I got home, but the interior is all stock and pretty clean. The vinyl atop the doors is starting to come loose, so I will have to reglue it soon. Centeter console and shift boot have some cracks, but not bad.
The paint has been resprayed at some point, but it was hard to tell. It was done well! I think they had the windows out and everything. There is one little ding in the drivers door that should pop out, and a few scuffs that were hit with touch up paint. All in all, it looks newer than many cars 20 years younger. Not sure how I feel about the moonroof being cut in, but again, it was well done. I also tinted the cracked tail lights when got it back to the garage, and really love the way it looks with this color in particular. I am particularly pleased to do away with the orange. The reverse lights didn't work, but I will be wiring in an aftermarket LED unit for better visibility.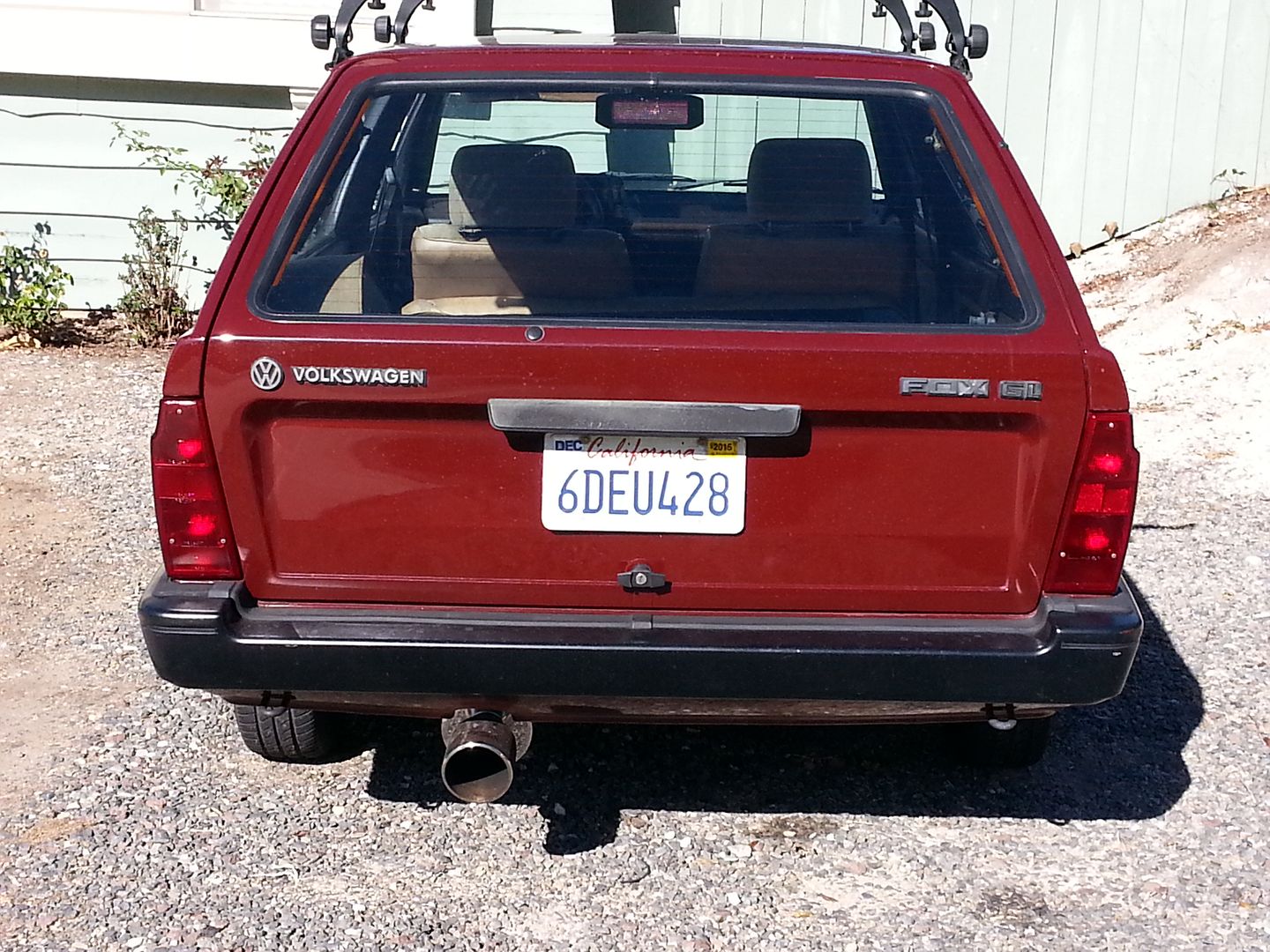 Shocks and struts are new, and it feels comfortable. Not race suspension like the rabbit, but appropriate for DD'ing and cruising. Still, I need more wheel and rubber. Probably doing bottlecaps just like the rabbit.
Engine is also stock. I know the 8v engine well, but have more experience with CIS basic and CIS lambda. My CIS-e knowledge is mostly with Mercedes, so it will be nice getting intimate with it in a VW application. When we showed up to pick up the car, I already had my K&N in hand. I ripped out the intake heat exchanger and tossed in the filter before I even hit the road haha.
The previous owner already replaced fuel pump (pumps?), and had the tank cleaned out, so I hope not to have any fuel issues any time soon. The catback exhaust was replaced, but it is pretty ricey. I changed the pre-cat gasket as soon as I got home, and now the exhaust note is unbearable to my taste.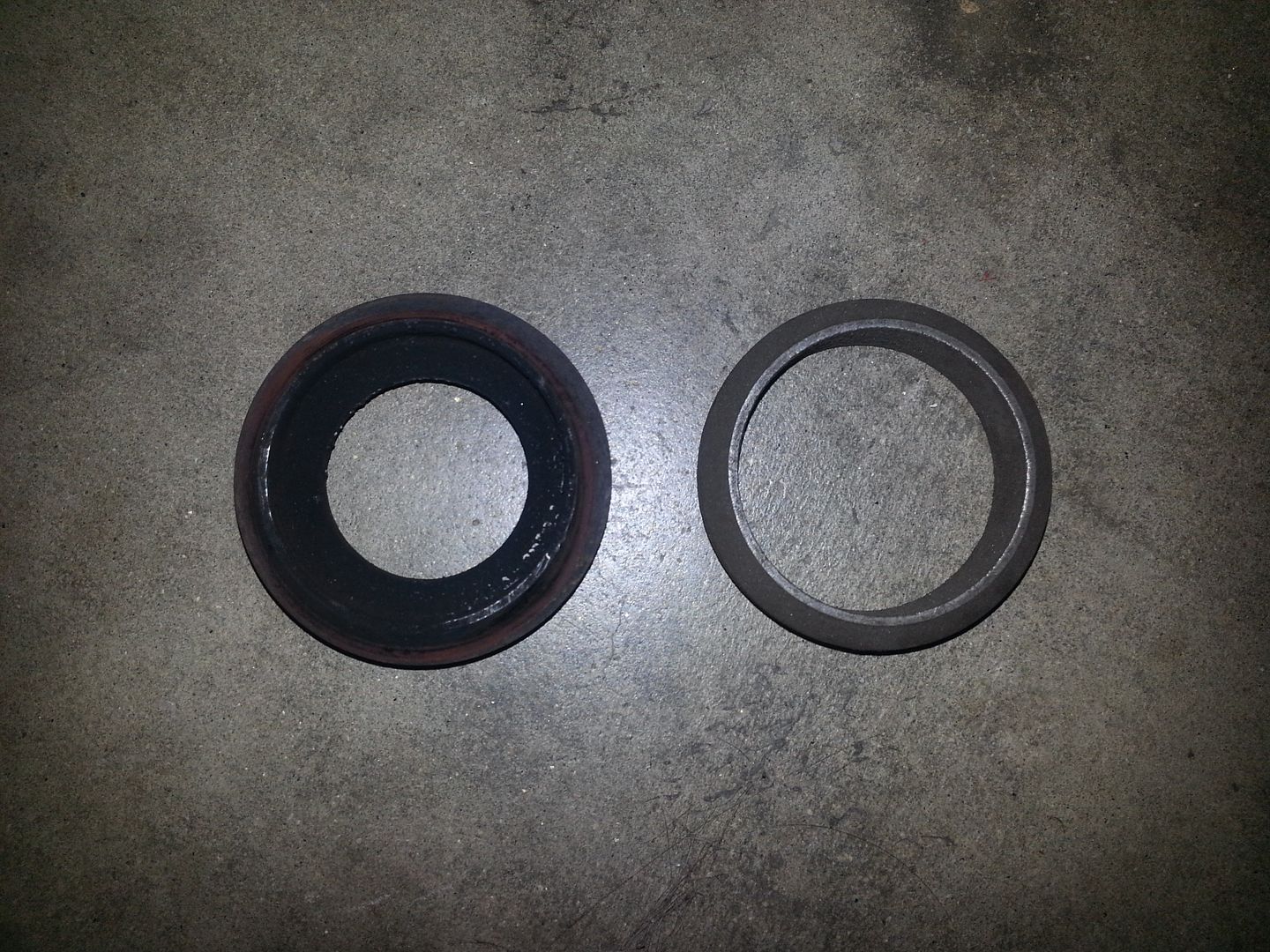 It bumped new exhaust up to the top of the list for me. I hope to get it to my good friend Ed Hanson soon, so he can work his magic as he has for every car I have ever owned. It will likely see 2 1/4 and a magnaflow like the rabbit. Rare as they seem to be, he will probably be building my a dual downpipe later on. This will likely be after the engine swap. Gotta make sure I have everything at the right height, with the tallblock and all...
Swap? Tallblock? Yup. Ducks are in a row. My plan is to have an engine on a stand, ready to drop by the time it needs a clutch.
Gameplan:
Early ABA block
Ported 40/33 hydro head with 7mm stems
276 cam
Big intake mani an TB
Dual outlet exhaust
120amp VR6 alt on a serpentine setup
Not really concerned about making big big power, but this should be more than enough to make this wagon scoot. The torque will be perfect for the weight and size, and should make more sense of the gear ratio, making the 4 speed seem more natural. Not going to stress about doing a 5 speed swap either, but the tranny is my biggest worry about the chasis. I love the 020 transmissions, they broad range of gears, and the vast availability of parts. I know the 020 very well, but I know nothing about these longitudinal units :/