Discussion Starter
·
#1
·
hello all...here you go, all of mine broke the same way so i figure most of yours did too...
first you want to take off the door panel. first i removing the speaker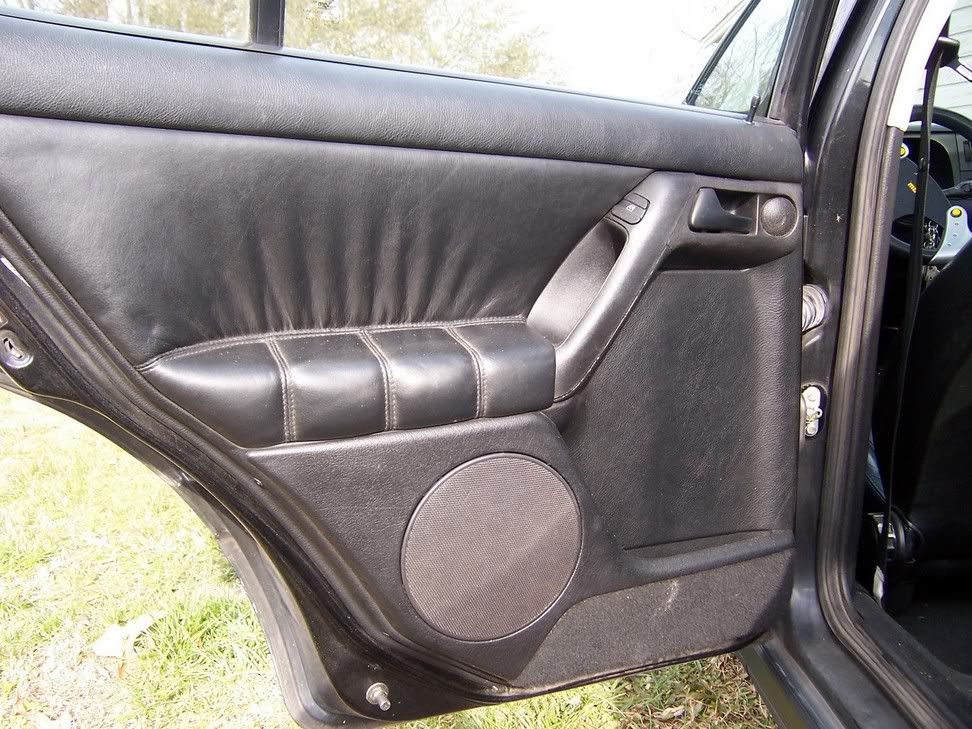 and then unsrewing the door lock pin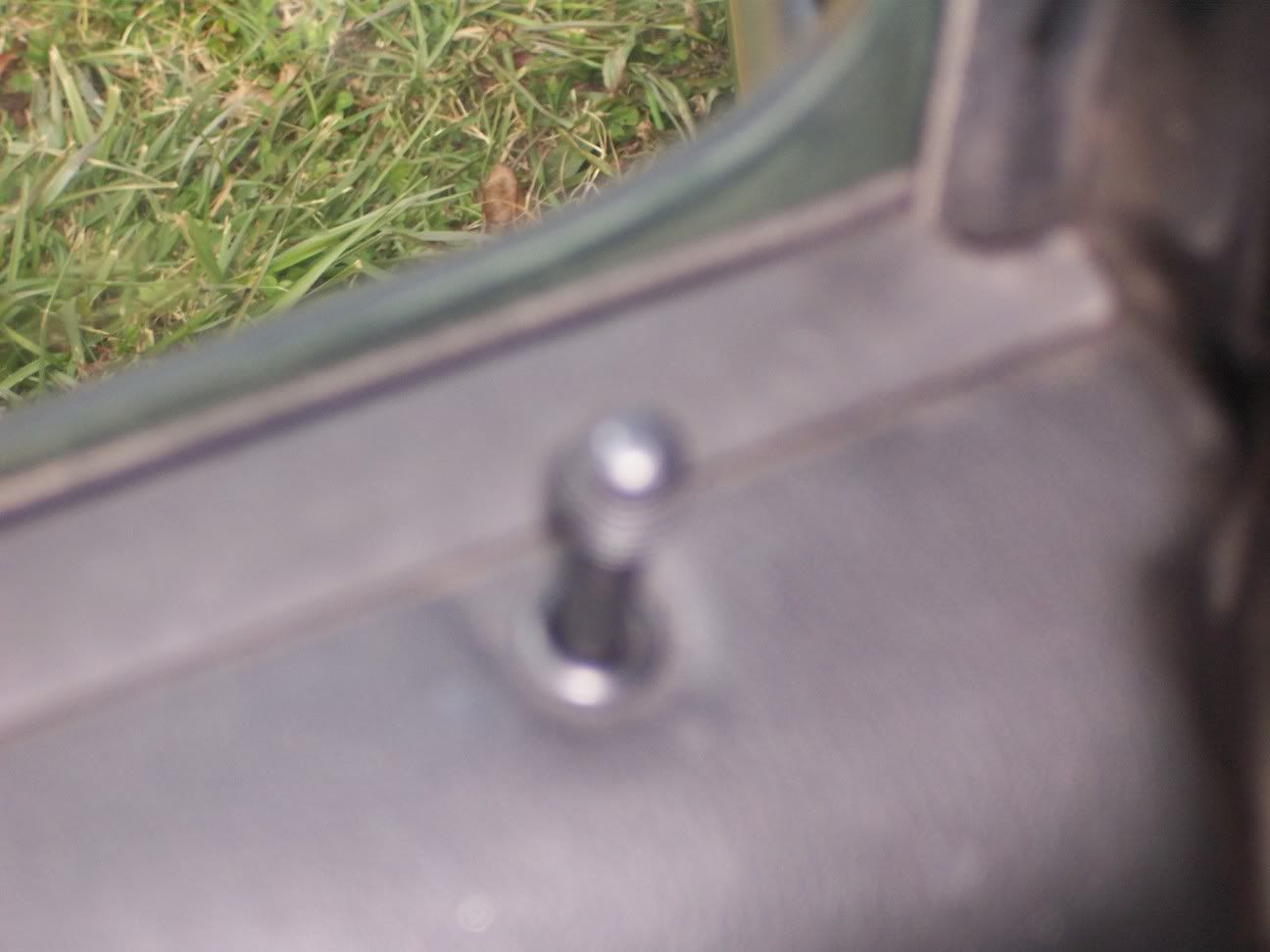 and then you unscrew all of the torx screws on the sides and bottom of the door. and then you pry off the top half of the handle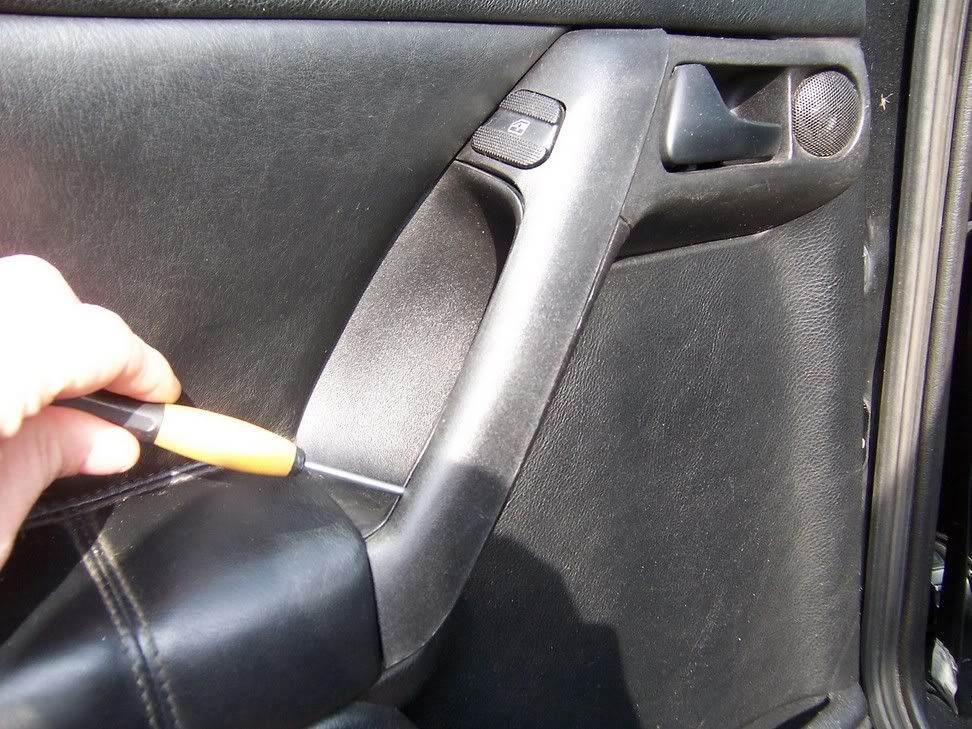 so that you can get to the two screw holding the door panel to the door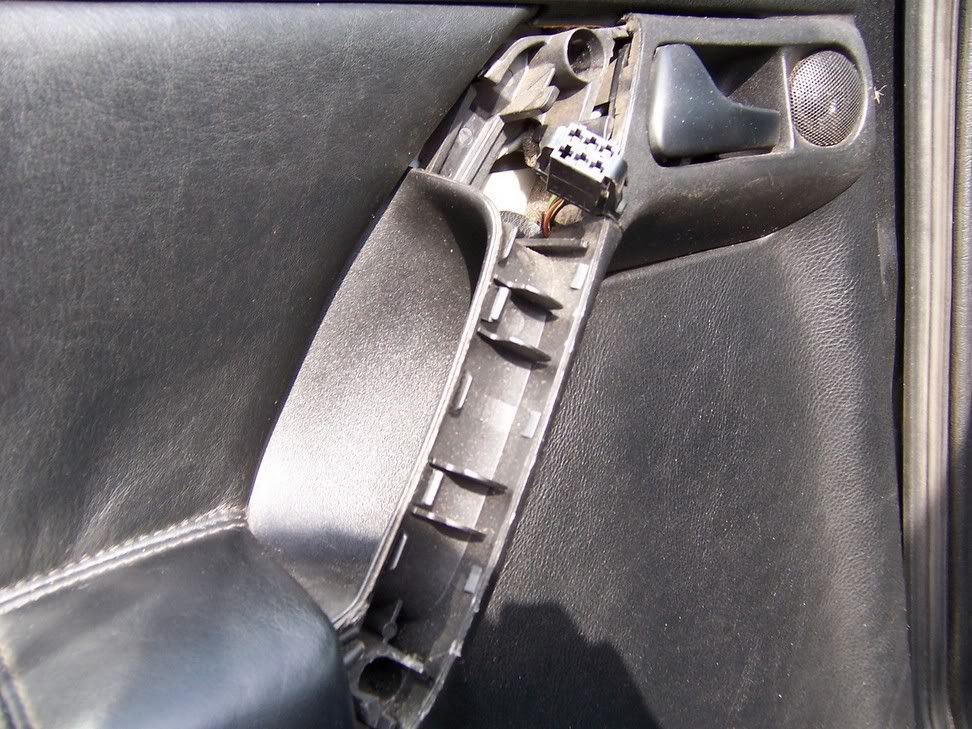 after everythings unscrewed take off the panel being careful not to snap the door pull. and you should have this.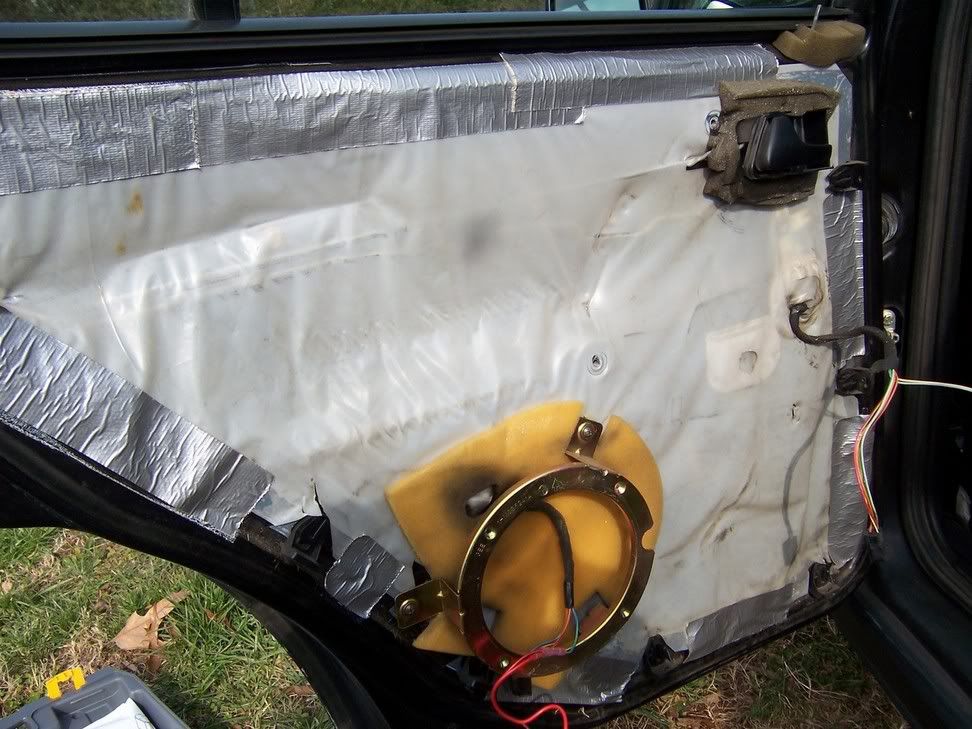 you then take off the speaker bracket thats screwed into the door and then peel the vapor off from the outside of the door to the inside draping it near the door jamb
you then loosen the bolts on the window clamp and then pull the window up all the way...it should stay barring noone vibrates the car alot
with that done your now ready to loosen the regulator bolts and pull it out of the door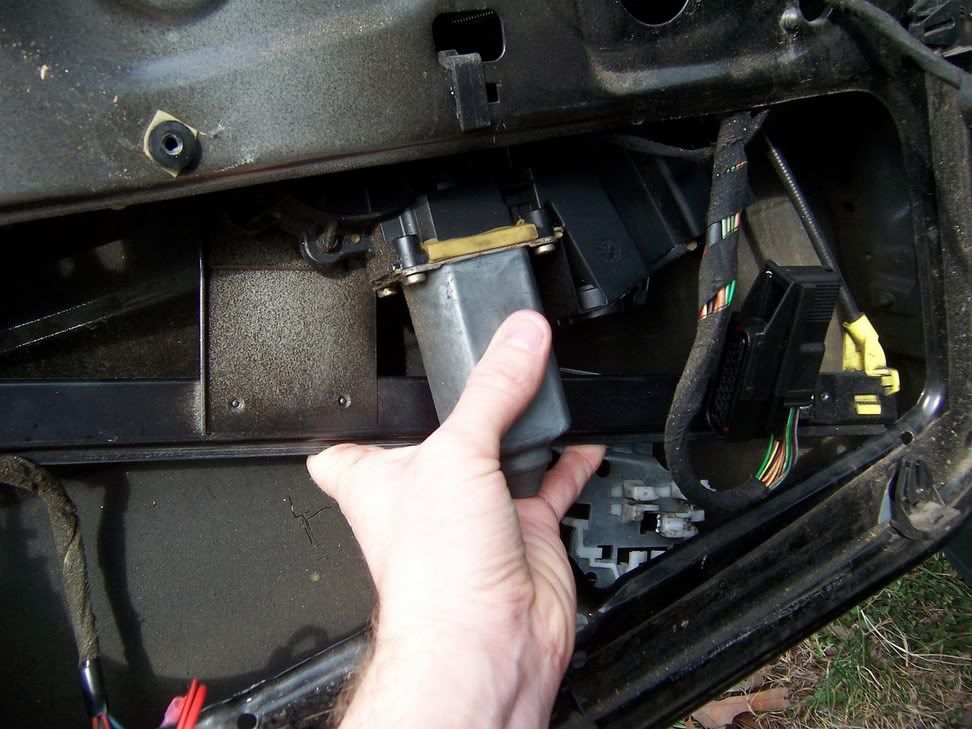 and now to the culpritt.....you can pull the window clamp off the track and look where its broke now. at the top of the picture youll see a small recessed plastic square. at the top of this, there is a plastic quide that guides the cable that is broken off which in return allows the metal piece on the wire to pull out of the recess leaving your window broke due to nothing supporting the clamp.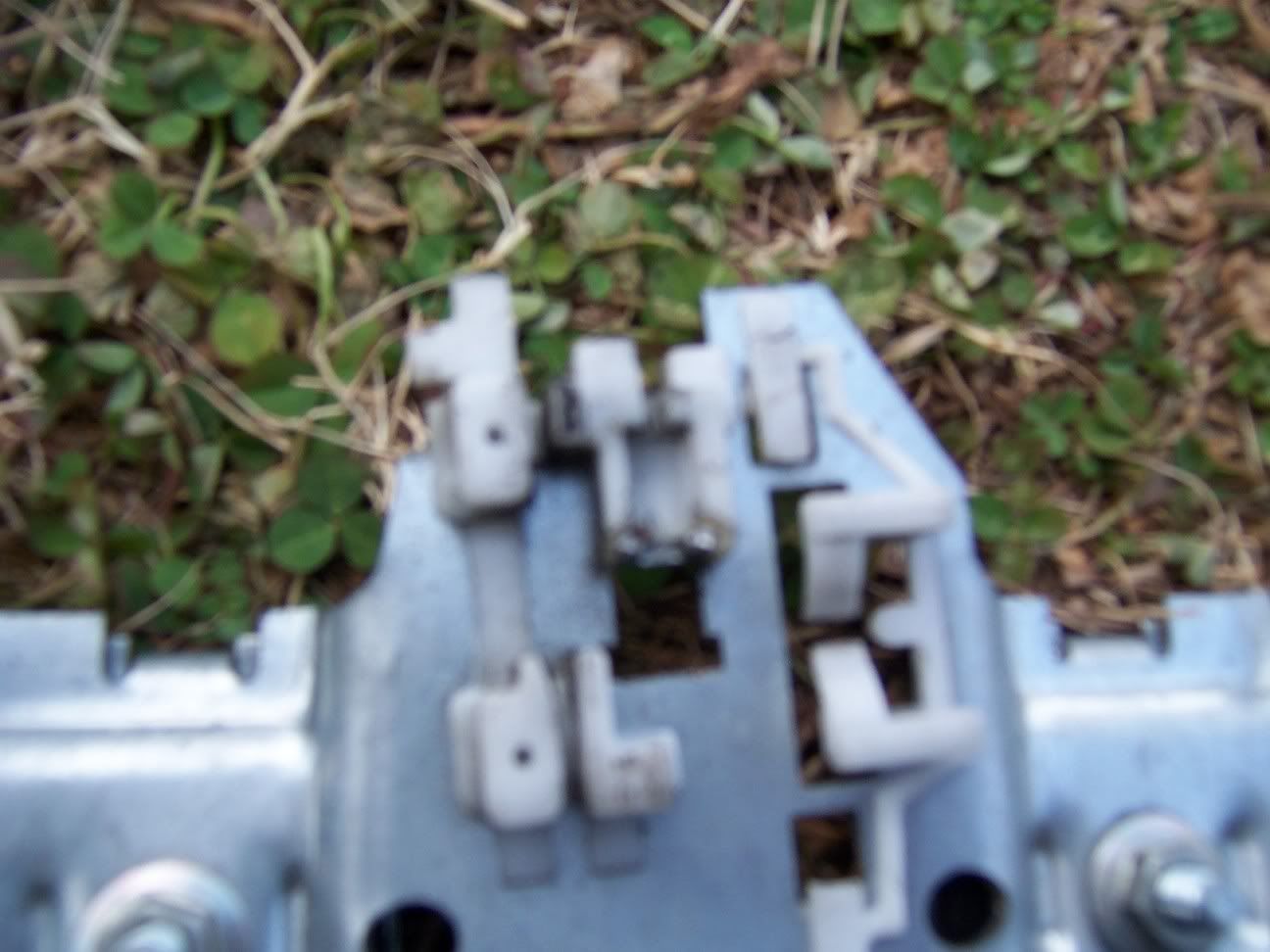 to fix this is very ghetto but it works. youll need a somewhat strong wire tie and a wire butt connector(pretty thick)...see what i mean ghetto...very thick butt...
... heres what you do. you first thread the wire tie under the cable on the track right above the metal piece thats attached to the wire. and thenbring both ends of the tie through the clamp as you set it back on the track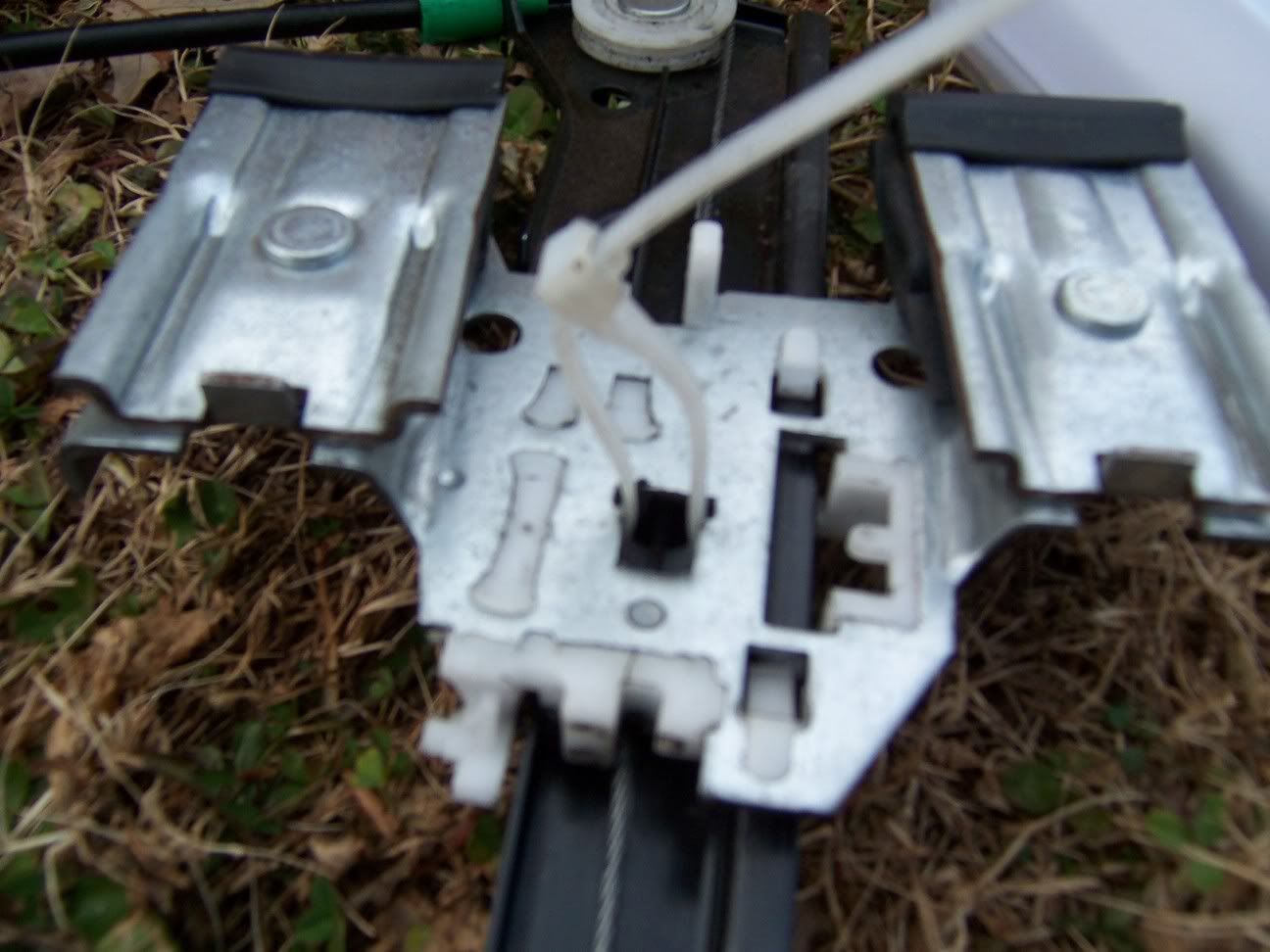 you then place the butt connector over the whole to bridge the gap and the pull the wire tie as tight as you can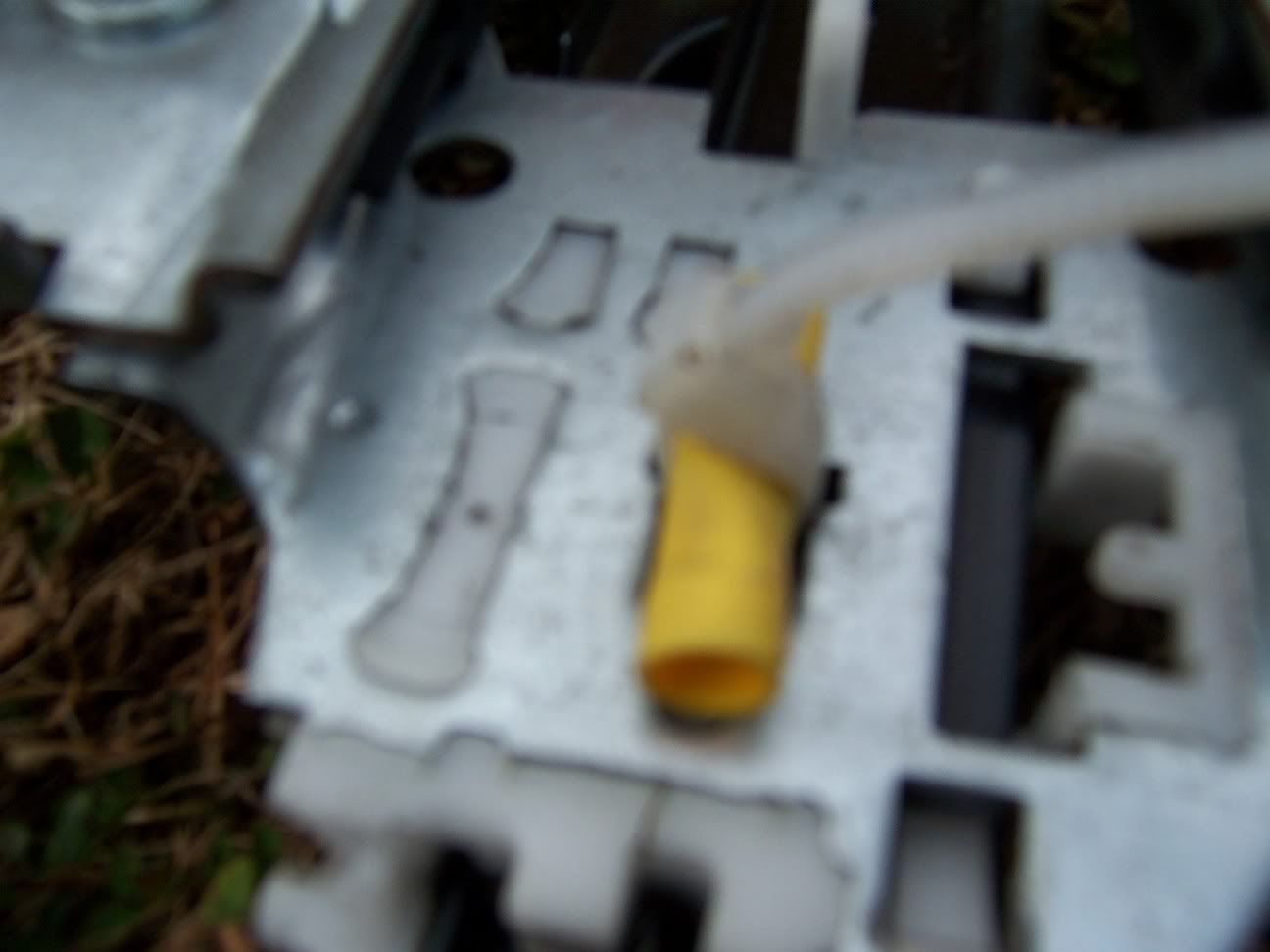 in the process of doing this youll see whats happening...your basically making a wire guide so that the clamp will stay attached to the track.
after doing this, replace everything and your window should work again. just make sure that when you clamp the window back on give it a few test runs to make sure the window is straight and not struggling on the way up. i hope this helps and i hope i can save alot of people from forking over the benjamin at the dealership
if theres any questions im me
Modified by smokedvdub at 8:30 PM 12-30-2004